Sri Lanka is one of the most wonderful tourist destinations especially for those who love lush green nature, adventure and fun-filled vacation in their life. Take a break in your busy life and spend a pleasant time in your dream destinations. I'm sure after reading this blog, Sri Lanka will fall under one of the dream destinations to visit in your life. To visit Sri Lanka and explore all the hidden beauty of it will definitely take time, so let's see 9 days of awesome itinerary in Sri Lankan Paradise.
9 days itinerary to Sri Lanka
Day 1: Colombo and city tour
Day 2: Arrival in Kandy and city tour
Day 3: Kandy city tour
Day 4: Kandy to Ella by Scenic train
Day 5: Ella -A visit to Nuwara Eliya
Day 6: Ella city tour
Day 7: Ella to Bentota via Galle city tour
Day 8: Bentota Water Sports & Sightseeing
Day 9: Bentota to Colombo to Home
Day 1 – Arrival in Colombo
Colombo is the commercial capital of Sri Lanka, and it is the largest, busy and vibrant city with a combination of modern life and colonial buildings. It also has many Shopping malls and department stores with highly discounted brand clothes in Sri Lanka. That is one of the reasons to become an important shopping destination among tourist. Make sure you take an Early Morning Arrival flight to Colombo so that you can spend your day in a much more fun and interesting way. After Arrival in Colombo on the way to your Hotel, you can cover the city tour.
Also read: Top 6 amazingly budget friendly hotels in Sri Lanka
Colombo full City Tour: While on your city tour in Colombo you will visit famous places like Independence Hall at Independence Square, Prominent Buddhist, Hindu Islam and Christan places of worship, Fort district, Old parliament, National Museum, Twin world trade centre towers, Colombo Lotus Tower, Jami-Ul-Alfar Mosque, the Viharamahadevi Park and Galle Face Green. Since Colombo is famous for shopping you must visit Odel, House of Fashion, Beverly Street, Majestic City, Noritake, etc.
Day 2 – Colombo to Kandy
Kandy is the second-largest city and the last Capital of ancient Kings of Sri Lanka. UNESCO declared Kandy as one of the seven World Heritage Sites in the Country. Kandy successfully mesmerizes every visitor unsurprisingly with its luxuriant prairie, picturesque lake, Longest River of the country and misty mountains. While travelling from Colombo to Kandy you can cover the Pinnawala Elephant orphanage, Which one of the most important tourist attractions in Sri Lanka. Self volunteers and Caretakers will provide the space and take care of Elephants that are Orphaned, abandoned and Injured within the park. The best part of this will be caretakers feed them and watching them playing around in Maya Oya river water. Rest is one important thing in vacation so take your rest of the day at Leisure.
Day 3 – Kandy
City Tour: In the beautiful Morning you will start your journey to sacred places for the Buddhists all over the world known as the Temple of tooth Relic also called Dalada Maligawa by the Sri Lankans. Real evidence of the richness can be found when you visit the Gem Museum, to be honest, Sri Lanka Produces the finest gems in the World. To child out your day take a little walk around the Kandy Lake to see its beauty, which was Artificial build in 1807. You can also visit the peaceful place Bahirawakanda Vihara Buddha Statue & Rangala House Art Gallery during the city tour
Day 4 – Kandy to Ella by Scenic train
Kandy to Ella by Train: Make sure your plan this day in your 9 days Sri Lanka itinerary with these train tickets. Do you know to get this train ticket we have to reserve 2-3 months prior to the date of the journey? Yes – we have to because there is no trip that is more scenic than the train from Kandy to Ella or vice versa, across the train journey which made the difficult to get a Train ticket. Plan and get a seat on the Right side while travelling from Kandy to explore the wonderful Scenic view of glorious tea plantations, mountains, lovely old bridges, waterfalls, small villages, and Local Kids Playing around the train tracks. Then take your rest of the day at Leisure to Enjoy the next busy day at Nuwara Eliya
Day 5 – Ella, A Visit to Nuwara Eliya
Nuwara Eliya is a city of lights, which is blessed with its utmost beauty of Breathtaking view of valleys Meadows, Mountains & Greenery, Surround by Tea plantations and salubrious Climate because of Spring-like Weather throughout the Year. British people Tried to Create Nuwara Eliya like a Little England.
Nuwara Eliya full City Tour: During the city tour in Nuwara Eliya you will cover all the main attraction around the city. Most importantly to visit a working tea factory where you see a lush green carpet of amazing tea bushes which produce one of the world's finest Orange Pekoe tea. Those who know the famous Epic Ramayana will visit the Seetha Eliya and also don't forget to visit one of the oldest post offices which were Inaugurated in 1894. The Franciscan Sister's Jam Room is the best place to shop some Jams, Pickles, marmalades, sauces, jellies, and a variety of home-brewed wines to Enjoy during your stay in Sri Lanka.
Day 6- Ella city tour
Ella City tour: In this city tour you will be covering the beauties of Ella, some of those are Nine Arches Bridge which is one of the best examples of colonial-era railway construction in the country, also called as Bridge of the Sky. Rawana falls is one of the popular Sightseeing in Sri Lanka. Little Adam's Peak has a stunning view from its top, especially in early morning Sunrise. It's also kinda trekking because we can't go by vehicle all the way to the top after the entrance gate you have to take a walk to reach its top.
Families who are visiting Ella will for sure add Ella Spice Garden Cooking Class to their 9 days itinerary to Sri Lanka to enjoy a Magnificent cookery class with Sri Lanka's finest & Exotic Spices, to experience this we have to be pre-booked. you can also visit few more places like Ravana's Cave, Lipton's Seat, Demodara Railway Loop, Ellatota Ella Waterfall & Yala National park.
Day 7 -Ella > Galle> Bentota
To visit Galle as part of your Sri Lanka itinerary you have to start in the early Morning from Ella to cover the Galle city tour. Galle is a witness of a beautiful city with Sun and sand. During this city tour will be visiting the Galle Dutch Fort which is a Historic Fortress with shops & a Museum, Galle Fort- Lighthouse- Stately Lighthouse with a swimming beach, Galle Fort – National Maritime Archaeology Museum, Unawatuna Beach is a golden sand beach with water activities, Jungle beach with a beach bar. Don't miss out on the popular activity of Whale watching Cruise. After your journey, you will be resting in Bentota Hotel.
DAY 8 – Bentota
Bentota is the city of the Golden Beaches. Sri Lanka itinerary without water sports is uncompleted. Make sure to wake up in the early morning to avoid missing a whatte wow sunrise in Bentota. Split your day into two parts, the first half in enjoying various water Sports of Sri Lanka. The second half is to sightseeing by enjoying the Boatride in Madhu River. Then visit the most unforgettable place which is the turtle hatchery site open by the Wildlife Protection Society in 1981. You can see a huge tank full of newborn turtles are taken to Sea when they become 2-4 days old. It's better to visit in dark times. Then go back to the hotel and pack your things for Flying back home.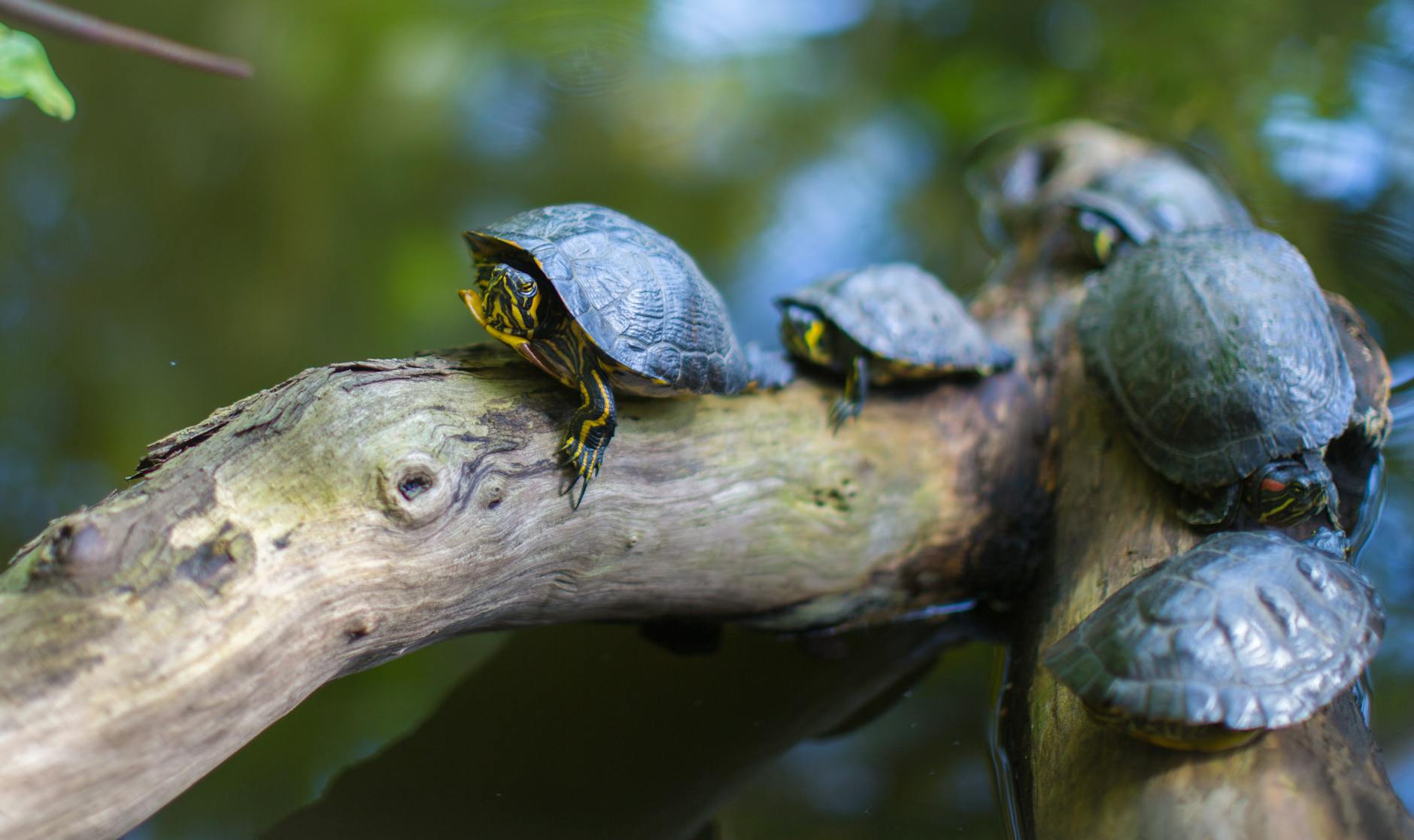 Day 9 – Bentota to Colombo to Home
Ensure you get a late evening flight back to your home country, it will help you relax in the morning. Post checking out the hotel in Bentota, you can do some shopping on the way or in Colombo before taking a Flight. It's always better to reach airports 3 hours prior to flight timings. It is never easy to bid farewell to Sri Lanka and I'm sure you will revisit.
Let's plan your Sri Lanka itinerary with the Pickyourtrail, You can Customize your itinerary as per your plan in case if your need any help we are just a ring away to help you out
Note: The images that are being published here are the author's choice, and the organisation takes no responsibility for their usability.