Maldives, the tropical island is known for its exotic coral reefs, luxurious resorts and crystal clear turquoise water. It is of course one of the finest destinations one must visit in a lifetime. Though Maldives is commonly referred to as a honeymoon destination, it caters a huge deal to family vacationers as well. Now, are you wondering if Maldives is the right place to take your kids along on a vacation? Well, why wonder? There are a few splendid resorts which offer kids club facility, that would keep your kids engaged with various activities. Sounds fun right? Read on to know what are the best kid friendly resorts in Maldives for a wonderful vacation experience.
Also Read: Things to do with Kids in Maldives
Best Kid Friendly Resorts in Maldives
Amaya Kuda Rah Maldives
Hard Rock Hotel Maldives
Sun Siyam Iru Fushi
Varu By Atmosphere
Adaaran Select Hudhuran Fushi
1. Amaya Kuda Rah Maldives
The Amaya Kuda Rah Maldives resort is a luxurious 5 star property and located in the South Air Atoll of Maldives. This resort is sure to leave you amazed as it is one of the finest luxury resorts with utmost privacy. You can get to sun-bathe on the wooden deck or enjoy the jacuzzi or outdoor rain shower experience within your Villa. This resort is just a few minutes away from the Kuda Rah Thia, which is a famous diving spot to explore the underwater world. This resort also has a play area for the kids called the Nemo Kids Club. You could drop off your kids aged 4 to 12 years here, while you're away. This is one of the best kid friendly resorts in Maldives as the club would keep the kids engaged with fun activities like painting, fixing puzzles, art & craft and beach hunt.
2. Hard Rock Hotel Maldives
The Hard Rock Hotel is another luxurious 5 star property located in the South Male Atoll of Maldives. It won't take long to get to this resort as it takes only about 15 minutes by a speed boat from the airport. This beach resort is a paradise of the tropical experience and luxurious villas one can come across. This is another best kid friendly resort in Maldives as it has a really good kids club called the Roxity Kids Club & Teen Spirit Club. It is also coupled with babysitter services if needed at an additional cost. The clubs keep the kids of age 3 to 11 and 12 to 17 engaged with various Pool party games, board games and some music and dance as well. This resort would be a great choice if you're looking to travel with kids.
Also Read: Top Luxurious Beach Resorts in Maldives
3. Sun Siyam Iru Fushi
Sun Siyam IruFushi is a luxurious property nestled within the Noonu Atoll of Maldives. The hospitality, facilities, scenic airplane transfers and serenity the resort has to offer is what makes it a luxurious 5 star resort. Apart from the water sports activities and indoor activities like squash, this resort has much more planned for the kids. This resort has a first-class kids club to keep the kids engaged in various activities like art & craft, painting, a playground with swings and slides as well as a kids pool. The resort offers unique craft classes to adults as well.
4. Varu By Atmosphere
Varu By Atmosphere is an amazing kid friendly property which is located in the North Male Atoll of Maldives. It is also a luxurious 5 star resort which weighs significance towards culture and hospitality. It takes about 40 minutes to get to the resort by a speed road transfer. This resort has a world-class kids haven called On The Move where in well trained people take care of the kids and plan a bunch of entertaining activities for them. Some of the activities are, special Maldivian craft sessions, movie screening, clay & recycle art, craft workshops, children's yoga and DJ nights. Hence, it is one of the best kid friendly resort in Maldives one can experience.
Also Read: 10 Things to do with Family in Maldives
5. Adaaran Select Hudhuran Fushi
Adaaran Select Hudhuran Fushi is an ideal 5 star beach resort located in the North Male Atoll. This white sand beach resort is surround in tranquil blue water and is secluded in serenity. The resort has a really nice tennis and a badminton court for the sports enthusiasts. The resort also offers a kids club facility where in the kids are engaged in multiple physical activities like art & craft workshops, board games and outdoor swing sets and slides. There is also a kiddies pool for the little ones where they can enjoy a dip in the warm water.
Are you awestruck by these wonderful plethora of facilities offered by these luxurious resorts? I, definitely am! If you're looking to travel to Maldives with your kids, do check out some of the Maldives packages on the Pickyourtrail website. You can also customise your own Maldives trip with us and make your dream vacation come true.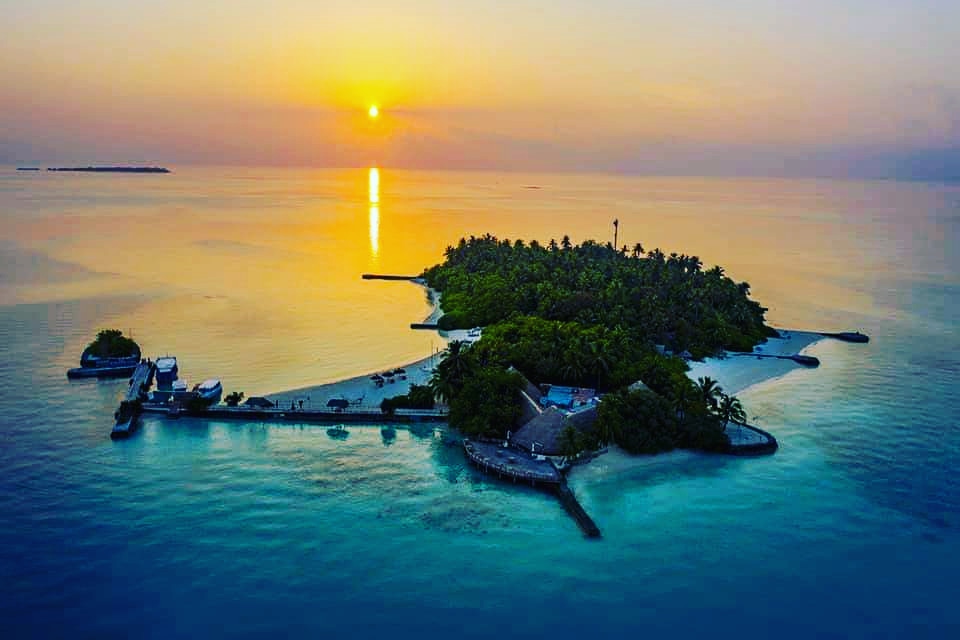 3 Nights Relaxing Getaway to Makunudu Island
Flights excluded
4 star accommodations
Transfers excluded
₹ 64,144
Starting price/person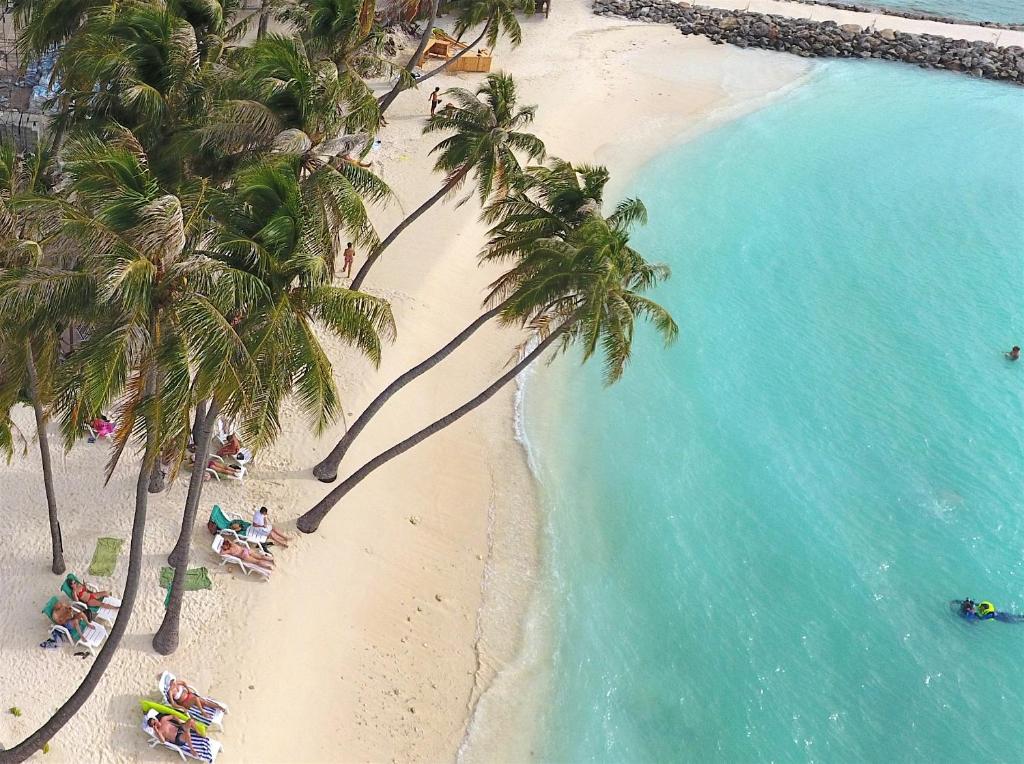 3 Nights weekend getaway to Kaani Beach Hotel Maldives
Flights excluded
3 star accommodations
Transfers excluded
₹ 19,524
Starting price/person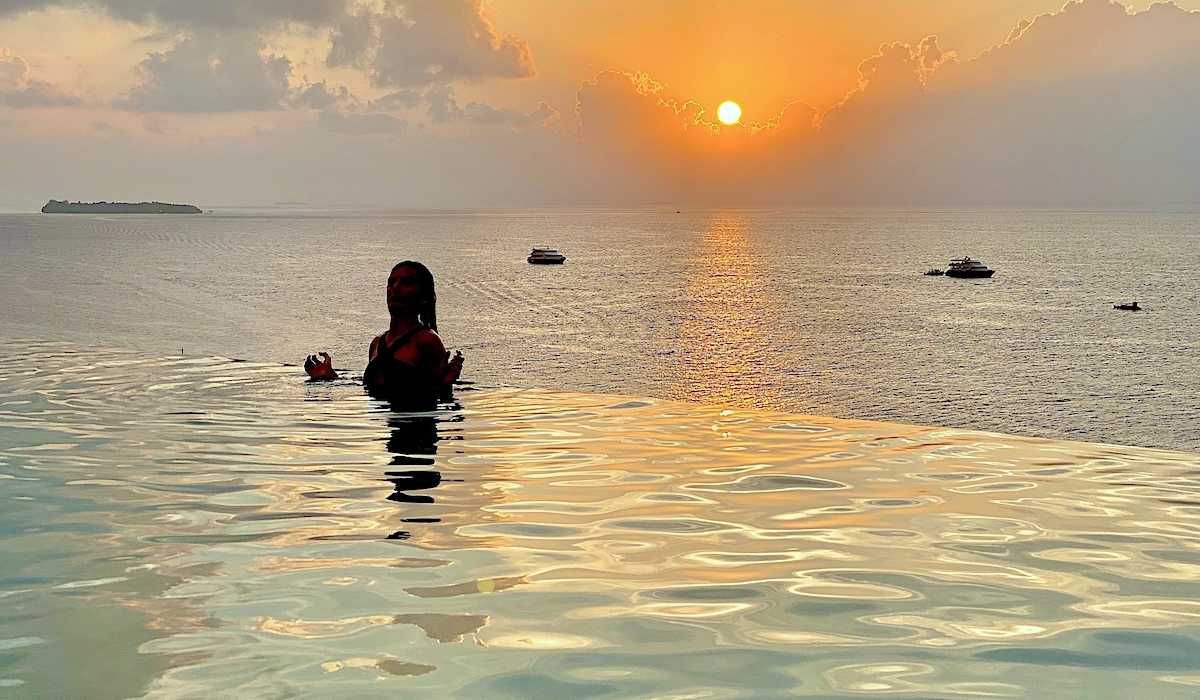 3 Nights Maldives Vacation to Kaani Palm Beach Resort
Flights excluded
4 star accommodations
Transfers excluded
₹ 24,183
Starting price/person
3 Night Maldives Vacation at Biyadhoo Resort
Flights excluded
3 star accommodations
Transfers excluded
₹ 34,542
Starting price/person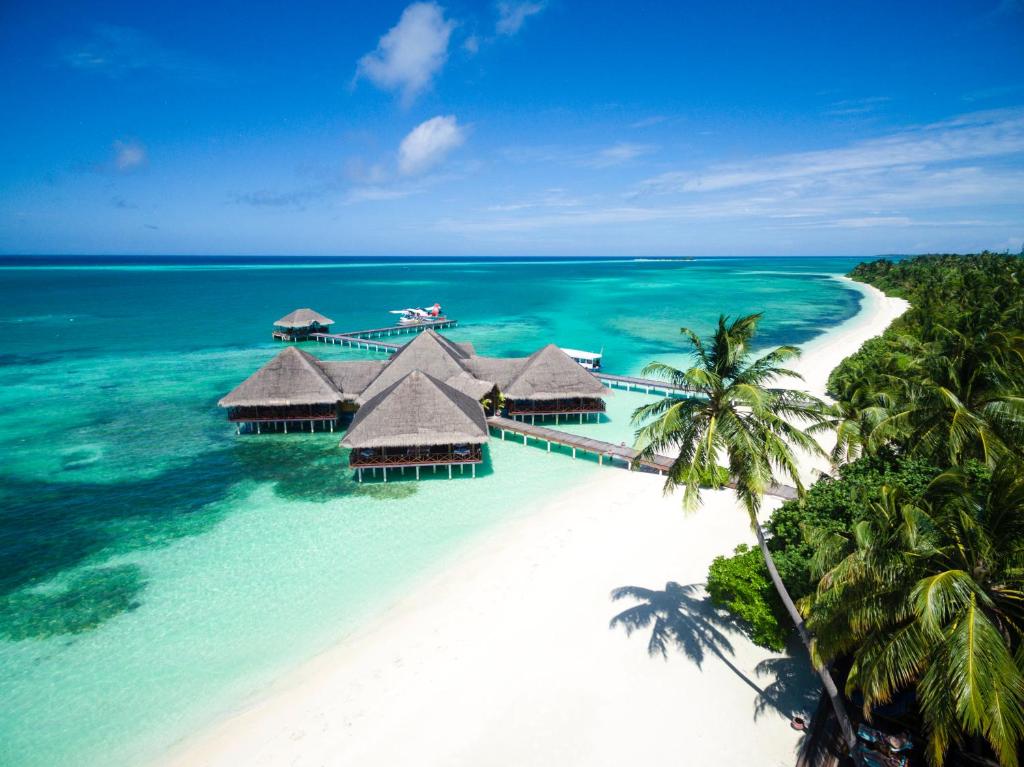 4 Nights Getaway to Medhufushi Island Resort
Flights excluded
4.5 star accommodations
Transfers excluded
₹ 72,732
Starting price/person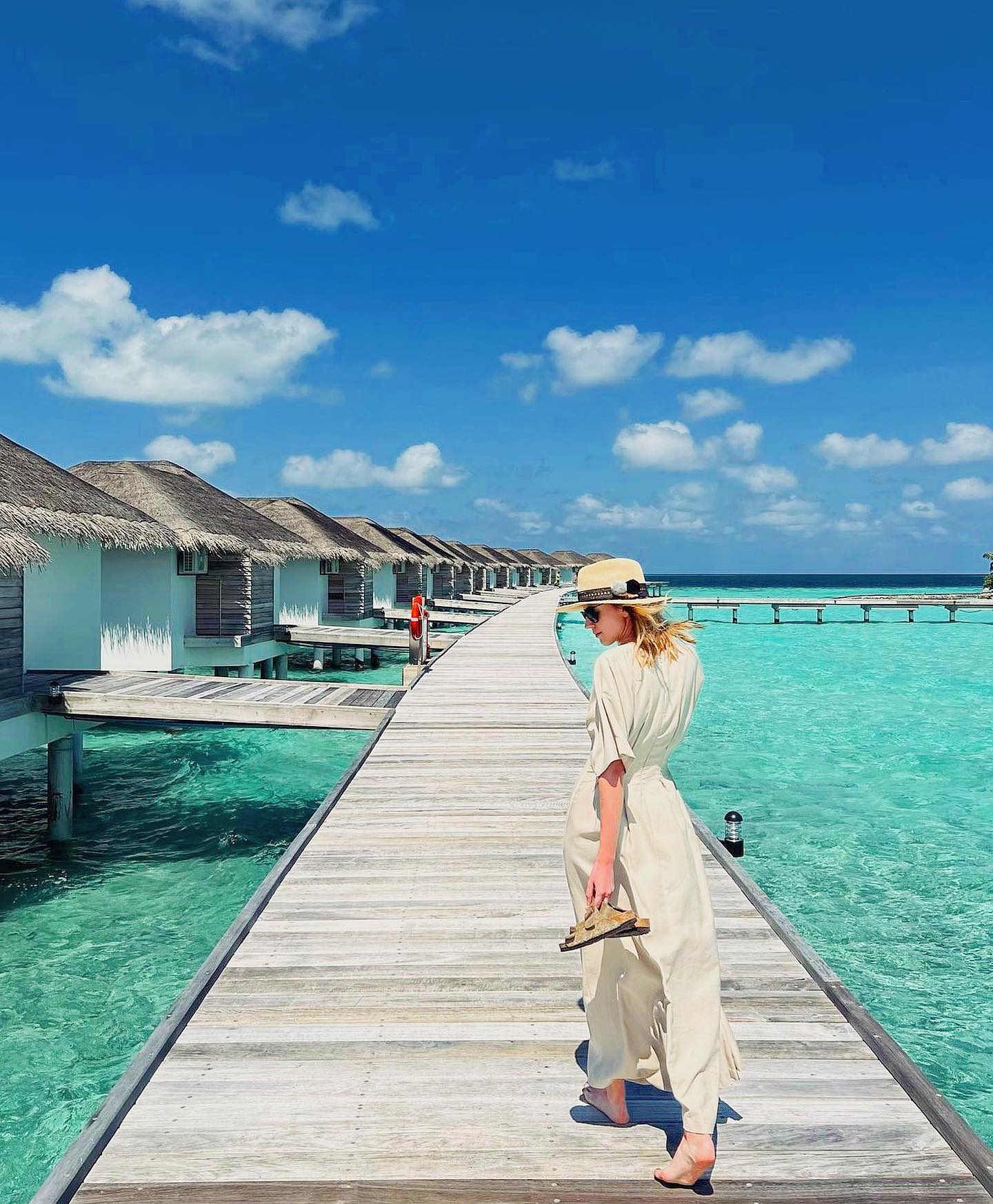 4 Nights Honeymoon Vacation to Cocogiri Island Resort
Flights excluded
4.5 star accommodations
Transfers excluded
₹ 85,388
Starting price/person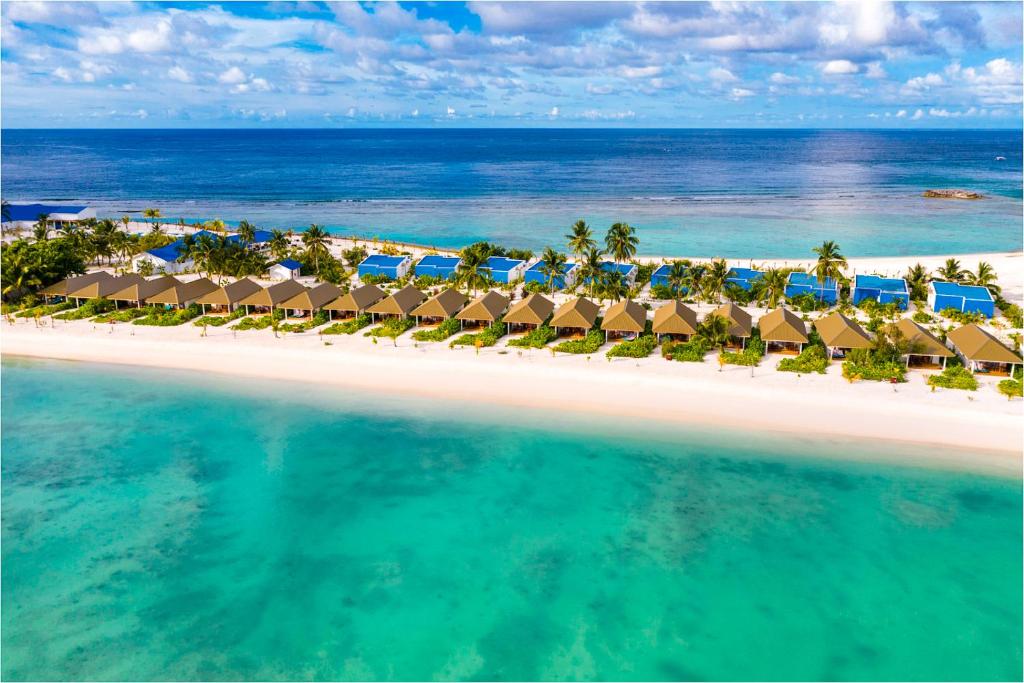 Romantic Getaway to South Palm Resort Maldives
Flights excluded
4.5 star accommodations
Transfers excluded
₹ 1,02,074
Starting price/person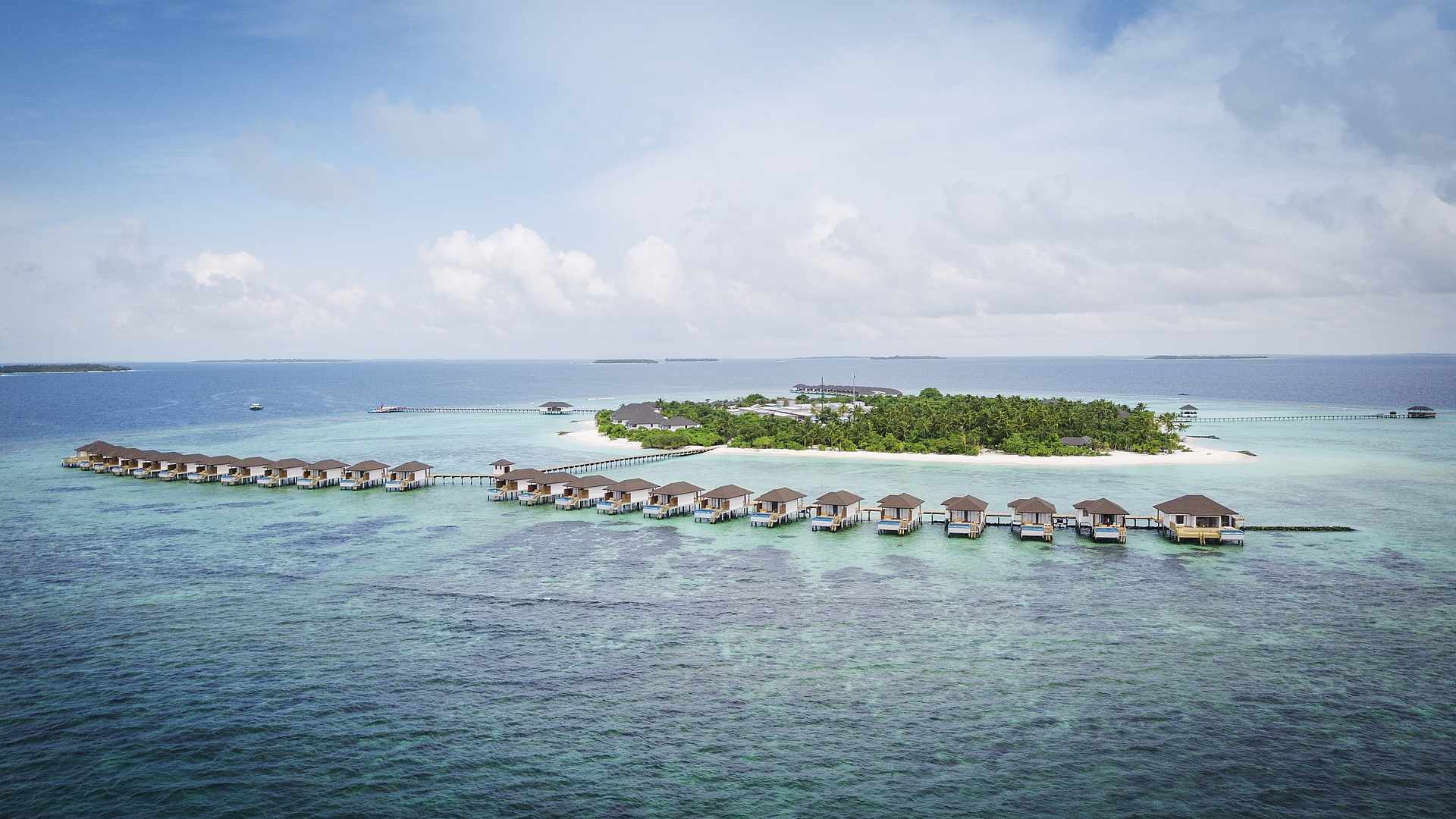 4 Nights at Robinson Club Noonu All Inclusive Retreat
Flights excluded
5 star accommodations
Transfers excluded
₹ 1,04,291
Starting price/person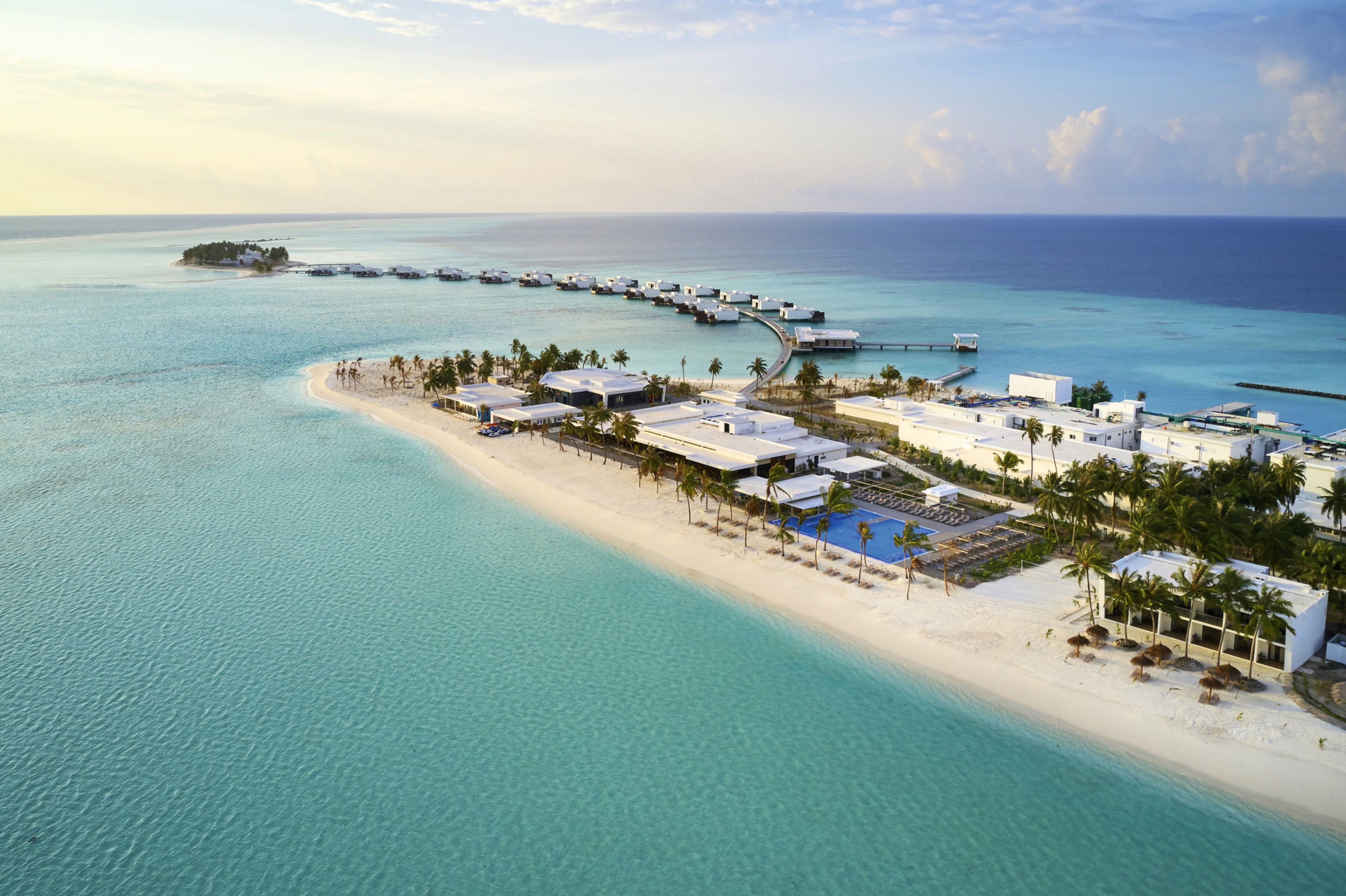 4 Nights All Inclusive stay at Riu Atoll
Flights excluded
4 star accommodations
Transfers excluded
₹ 1,07,554
Starting price/person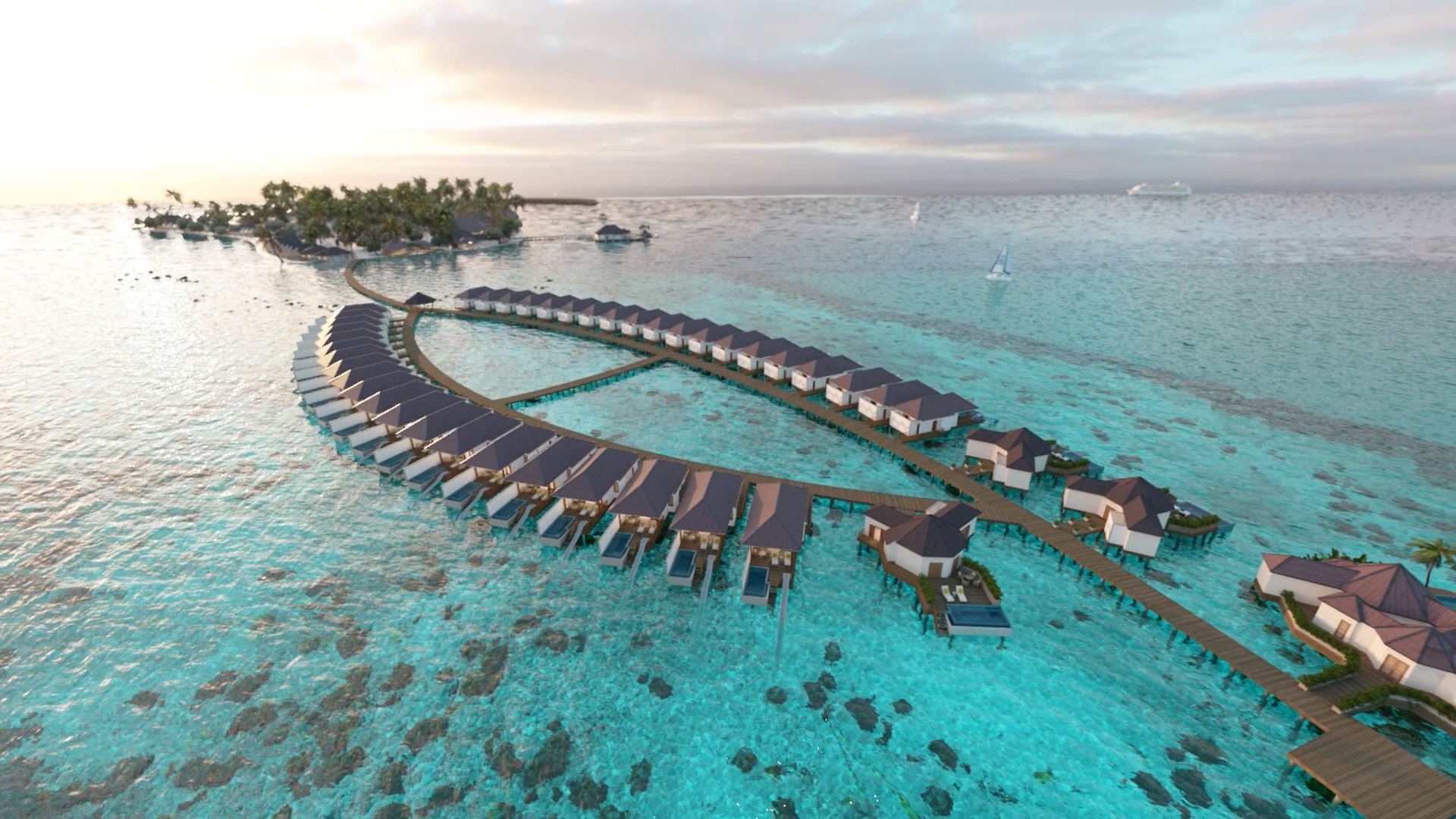 4 Nights Split Stay Vacation At Brennia Kottefaru Resort
Flights excluded
4.5 star accommodations
Transfers excluded
₹ 1,23,103
Starting price/person