Yes, it's happening! Now is the time for you to start planning for a trip to Rome. Don't worry, I've got you covered on what all you can do When In Rome. Make sure to tick these off your list so that you don't return thinking – Urgh! I wish I had done this or I wish I had done that. When in Rome, do as the Romans do!
Being the capital of Italy, Rome is known for its beautiful architecture, amazing landscapes and great food. It is the third most visited city in Europe and is also home to the smallest country in the world – Vatican City. You can see a lot of historic monuments and museums in Rome right from Colleseum, Pantheon and many more, It also has a museum dedicated entirely to Pasta! Can you believe it? It's true. It was also the center of the Roman Empire that ruled the country for several years. Known as the 'Eternal city', the Romans had built a road network by the fourth century which leads to the saying 'All roads lead to Rome'. I know you are mesmerised with Rome already but keep reading, it gets even more exciting.
Also read: Shopping at Rome
20 Things to Do in Rome – The Checklist
Try Gelato
Eat Pasta!
Architectural and Historic places
The Trevi Fountain
St. Peter's Square
Drink water from the fountain
Aperol Spritz
Cappuccino or espresso
Top of St. Peter's Basilica
Vatican City
Spanish Steps
Pizza- a must
The local Vino
Breath-taking Ocean
Opera – another must
Sunrise and Sunset views
The Gianicolo Hill
Galleria Alberto Sordi
"Secret Keyhole" on Aventine Hill
Campo de Fiori
1. Try Gelato
Yes, you heard me right, Gelato is a must-try. You have to taste this creamy goodness and try different flavors, as many as you can, trust me if you are an ice-cream lover like me, you are gonna love it! Some of the local and favorite spots are Fatamorgana and Giolitti – Try both, notice I didn't say 'or'.
2. Eat Pasta
No, it's not all about food, trust me. But when in Rome, eating delicious food, especially Pasta is a priority. You have to try pasta all'Amatriciana, cacio e pepe, pasta alla carbonara and so many other mouth-watering dishes. After all, when you are in Italy, pasta is considered the "first course" so there's no excuse to not eat it every day.
3. Architectural and Historic places
Rome is known for its architectural and historic places showcasing different cultures and art forms. There are a couple of places, must visit if I may say so, that you will love. The Colosseum, which is an amphitheater, is also named Flavian amphitheater. It is in the center of Rome filled with beautiful interiors and also hosted the gladiatorial games. It sure looks amazing from the outside but gives a whole different feeling when you stand inside. You also have the Pantheon, which is the architectural favorite of many as it has the best and mesmerising artwork on the walls and is a place that is free to enter! People also say that the Quartiere Coppedè, another beautiful place of architecture is a true fantasyland on its own in the unique little area of the city. You also don't wanna miss visiting the Trastevere, a perfect place to spend a lovely afternoon amidst the Colorful and Bohemian vibes also Known for its unique boutiques and the craft beer halls. Sistine Chapel, another lovely historic place, a museum, in the Vatican city-state that was one of the chapels of the Apostolic Palace back then.
Also read: The Colossal Colosseum in Rome – An insight into the mighty monument
4. The Trevi Fountain
Trevi Fountain is one of the most famous and largest fountains in Rome being 85 feet tall and almost 65 feet wide. It is beautiful during the day but gives a whole other feeling against the darkness of the night. I assure you, you will be amazed. Try tossing a coin here and wish for another trip to Rome!
5. St. Peter's Square
This is a large plaza located in Vatican City. When I mean large, it is massive, trust me you'll feel super tiny. Do yourself a favor and visit St. Peter's Square once in the day and once at the night to get the true essence of it – you will feel like it's a whole different place at both times.
6. Drink water from the fountain
Yes, you heard me right, I am not crazy! You can quench your thirst by taking a sip of ice-cold water from any of the 2,500 fountains in Rome. Yes, Rome has over 2,500 fountains. It is safe and practical to do this, all the locals do it and there's nothing to be afraid of. You can also fill up a bottle and take it back home, giving you a feeling of having a part of Rome with you, always!
7. Aperol Spritz
You might notice a bright-orange drink that almost everyone is having during the afternoon. What is it, you wonder? An Aperol spritz. It is a refreshing and slightly bitter orange aperitivo that is famous in Rome. You don't wanna miss trying this out.
8. Cappuccino or espresso ?
When in Rome, you have to do it like the Romans. Ease your morning with frothy-coffee goodness- Cappuccino or Espresso? or Both? I'd leave that to you, along with a flaky marmalade-filled cornetto (the Italian version of a croissant) or dip crunchy biscotti into your warm coffee.
9. Top of St. Peter's Basilica
You have to experience the most iconic views in Rome at the Top of St. Peter's Basilica. It is breath-taking and Instagram-worthy! Even people fearing heights should overcome their fear and do this, trust me it's gonna be worth it.
Also read: 9 Top Things to Do in Rome, Italy for the History Buffs
10. Vatican City
Whether you are a religious person or not, visiting Vatican City, the smallest country in the world, and attending a mass is truly special. Even though it is recited in Italian, it is an amazing site to witness the spiritual and cultural side of Rome.
11. Spanish Steps
As the words suggest, you have to climb and walk through the beautifully steeped Spanish Steps. This site is a treat to the eye and is a perfect spot to click tons of pictures for your gram. Do not miss out on this, a perfect place to spend some leisure time at.
12. Pizza – a must
Okay, we are back to food yet again. But how can you say No to Pizza, Can you? Just eat Pizza, It's simple. Here are a few local yet amazing pizzaria's to try- Sforno Pizza e Vino: Via Statilio Ottato, 110/116, 00175 Roma RM, Italy, Tel. (39) 6 7154 6118. Ai Marmi, Viale di Trastevere, 53, 00153 Roma RM, Italy. Tel. (39) 6 580 0919. Pizzeria Da Remo, Piazza di Santa Maria Liberatrice, 44, 00153 Roma RM, Italy Tel. (39) 6 574 6270.
13. The local Vino
They said – Wine(Vino) is cheaper than water is true in the case of Rome. Trying out local wines is a must when in Rome. For just a few euros, you can sip and enjoy your day almost anywhere plus keeps you hydrated (just saying) giving you the energy to stay active throughout!
14. Breath-taking Ocean
It's a treat to the eyes to witness the bright blue water and the perfect coastlines. The sun-soaked beaches along with the local seafood at the seaside restaurants are a must. You don't wanna miss the breathtaking views and the amazing pictures for your blog or gram. Some of the popular spots among the locals include Ostia and Anzio.
15. Opera – another must
Teatro dell Opera di Roma is a truly unforgettable experience for you to witness. No better place than Rome, the land of so many different cultures and art forms. Why miss a surreal chance like this? Write this on your list and make sure to tick it off!
16. Sunrise and Sunset views
When in Rome, it is important to see different places at different lights of the day. The Colosseum is usually a bright blue amidst the clouded sky in the day (sunrise) but it is a whole different Colosseum with the reds and oranges during sunset. So, you never know which most beautiful and iconic moment you'd witness and capture!
17. The Gianicolo Hill
Yet another place in Rome from where you can witness one of the most iconic views of Rome. The Gianicolo Hill is at the west of Tiber and south of Vatican city and offers the most perfect post-card view of Rome. It is recommended to bring some prosciutto and a bottle of wine and watch a once-in-a-lifetime sunset over the entire city.
18. Galleria Alberto Sordi
This grand shopping mall is a sight in itself! Galleria Alberto Sordi is a shopping arcade named after the actor Alberto Sordi. You will not be able to resist looking up and down and all around admiring the beauty and structure of this site with amazing decor and the detailed glass ceiling. What are you waiting for? Shop your heart out here!
19. "Secret Keyhole" on Aventine Hill
The Knights of Malta Keyhole on Aventine Hill is one of Rome's best-kept secrets, which everyone is getting to know now. It is the perfect spot to peep through and get the picture-perfect view of St. Peter's Basilica. Hint: use the Via San Sabina footpath and explore Piazza Cavalieri di Malta to find it! You never know, you might just win the 'the best picture on Instagram' award for this!
Also read: Rome Before All: Most unique things to do in Rome
20. Campo de' Fiori
Sample foodies favs from the Campo de' Fiori, a market loved by locals having tasty olive oils, bread, balsamic vinegar and produce. Buy a bunch of different and off-beat things from here and eat them like at a picnic at home in memory of Rome! See how that rhymed? Trust me, worth your time to shop here.
Now that you are a pro and have your to-do list for Rome ready, Pack your bags and kickstart your dream trip! Get in touch with Pickyourtrail to customise your Italy itinerary or Check out some already curated Italy packages or Italy honeymoon packages. Happy travelling!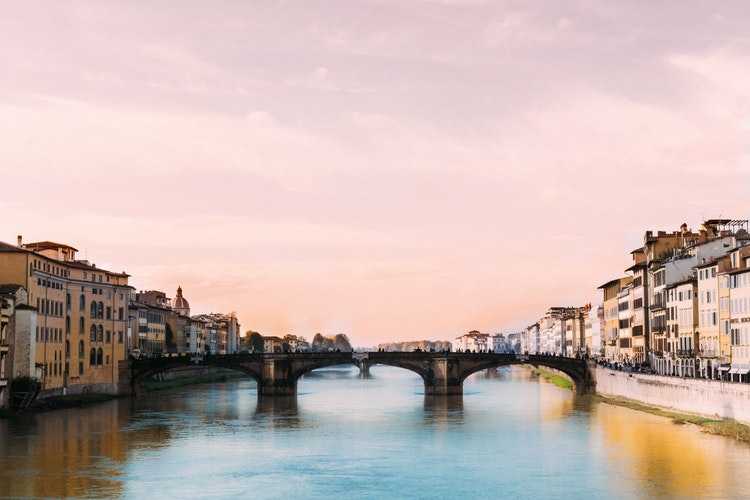 Italy Special: 7 Nights Rome Florence and Venice Tour
Flights included
Hotel accommodation
8 activities
Private transfer
₹ 1,06,995
Starting price/person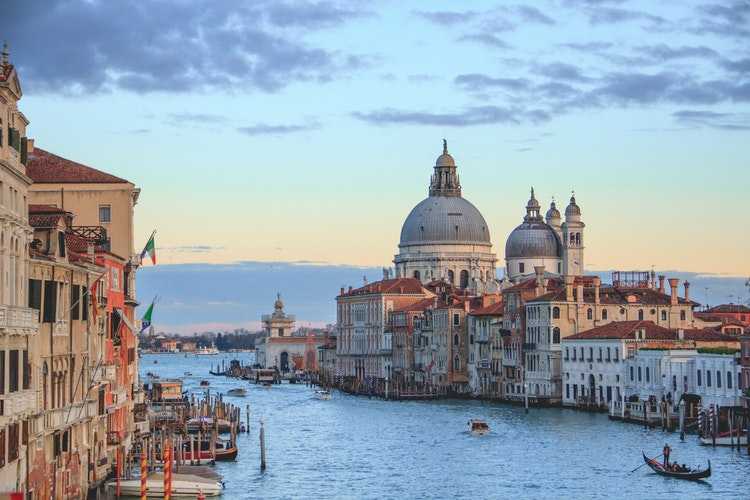 A fun 9 days Italy Tour Packages
Flights excluded
Hotel accommodation
8 activities
Private transfer
₹ 40,902
Starting price/person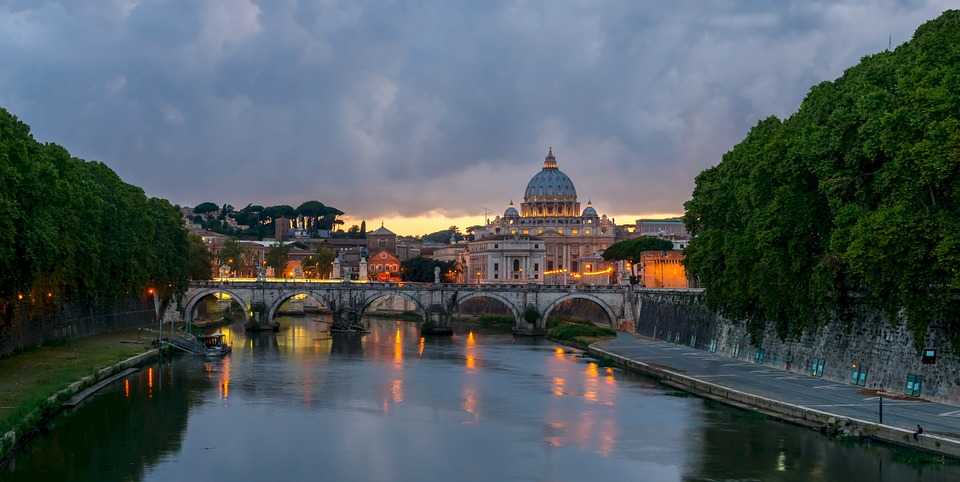 Lovely 7 Days Italy Holiday Packages
Flights excluded
Hotel accommodation
8 activities
Shared transfer
₹ 1,07,719
Starting price/person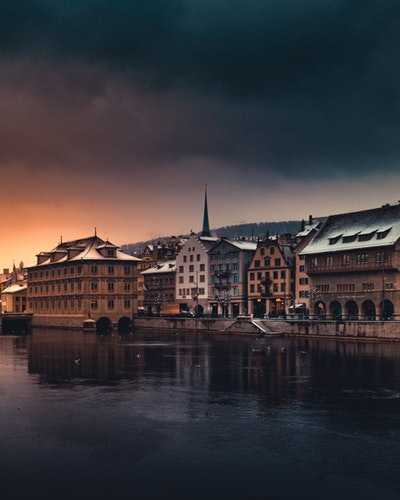 14 Nights Paris Switzerland Italy Tour Package
Flights included
Hotel accommodation
17 activities
Private transfer
₹ 2,92,910
Starting price/person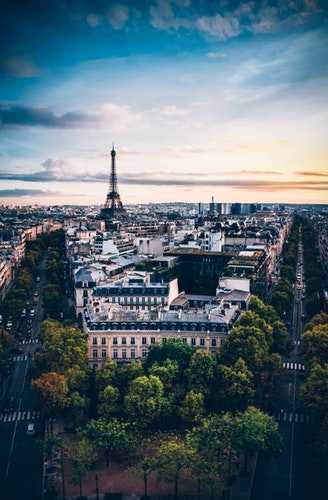 Astonishing 9 day Italy Tour Package from India
Flights excluded
Hotel accommodation
9 activities
Shared transfer
₹ 63,587
Starting price/person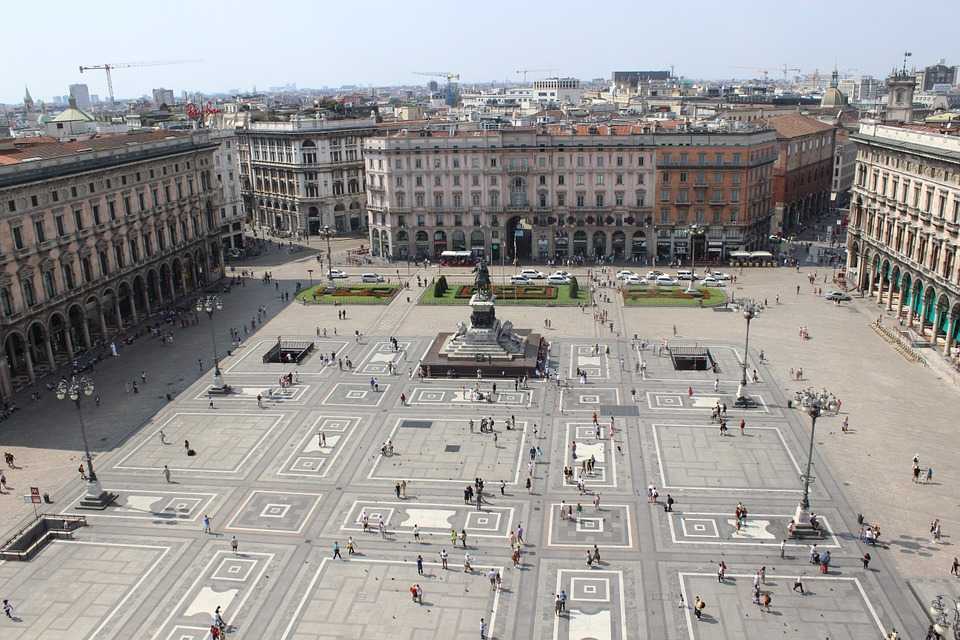 Stunning 15 Nights Italy Packages
Flights excluded
Hotel accommodation
10 activities
Private transfer
₹ 1,37,604
Starting price/person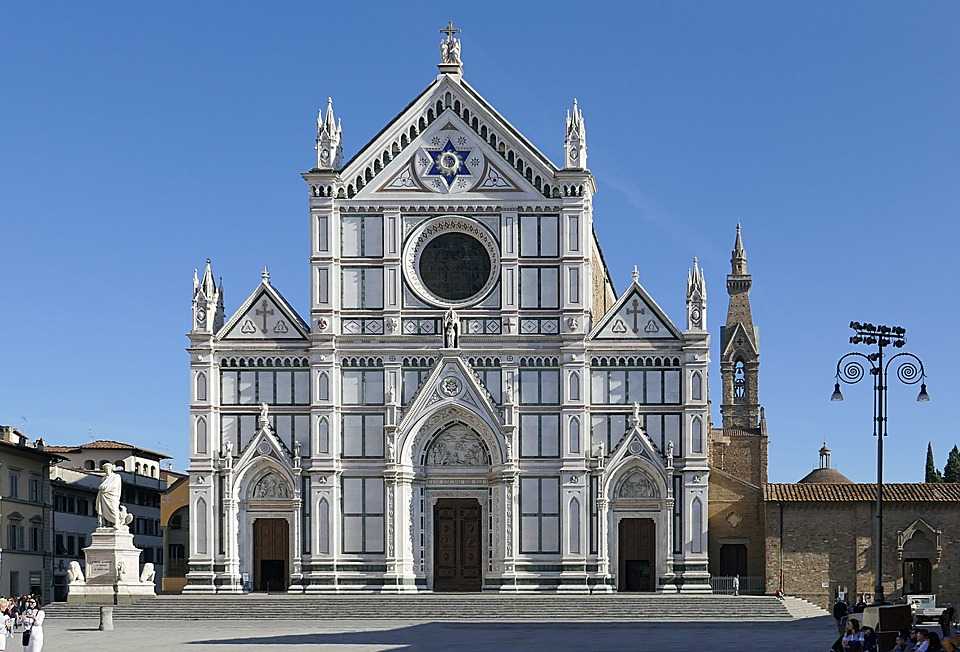 Perfect 12 Nights Italy Travel Packages
Flights excluded
Hotel accommodation
8 activities
Private transfer
₹ 1,30,056
Starting price/person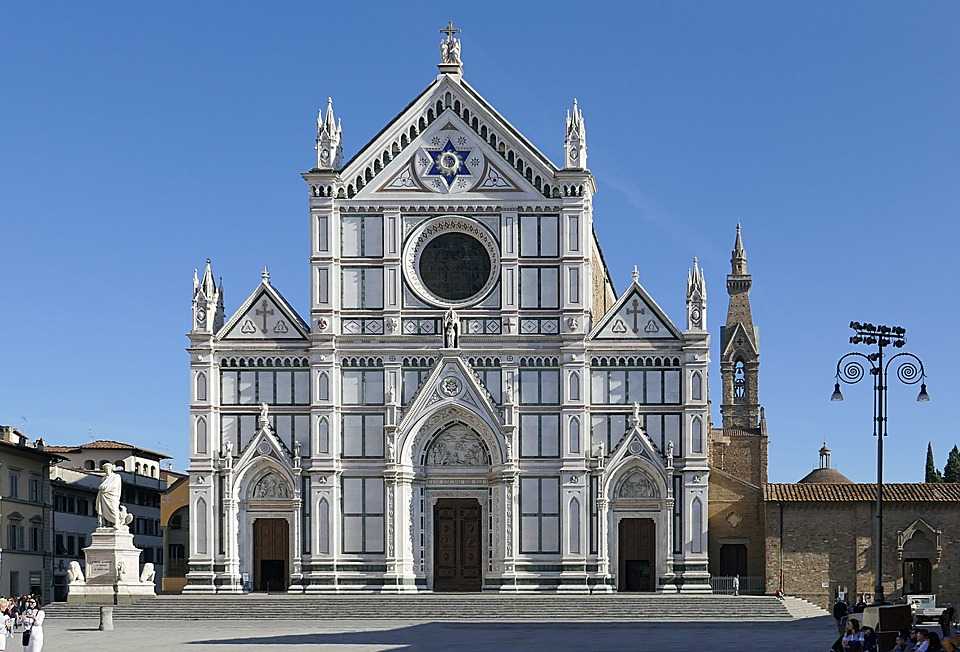 Exciting 6 Nights Italy Trip from India
Flights excluded
Hotel accommodation
6 activities
Shared transfer
₹ 95,810
Starting price/person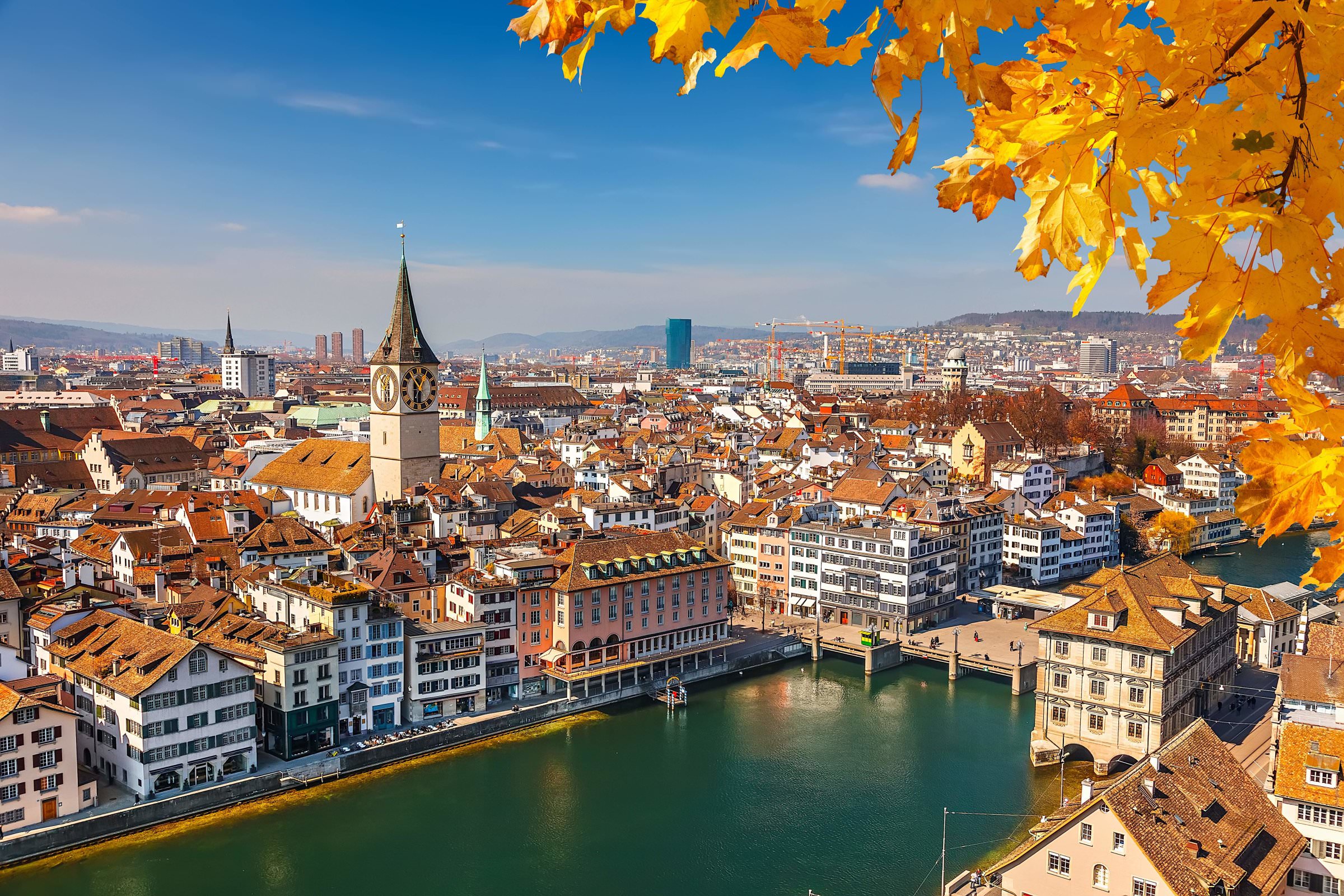 Classic 13 Nights Italy and Switzerland Package
Flights included
Hotel accommodation
15 activities
Shared transfer
₹ 3,04,690
Starting price/person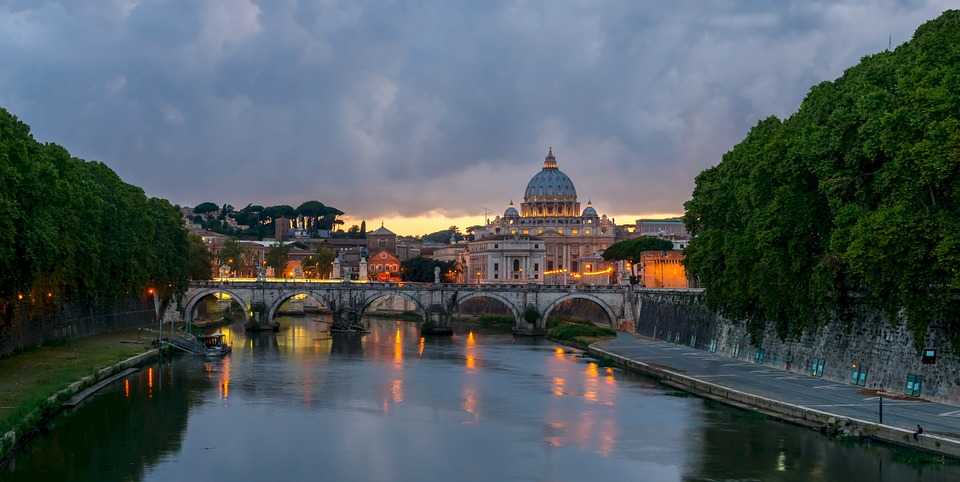 Enchanting 10 Nights Italy and Austria Package
Flights included
Hotel accommodation
10 activities
Private transfer
₹ 2,31,427
Starting price/person