Netflix's Bridgerton series has undoubtedly helped us escape our lockdown blues since it premiered back in December, with its lavish clothing, racy romance, and gorgeous balls. The lives, relationships, and scandals of London's upper society in the early 1800s are shown in-depth in this eight-episode drama. From large country mansions to gorgeous parklands, here are some of the elegant locations that made their way into our screens when we needed them the most. And be astonished and fascinated by the series' portrayal of England and its characters.
Also Read: 10 Best Things to Do in Greenwich (London Boroughs, England) in 2021
Royal Crescent , Bath
The Featheringtons is famous family in the blockbuster series, with three daughters who are trying to find their soul mate. The outside of the Featherington residence was shot on the renowned Royal Crescent in Bath, despite the fact that it was also set in Grosvenor Square.Actually in real, this is a museum that provides tourists an insight into former people' lifestyles.
Holburne Museum
The Bridgerton series' beautiful pillared mansion, which is shown as Lady Danbury's estate, is located in Bath the ancient city. This beautiful mansion is the bath's first public art gallery. The Holburne Museum, named for Sir Thomas William Holburne, is located in Sydney Gardens. This is a very stunning location to spend your leisure time.
The Rangers House
Ranger's House in Greenwich, south-east London, The outside of the Bridgerton family's Wysteria-clad home portrayed to be on Grosvenor Square. This Georgian mansion was inhabited by King George III's sister, Princess Augusta, around the period Bridgerton is set (in 1813). Presently, English Heritage manages this stunning mansion, which holds a world-class art collection that includes mediaeval sculptures, exquisite jewellery, and magnificent French tapestries.
Also Read: Tower Bridge – A Visit to London's Most Iconic Attraction in 2021
The Dockyard where Simons and Wills fight take place
This Dockyard is located in Chatham, Kent. This is the location of Lady Featherington's visit to the slums with Marina, as well as the site where Simon and Will's numerous boxing fight take place. Things aren't as bad as they look. There are cobblestone alleys and a lot of maritime history at this dockyard in real.
Syon House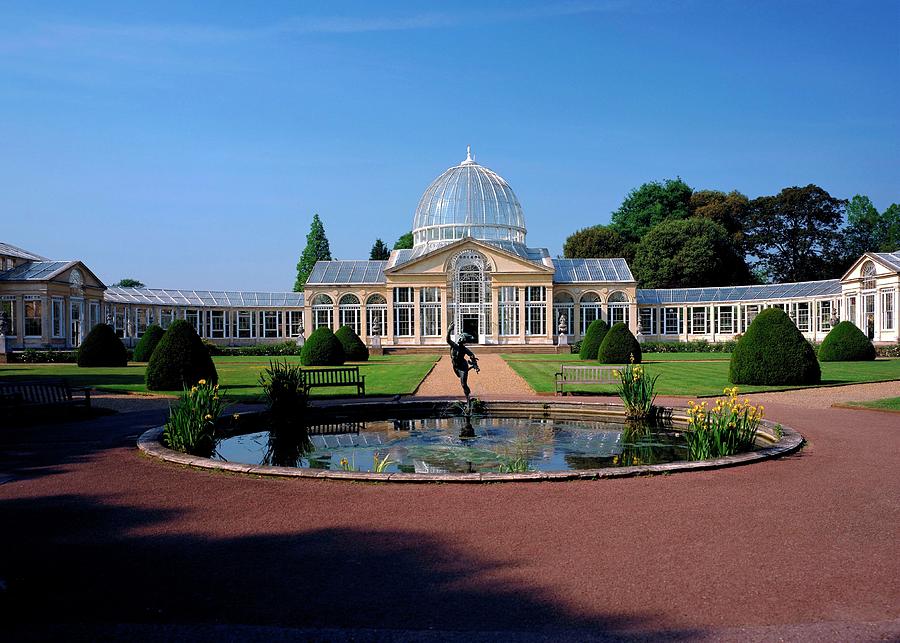 Syon House is one of the last surviving Duke residences in Greater London. The print room was used to depict Simon's father's study, while the dining room was utilised to depict Queen Charlotte's dinner meeting with her husband, King George III. The house on the estate includes classical interiors, a wealth of art, and 40 acres of grounds created by 'Capability' Brown.
Also Read: Royal Palaces in London – Everything You Need to Know
Theatre Royal Brighton
This is the auditorium that comes in season one and 7th episode of Bridgerton. This is one of the oldest world-class auditorium in England and it's known for its majestic architecture. During the summer, the theatre offers backstage tours on Saturday mornings, allowing drama enthusiasts to go behind the scenes of this historic structure.
Castle Howard
This is Clyvedon Castle, where the newlywed couple Simon and Daphne will be residing. The entry hall and ground estate, on the other hand, were shot at Castle in Howard. The building of this majestic Castle took more than a century. The parklands around the temple are equally impressive, with temples, lakes, fountains, and lots of wooded trails to explore. Do not forget to take a tour of this castle once its door is open.
Painshill Park
Upperclass Bridgerton families spend a lot of time in parks and gardens, and one of the most beautiful is Surrey's Painshill Park, which is portrayed as Primrose Hill in the series. The 18th-century groomed park takes you on a journey of gorgeous views and exquisite garden follies with its serpentine lake, Gothic temple, curving bridges, and twisting paths.
Also Read: Hampton Court Palace, The Gem Of London
The Reform Club (Pall Mall)
This is the club in the series where the Duke of Hastings and Bridgerton brothers meet. This scene was shot in the Reform club on pall mall. This club was built in the 18th century by radical thinkers to share there political views and ideology. Walk down the street to Pall Mall to witness this club.
Wilton House
Wilton house, The actual belle of the ball of this season of Bridgerton is near Salisbury, with several of its gardens and staterooms featuring in every episode. One example is the Queen's throne room, where the maidens introduce themselves to Her Majesty. This lavish chamber from season four of The Crown, where Princess Diana strolls around in her bodysuit and tutu, will be familiar to eagle-eyed fans.
Queen's House (Greenwich)
For the London-loving pedant, this one is a little more difficult. The showrunners attempt to pass off Inigo Jones' masterwork as Somerset House in Episode Three. The Bridgertons, Featheringtons, and other noble families fight for Prince Friedrich of Prussia's favour here, among these lush and certainly not cobblestone grounds. Despite the fact that the two structures were constructed over a century apart, the Queen's House's renowned River Thames view gives the game away right away.
The Lancaster House
This house is located in London's West End, near Green Park and St. James's Park, and has been the setting for some of the most lavish home interior sequences. It's a must-see destination for architecture admirers.
These are some of the authentic locations from the series Bridgerton's most popular sequences. Enough with simply looking at stuff on a screen and looking at images. Check out Pickyoutrail to personalise your London tour packages and have a relaxing and stress-free trip.