If you were browsing for some cool and romantic honeymoon destinations in India, then you have surely landed on the right page. After getting married to your beloved one, all you can think of now is making them feel special and giving them all your attention. What could be a better way to express your love and romance than taking him/her to an exotic location? Romantic ideas and thoughts are instilled within us by various Romantic novels and movies. To surprise you, even the smallest places can be a very good honeymoon destination. With all its grandeur and charming experience, Sikkim has a lot of romantic places and become one of the top-notch honeymoon destinations in India.
Sikkim, the second smallest state in India is a gem of northeast India and is a heaven for newlyweds, who wish to get lost in peace and secrecy of the mountains of the northeast. With an idyllic intimate environment, Sikkim will make you lose yourself in the breathtaking sight of Mt. Kanchenjunga. Awake your sense of heavenly romance by visiting the enticing lakes, majestically snow-clad peaks or the alluring valleys and greeneries.
Read on to know what Sikkim has to offer when it comes to Honeymoon and get your very own Sikkim honeymoon package. Let's get started!
How to reach Sikkim?
Are you wondering how to reach Sikkim? All three modes of transportation are available, thereby making Sikkim easily accessible from any place around the globe. Sikkim is filled with traditional monasteries, thick woods and lush greeneries at every corner. Sikkim not only boasts the mesmeric natural charm and beauty, but it also holds a myriad of adventure activities. So, if you love nature, head up to Sikkim.
How to reach Sikkim by Air?
The Bagdogra Airport is about 125 km away and is the nearest airport accessible from Gangtok, the capital city of Sikkim. Upon arrival at the airport, you will be able to find both public and private buses and cabs to the various towns and villages in Sikkim. At about 50 meters from the airport, there's a taxi stand from where you can hire a private cab or take a shared ride. If you walk another 500 meters from the taxi stand, you will find a bus stop from where you can take a bus towards Gangtok or other towns in Sikkim.
It takes about 5 hours on the road from Bagdogra to Gangtok. If you feel that travelling on the road is tiresome, then there's a luxurious alternative – The Sikkim Helicopter Service.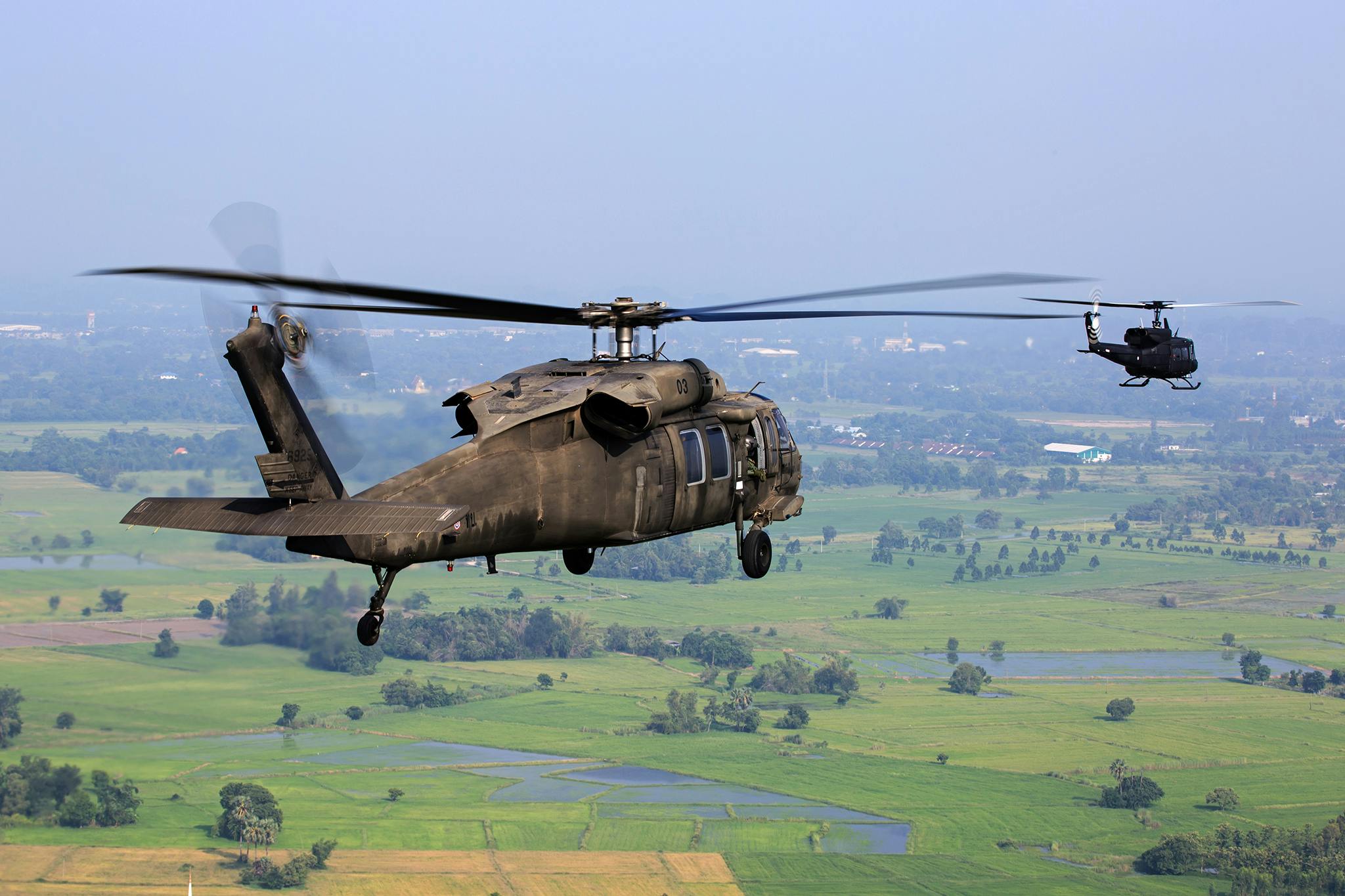 The Sikkim Tourism Development Corporation operates helicopters between Bagdogra and Gangtok. In this case, it takes only 20 minutes to reach Gangtok from Bagdogra. The helicopter ride is an incredible way to witness the majestic aerial views of the state.
How to reach Sikkim by Rail?
The nearest major railway station to Sikkim is the New Jalpaiguri Railway Station, which is about 130 km from Gangtok and is about 7 km from Siliguri. Some weekly trains also operate until Siliguri. Regular trains to New Jalpaiguri and Siliguri are available from Indian cities like Delhi, Kolkata, Mumbai, Chennai, Bengaluru and Kochi. Cabs and buses towards Gangtok are easily available from outside the New Jalpaiguri and Siliguri railway stations.
How to reach Sikkim by Road?
The capital city of Sikkim, Gangtok enjoys amazing road connectivity with neighbouring and nearby cities including Darjeeling (96 km), Siliguri (118 km), Kalimpong (75 km), etc.. Both the private and public buses are available from Siliguri, Darjeeling, Kalimpong and Kurseong towards Gangtok. Though it's a long journey, you wouldn't regret it since this road journey is absolutely scenic and cheerful. Buses are an economical way to reach Sikkim.
Another good, less time consuming but a pricey option would be shared or private cabs from New Jalpaiguri or the Siliguri. Taking a cab from New Jalpaiguri is highly recommended since the roads are quite well maintained. You also get a chance to see the gorgeous hills and lush fields on your way to Gangtok.
Best time for Honeymoon in Sikkim
This incredible pollution-free state shares its border with China in the north, Bhutan in the east and Nepal in the west. The best time to visit Sikkim is between March and November. It is during this time, the weather is very pleasant. To be more specific ideal months are March – June and October – December.
The unique geography of Sikkim has resulted in three types of weather conditions across the state – Tropical, Alpine and Temperate. The northern parts of the state witness snowfall, while the southern parts of the state witness a Sub-tropical climate.
Sikkim has four distinct seasons;
Summer
Monsoon
Autumn
Winter
Summer
The summer season in Sikkim starts early March and ends by June-end. The average temperature during summer is around 5°C to 20°C. The weather is pleasant to stroll around and it is the best time to indulge in adventure activities. If you are planning to visit Sikkim during summer, then plan your trip way ahead, i.e. at least 2-3 months ahead to get better rates.
Monsoon
The monsoon season in Sikkim begins in the month of July and lasts until the month of August. Heavy downpours leading to landslides can be expected, during this season across many regions in Sikkim. The temperature drops down to 4°C – 15°C.
Autumn
Only the northern part of Sikkim experiences the autumn season. This season begins in September and continues until October. The temperature during fall ranges between15°C and 20°C. This season is one among the best time to visit Sikkim, especially northern Sikkim. Most of the places in northern Sikkim receives the maximum footfall only during Autumn season.
Winter
November marks the beginning of winter season in Sikkim. The winter season lasts until February. The temperature drops to -3°C to -20°C. These months are the best times to visit Sikkim if you love to see the various snow-capped landscapes.
Also read: Best time to Sikkim
Things to See & do during your Honeymoon in Sikkim
While planning a trip, it is important to ensure that we pick the right activities, well in advance before you start for the trip. Are you confused as to what are the activities that you or your partner would like to do in your honeymoon? Make sure to check out the below suggestion and pick the ones that suit you the best, for a perfect honeymoon in Sikkim.
Trek the Goecha La
Raft in Teesta
Explore the Kanchenjunga Base Camp Trek
Paraglide at Ani Gumpa
Cycle the Silk Route
Ride the Gangtok Cable Car
Caving in the North Lha-Ri-Nying Phu
Goecha La Trek
Filled with adventures, brilliant sunrises, meandering rivers and the magnificent panorama of the Himalayas, the Goecha La trek starts from Yuksom. During this trek, you get to pass through the most beautiful and romantic landscapes, which makes it a must-do activity when it comes to Honeymoon in Sikkim. The best time to trekking in Sikkim is between March – June and September – November.
Rafting in Teesta
Rafting in the challenging waters of River Teesta in Sikkim will get your blood pumping. Are you a first-timer? Do not worry. Enjoy rafting in Gangtok at River Teesta along with professional guidance. This is an unforgettable activity that not just quenches your thirst for adventure but also offers some mind-blowing views of the most picturesque landscapes.
Kanchenjunga Base Camp Trek
Are you and your partner are one of those couples, who are constantly looking to explore something new and interesting? To explore the unexplored? Then Kanchenjunga Base Camp Trek is the perfect activity for you on your honeymoon in Sikkim.
This is an 11-day trek and it covers some of the most remote villages and alluring lakes Mt. Kanchenjunga as a backdrop. The best time to trek is from mid-March to early May and October to mid-November
Paragliding at Ani Gumpa
Paragliding in Sikkim is a wonderful chance to enjoy a 360-degree view of the breath-taking landscapes of Sikkim while floating in the air. This is one of the most electrifying activities at Ani Gumpa that you shouldn't miss on your honeymoon.
Note: The flying time is around 20 – 10 minutes only.
Cycling on Silk Route
Paddle through the ancient Silk Route that was once the most important pathway for world trade. The notable attractions on this route are Rishikhola, Zuluk, Nathang Valley etc. The adventurous journey passes through some stunning landscapes with the view of Mt. Kanchenjunga and Everest and helps you get an insight into the local culture. The best time to cycle is between May and October.
Cable Car Ride in Gangtok
Operating daily between 9:30 am and 4:30 pm, this Cable car is one of the major attractions of Gangtok. This cable car ride is the best way to view the brilliant city from above with your partner. The ropeway traverses through the city in a zigzag manner and also provides an enthralling view of the Mt. Kanchenjunga.
Caving in the North Lha-Ri-Nying Phu
The beautiful caves in Lha-RI-Nying Phu await to be explored after a three-day-long trek. These caves are known as the Old Caves of God's Hill. These caves are a sacred place for Buddhists and exploring them and it is one of the wonderful and thrilling activities you can do on your honeymoon in Sikkim. It is located in northern Sikkim and is best reached in autumn.
Must Read: Things to do in Sikkim
Places to visit during Honeymoon in Sikkim
Are you a photographer? A shopaholic? A nature lover? Or a history buff? Sikkim definitely has something for everybody. Are you ready for a dream come true honeymoon in Sikkim? Then go ahead and check out these top 5 places to visit during your honeymoon in Sikkim
Zuluk
Tsomgo Lake
Pelling
Ravangla
Gangtok
Zuluk
One of the most romantic places to visit in Sikkim during the Honeymoon is Zuluk. Located at an altitude of 10,000 feet, Zuluk is a small hamlet in Assam. This offbeat and emerging tourist destination is very much close to the Indo-Tibet border. Zuluk was once known for being a transit point on the famous silk route. It now serves as a military base for the Indian Army.
Tsomgo Lake
The Tsongo lake is situated at an altitude of 12,400 ft and is one of the best honeymoon destinations in Sikkim, especially for adventure-seeking couples. This lake offers a spectacular view of snow-clad peaks and lush green fields. On the whole – a perfect spot for a romantic couple photoshoot.
Pelling
Pelling is a pleasant and small town in Sikkim. It is well known for its glittering views of splendid Kanchenjunga range, Mount Kabru, Mount Pandim and Rathong Glacier. It is located about 115 km away from the city of Gangtok. If you are a couple who are looking forward to spending one day in a serene and astonishing location, make your way to Pelling.
Ravangla
Located on a ridge between Maenam and Tendong Hill, Ravangala offers a spectacular view of the magnificent Greater Himalayas. Pang Lhabsol is a unique festival of Sikkim that is celebrated in Ravangala. You will be able to witness this celebration if you plan your honeymoon between late August and early September. This festival will help you explore and understand the customs and traditions of Sikkim.
Gangtok
Make sure you add this beautiful hill town to your itinerary while planning your honeymoon in Sikkim. If not, you'll regret later. The capital city, Gangtok is an astonishing hill town with a lot of luxury resorts, best suited for honeymooners. Often Gangtok is combined with Darjeeling due to its nearness and ease of access. A honeymoon to Gangtok and Darjeeling is a plan you would never regret.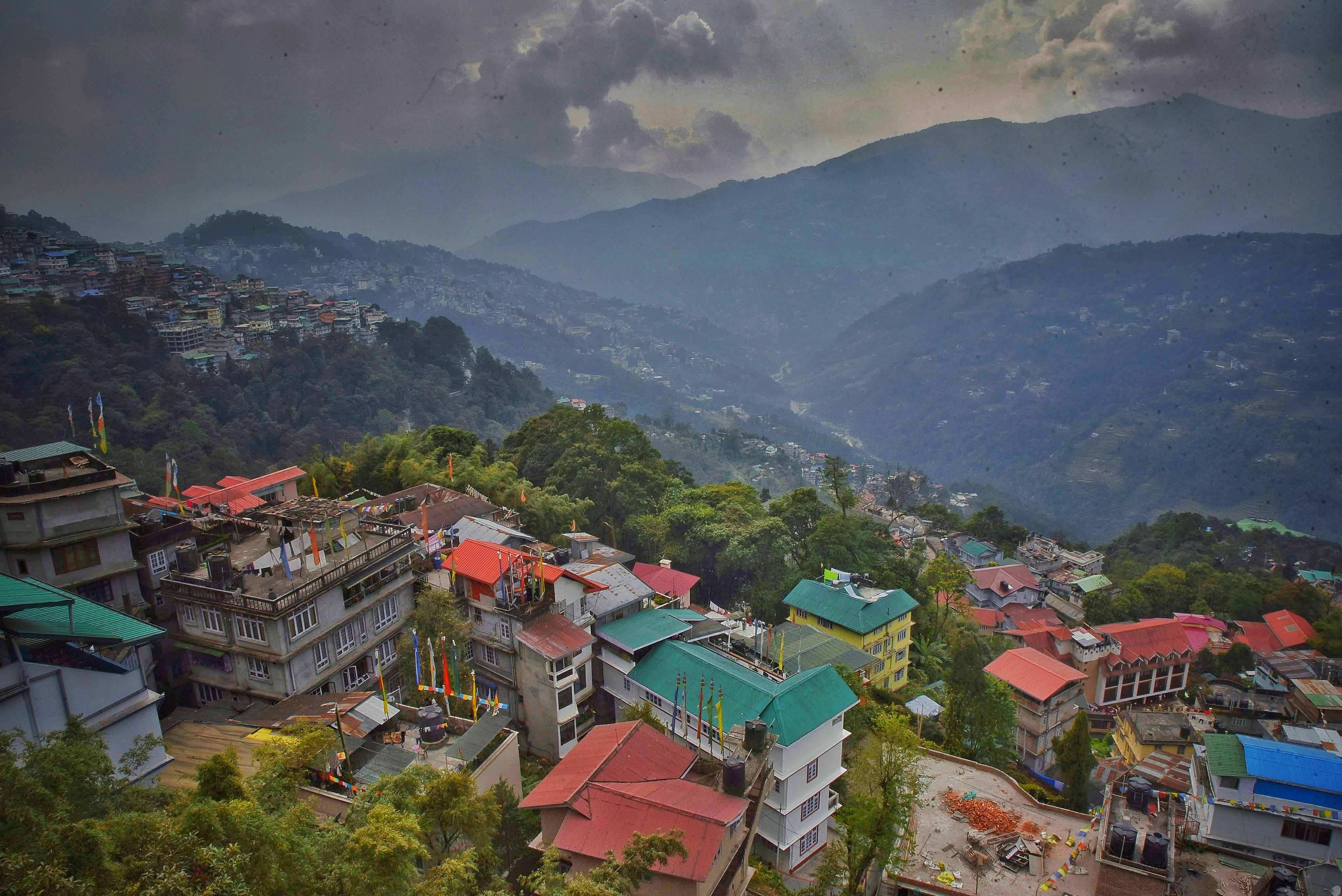 The other places you can visit during your honeymoon in Sikkim are Namchi, Yuksom, Lachung, Lachen And Yumthang Valley and the Teesta River.
Also Read: Places to Visit in Sikkim
The calm and picture-perfect setting of Sikkim, with the chirpings and whispers of the wind, will certainly give an inviting feel. Sikkim is full of extraordinary landscapes. Be it a call for adventure or a craving for escaping into leisure, Sikkim has it all! The adventurer's calling is fulfilled with thrilling experiences like White Water River Rafting in Goecha La and Cable Car Ride in Gangtok. Are you still confused about which are the places you must visit on your honeymoon in Sikkim? Get some handcrafted honeymoon packages to Sikkim in Pickyourtrail.com.
Need more help? Log into our website and request a callback. One of our travel experts will get in touch with and will assist you in building your own customised itinerary. As simple as that!
Unwrap the world with Pickyourtrail!
Note: The images that are being published here are the author's choice, and the organisation takes no responsibility for their usability.