The Maldives and the Bahamas are two well-liked island getaways, renowned for their stunning natural beauty, lavish accommodations, and glorious beaches. Each place has its own unique culture, fantastic traditions, and dramatic history in addition to its elegance, charm, and vibe. Due to the fact that each location is ideal in its own way, travellers are drawn to both of them.
Choose one of these paradises right away to escape your everyday life and enjoy an unforgettable vacation with your loved ones. We are here to help you if you are confused about these two locations. Go through this comprehensive comparison of the Bahamas and the Maldives to find the perfect vacation spot. Book a Maldives package to make your dream vacation come true!
Best Time To Visit the Maldives Vs Bahamas
Best Time To Visit The Maldives: The months of November to April are the best time for travelling to the Maldives. The average high temperature throughout the year is between 29 and 31 degrees Celsius, and the typical low temperature rarely falls below 24 degrees. The busiest travel time of year falls between January and April, when the country experiences the least amount of rain and humidity. Even if it is warm in the months from May to December, there is a potential for storms and occasional rainfalls. Plan your trip at off-peak seasons, when hotel and flight rates are lower, if you wish to visit the Maldives on a tight budget.
Best Time To Visit The Bahamas: Bahamas travel is at its best in the months of January and February. Tourists seeking sun during these months will find plenty of it without experiencing excessive heat and humidity. In the Bahamas, the average temperature ranges from 21°C to 27°C in the winter and from 27°C to 32°C in the summer. From mid-December to mid-April is the busiest travel season, so if looking for a budget friendly trip, avoid these months.
Also read: Best Time to Visit Maldives in 2023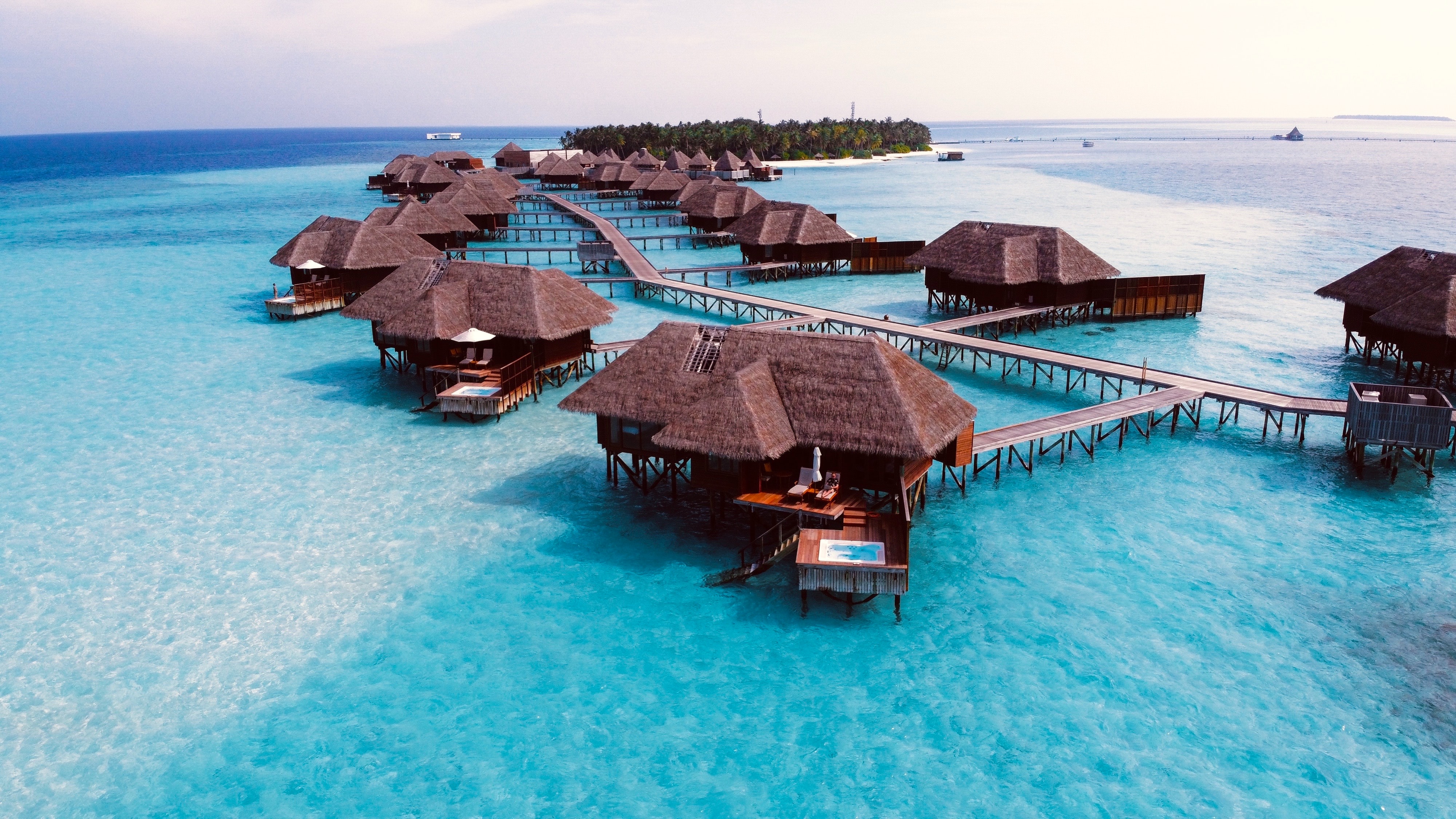 Best Places To Visit the Maldives vs Bahamas
Both The Bahamas and the Maldives offer a wealth of interesting places to explore to its visitors. Let's have a look at some of the most popular tourist spots in both countries.
Top Places To Visit in the Maldives
Male city: Male, the capital of the Maldives, is a vibrant city with a lot to offer. Male is a fantastic place to start your Maldives vacation because of its magnificent architecture, amazing dining options, lively markets, and many other tourist attractions. This city is home to the Sinamalé Bridge, Tsunami Monument, Hukuru Miskiiy, Artificial Beach, among countless more breathtaking views.
Fihalhohi Island: One of the most beautiful islands in the Maldives is Fihalhohi Island, which is located at the South Kaafu Atoll. Spend time on a pristine sand beach with crystal-clear waves and shady coconut palm palms. It is the ideal vacation spot for honeymooners, couples, families, and groups of friends.
Baros Island: One of the top-rated islands in the Maldives is Baros Island, which is renowned for its natural elegance, lavish boutique hotel, and to-die-for beaches. Have the finest holiday possible with your loved ones by booking a stay in an exquisite water villa.
Top Places To Visit in The Bahamas
Nassau: There are many interesting places to discover in Nassau, which is a great place to explore. Nassau has it all, from the fine white sands of Cable Beach, top-notch restaurants, magnificent museums, lively marketplaces, and sweet colonial structures.
Paradise Island: All visitors to the country will find this island to be true to its name: a paradise! It is one of the top tourist destinations in the Bahamas and should not be missed. For an enjoyable holiday, take advantage of the clean air, breathtaking vistas, and popular attractions like water parks, aquariums, and museums, among many more.
Andros: Another fantastic destination in the Bahamas is Andros. It is renowned for having a barrier reef, which will enhance your diving experiences. Plan a trip for you and your loved ones to this magnificent location.
Also read: Best rated tourist attractions in Bahamas – Paradise in the Caribbean
Ideal Duration for the Maldives Vs Bahamas
The Maldives: It is ideal to spend four to six days exploring the Maldives. The Maldives is the ideal location for a quick holiday and offers the best experiences. If you enjoy being in the tropics, you can consider expanding your trip.
The Bahamas: Plan a five to seven days trip to the Bahamas because the weather is always pleasant in the country. It is the perfect amount of time to experience this country at its finest. You can travel from Nassau to any of the nearby islands and enjoy a wonderful holiday.
Also read: Maldives Itinerary For Couples – An Ideal 5-Day Stay In The Paradise!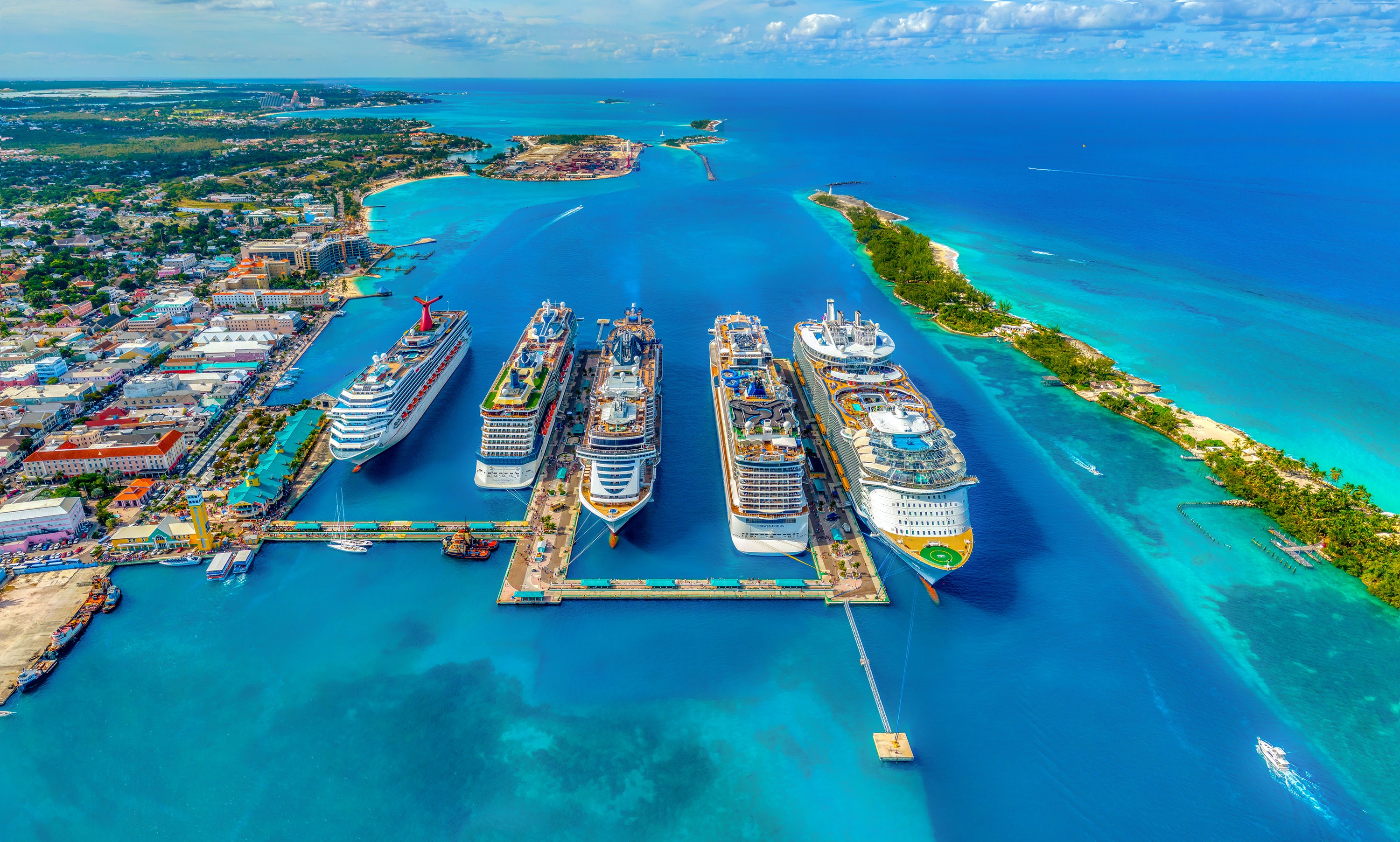 Budget for the Maldives Vs Bahamas
The Maldives: You can spend as little as INR 5000 or as much as you want per day in the Maldives. With the help of our travel professionals, you can make all essential travel arrangements and have everything well-organised. It doesn't matter if you want a luxurious or an economical package; everything can be arranged to suit your preferences at Pickyourtrail.
The Bahamas: Your journey to the Bahamas will typically cost you about INR 4,000 per day (low budget travel). Contact our experts to book your dream trip at the lowest price. Everything will be planned according to your preferences, including the meals and lodging.
Also read: Best Beaches in The Caribbean that you should visit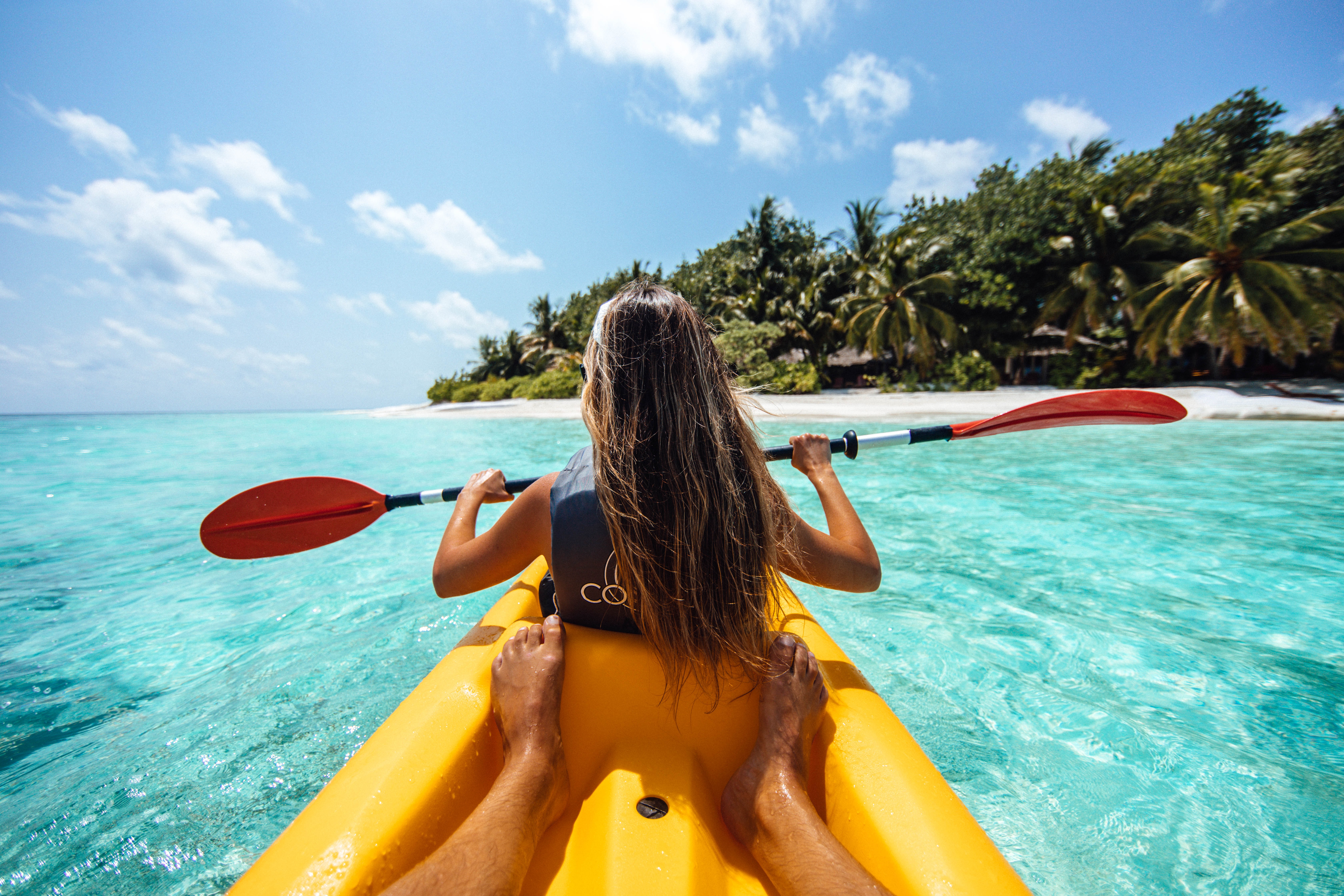 Visa for the Maldives Vs Bahamas
The Maldives: Indian travellers visiting to the Maldives can acquire a visa on arrival. You'll need a passport, round-trip tickets, a bank statement and additional documentation. Visa on arrival is officially issued for 30 days and can be extended. For the most recent information on visas, you can check out the official Immigration website of the Maldives.
The Bahamas: You must download the application from the Bahamas' official website in order to apply for a visa. At the Visa Application Center, complete it and submit it. As soon as you receive word that your visa has been approved, go to the Bahamas embassy and pick up your passport along with the visa, and you are done.
Also read: Maldives Visa for Indians – How to get Maldives on Arrival Visa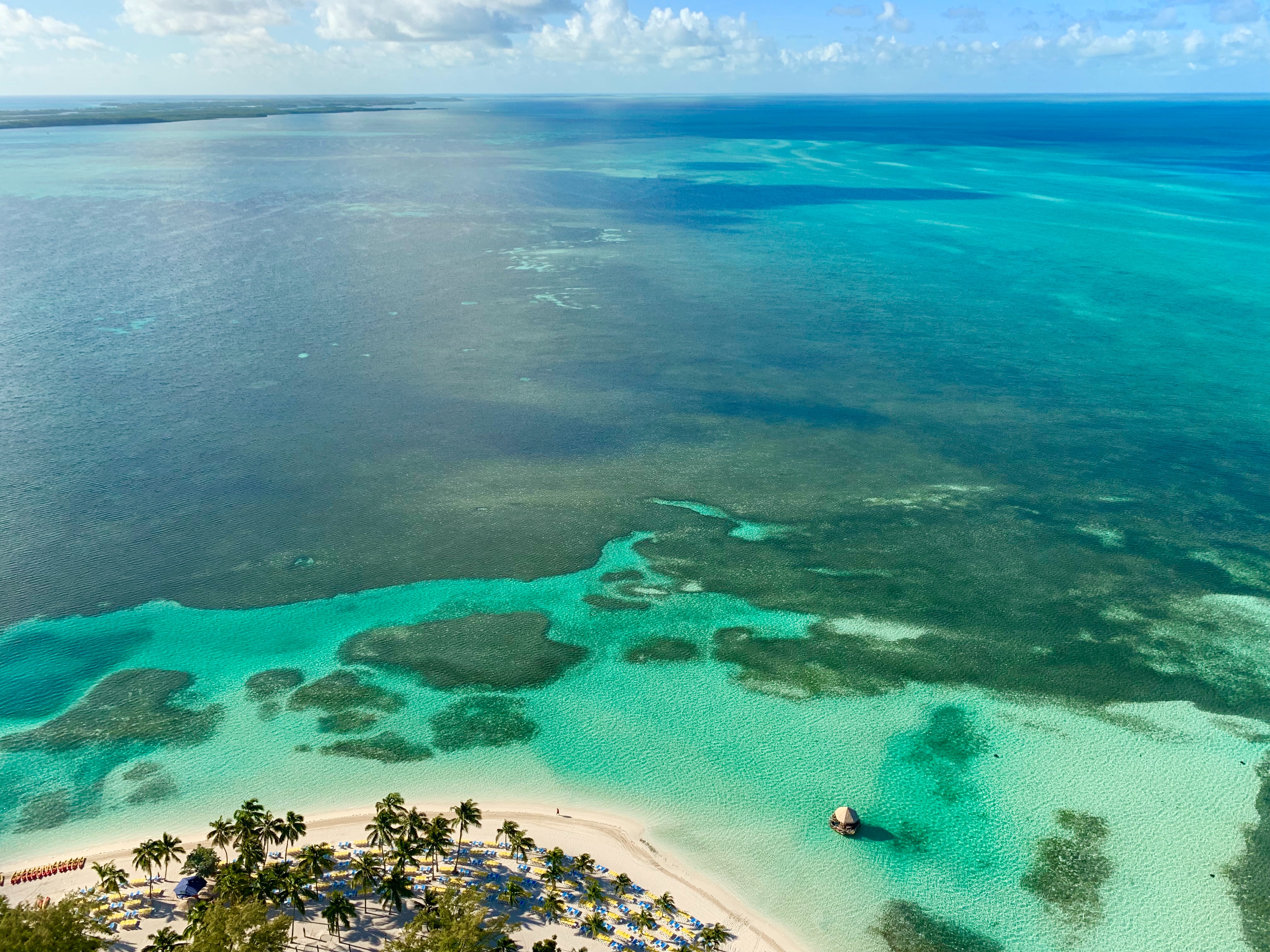 Have you decided where you are going this holiday season? Take my suggestion and explore both destinations, as they are distinctive in their own ways. Visit Pickyourtrail to explore Maldives honeymoon packages or look for the Bahamas tour packages and create your ideal getaway. Additionally, you can also customise your itinerary and travel according to your preferences. Don't waste any time and start packing your things, right away!