Escape the hustle and bustle of the city life to the lush and tranquil heathlands of New Forest in England. Because of its woodland trails, prepare to get your boots dirty and set out on an adventure to this gem in Southern England. Also, this little town is home to the New Forest National Park, which is a heaven for nature lovers. This is easily one of the best and favourite natural getaways. Because of its picturesque villages, staggering coastal line and such similar attractions, New Forest will totally be a new experience. This is perfect for a weekend or day trip. Especially for families with kids, New Forest is ideal to relax and unwind. Wondering what to do in New Forest? Here are the best things to do in New Forest.
Also Read: Top Things To Do In Leeds On Your England Vacation
How to reach
Air: Nearest International Airports are Bournemouth (20 miles) and Southampton Airport (18 miles)

Rail: There are regular trains from London Waterloo, Bournemouth, Southampton, Winchester and Weymouth.

Road: You can access New Forest by Car or Bus. There are regular bus services from all near major cities.
Best things to do in New Forest
1. New Forest National Park
Once you enter the New Forest National Park you are spoilt for choice. There are numerous ways to explore the National Park, you can cycle, hike or even horse ride. There are thousands of ponies living in the park and to see them in their natural habitat roaming around is a glorious sight. Also, hire a cycle from Burley or Brockenhurst, leave your worries behind and simply disappear in the beauty of the park. Furthermore, don't miss out on the Bolderwood deer sanctuary, which is also an excellent picnic spot as well.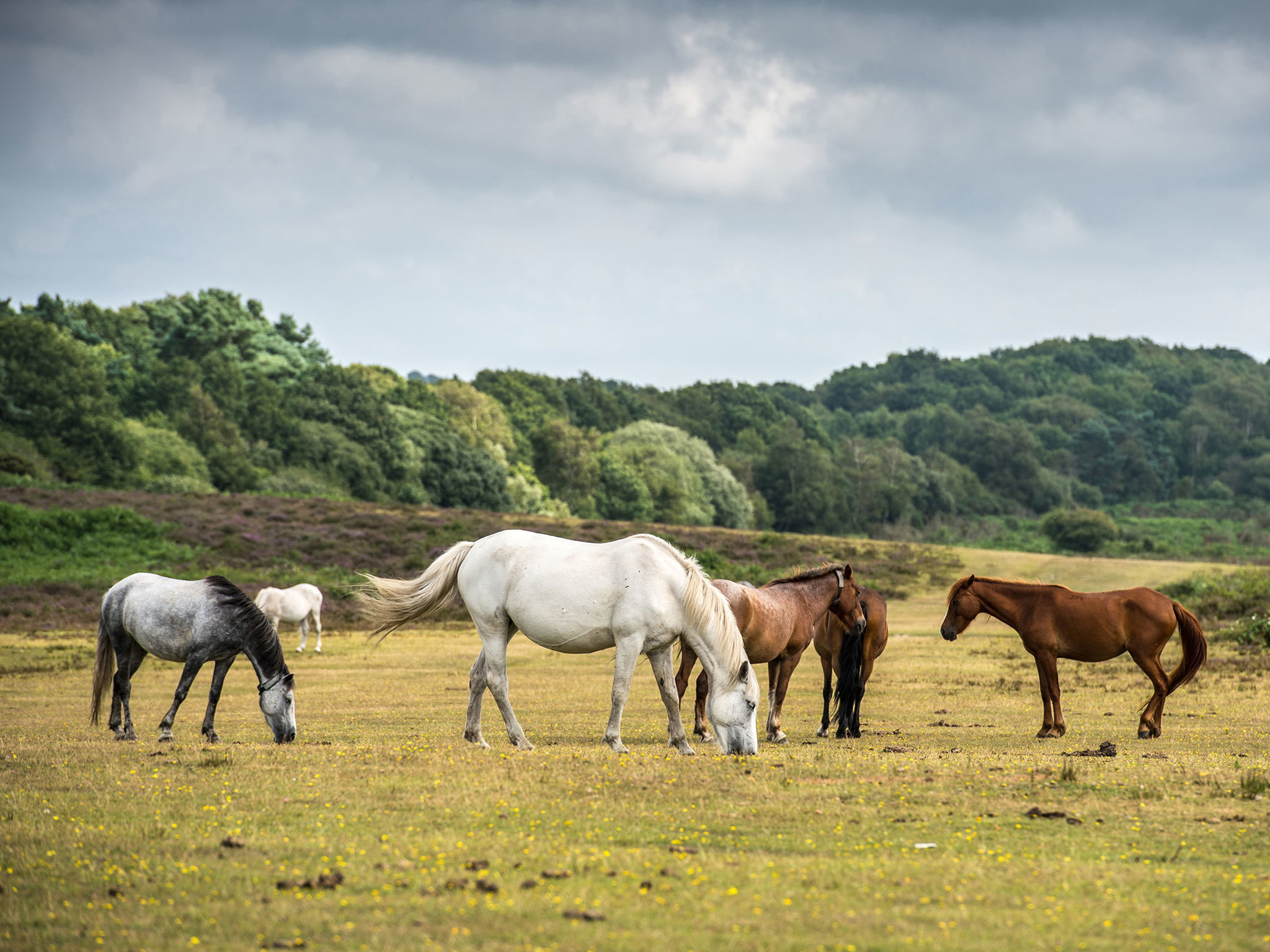 2. Beaulieu
This is a small village in South Hampshire, and its an absolute beauty. The National Motor Museum located here is home to more than 200 classic cars and motorbikes. You can also go Kayaking in the Beaulieu River. An interesting fact about the Beaulieu river is that it is the only river in England not owned by the Queen. This river is owned by Lord Montague. Additionally, explore the 13th century Beaulieu Palace House, which is the regal home of the Montague family Also, try the traditional New Forest cream tea and cake from a local eatery.
Also Read: Top 7 things to do in Southampton
3. Exbury Gardens
Exbury Gardens is your perfect family picnic location. Spreading more than 200 acres in area, this is an excellent adventure spot for all kids. There are designated picnic areas and a tearoom. Explore the garden in the Exbury Steam Railway, as it goes around the gardens. Exbury Railway is one of the top things to do in New Forest.
4. Hurst Castle
The Castle is located on a spit in the Solent strait. The castle was built by Henry VIII in the 1500s and it functioned as a prison in the 17th century. Later on, the castle was a strategic location to fend off attacks from the Western Solent. The castle sits in a picturesque location with an amazing view of the Isle of Wight. The walls of the castle take you through the journey of the soldiers garrisoned here during different wars. The best way to enjoy the view is from the top of the Tudor. More than that, you can take a boat ride in the Solent strait and soak in the beauty of the castle.
5. Hengistbury Head Beach
This calm and serene beach is about an hour's drive from New Forest. This dog-friendly beach is also ideal for a family picnic as well. The waters are perfect for swimming and not dangerous for kids. Here you have a decent restaurant and parking facilities too.
Also Read: Things To Do In Surrey For A Surreal Experience
New Forest is famous for its heathlands, thick forest trails and thriving wildlife. It's an ideal destination for a nice weekend getaway with family and friends, and it is guaranteed that you will fall in love with this little town. Plan your next vacation to the UK with Pickyourtrail. Explore New Forest by checking out the Packages to the United Kingdom. Now you can customize your vacation with Pickyourtrail. Also, download the uber-cool Pickyourtrail app and get your travel queries answered on the go. Furthermore, reach us on Whatsapp where our travel experts are at your service.
Note: The images that are being published here are the author's choice, and the organisation takes no responsibility for their usability.