Are you one of those Indian teenagers who grew up watching 'Dilwale Dulhania Le Jayenge' and waiting for your chance to relive those filmy moments? The movie unfolds in Switzerland's countryside towns, snowy Alps and attractive villages.
Yes, this post will take you through that nostalgic DDLJ trail plus you don't have to ask your friends in Europe, "Where is the DDLJ Church, DDLJ lake,etc?"
The Panoramic Train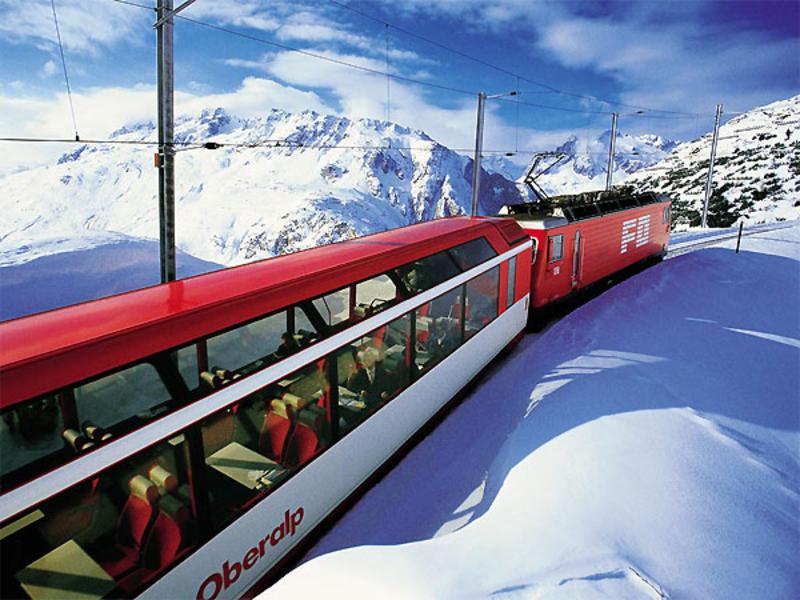 Even though this film starts in London, the epicentre is fixed upon the Swiss train journey which sparks the romance between Raj and Simran.
 St. Mauritius Church, Saanen, Switzerland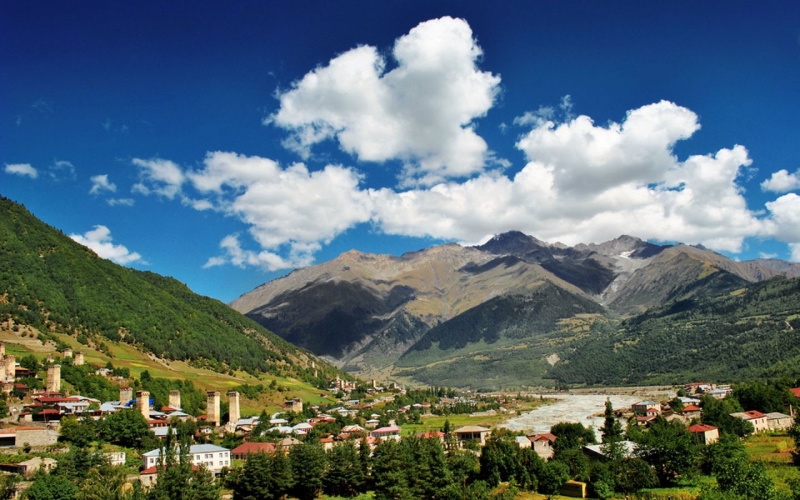 A significant part of the romance between Raj and Simran unfolds in the countryside villages dotting the Gstaad-Saanenland region in Switzerland. The narrow steeple of the St. Mauritius Church in Saanen features the famous scene where Raj and Simran pray together. The church was originally built in the 13th century and expanded in the 15th century. The interior of the church was shot at the neo-Gothic interiors of St. Grat Church in the village of Montbovon.
 Zweisimmen, Switzerland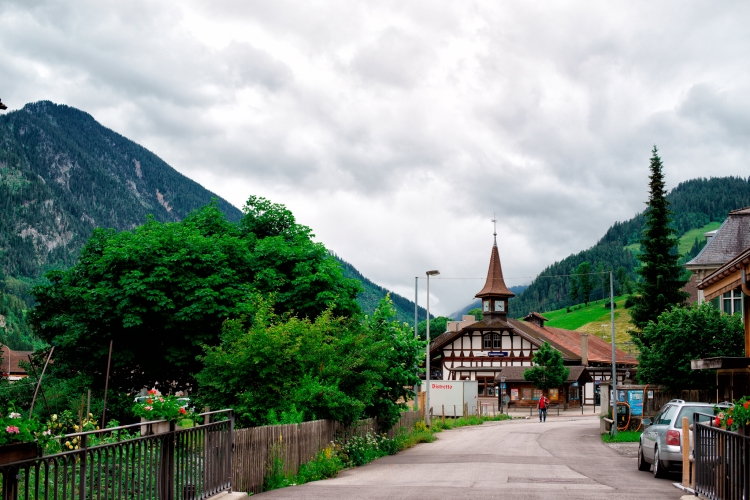 They miss their train at this tiny train station of Zweisimmen near Gstaad, and enquire about the next train to Zurich. This twist of fate leads them to take a road trip together.
Gstaad, Switzerland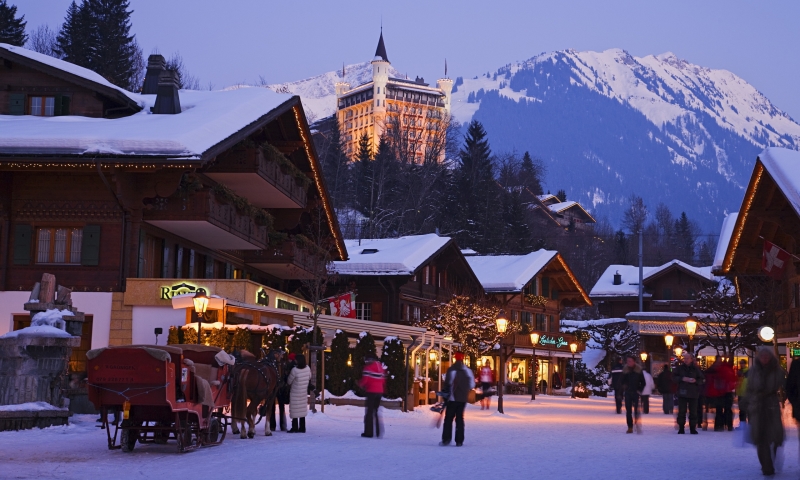 Next stop, the main promenade of Gstaad- a tiny yet charming village in western Switzerland. The Gstaad Promenade is an entirely car-free street lined with boutiques, international stores and local shops. A popular winter sports destination and celebrity getaway, Gstaad is surrounded by typically Alpine wooden chalets and home to numerous gourmet restaurants.
 Jungfraujoch, Switzerland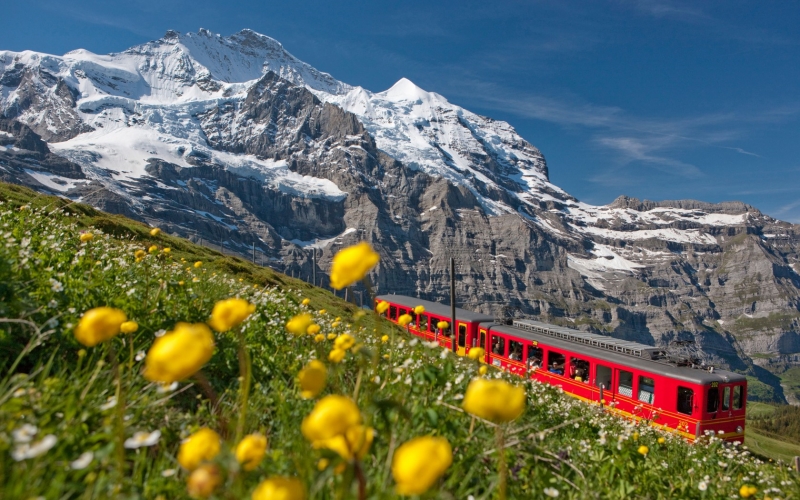 At 3454 meters, Jungfraujoch is the highest train station and point in Europe, famous for its icy glaciers and breathtaking views of the Swiss Alps. Today, Jungfraujoch is so popular with Indian tourists that you can find snapshots of Hindi film stars and Indian food easily.
Lake Lungern, Switzerland
This small and scenic green lake in central Switzerland briefly features in the romantic ballad "Tujhe Dekha To", where Raj and Simran are shown fishing on the banks and catching a shoe.
King's Cross Railway Station, London
One of the city's major railway stations, this is where Raj and Simran catch the Eurostar train from London to Europe. The famous scene where Raj catches Simran's hand to pull her into the train, just as she's about miss it, was shot on one of the platforms here. The two return to the same station after their Europe tour and part ways.
Looking For A Romantic Vacation? Drop Us A Postcard!
Note: The images that are being published here are the author's choice, and the organisation takes no responsibility for their usability.