Leicester is Britain's tenth largest city. It lies on the River Soar, close to the edge of the National Forest. Being one of the oldest towns in the UK, you're never at a loss for what to do and see in Leicester. It is a unique city and a wonderful place to visit, with an excellent range of tourist attractions. It is a city that combines the finest English traditions with multicultural activities along with the buzz of busy city life. From Roman baths to industrial artefacts, to the newly discovered burial place of Richard III, the teeming cultural life of Leicester presents you a fantastic array of things to do and see. Planning a European Holiday? Read on and get inspired. . .
Top 10 things to do in Leicester
1. The Space Centre
2. Golden Mile
3. King Power Stadium
4. Leicester Cathedral
5. Grand Union Canal
6. Leicester Market
7. The Cookie and The Attic
8. Abbey Park
9. New Walk
10. Firebug
Also Read: 5 Best Things To Do In The City Of Hull, England
1. The Space Centre
What is it?
The National Space Centre is a museum built-in 2001. It is an educational centre full of rockets, exhibitions, galleries. The Space Centre is seemingly the only place in the world to house upright space rockets indoors. Interestingly it is also the UK's largest planetarium.
Why you must-visit?
The National Space Centre is great fun for kids. But, even if you don't have any, it is still a fun day out. When you visit the Space Centre check-out the planetarium and real rockets. You will get to witness what it's like to live in space, and also enjoy 150 other interactive exhibits. 
2. Golden Mile
What is it?
Leicester is well-known for its Indian restaurants and shops. This is the best place to visit in Leicester to buy authentic food, spices, clothing and other goodies. The Golden Mile is just a ten-minute walk from the city centre on Belgrave Road. This is must – when it comes to, things to do in Leicester.
Why you must-visit?
The Golden Mile is home to great restaurants – like the award-winning Curry Fever. If you're here in November, the Golden Mile also hosts the biggest Diwali celebrations outside India. Are you a shopaholic? A food maniac? Then, make your way to Golden Mile.
Also Read: Best Things To Do in Abingdon On Your Vacation To England
3. King Power Stadium
What is it?
If you are a football fan, visiting King Power stadium is one of the best things to do in Leicester. This stadium is home to Leicester City Football Club. Sounds great, right! Located on Filbert Way, little outside the city, this stadium is the 20th largest in England.
Why you must-visit?
There isn't much to do at the stadium unless there is a match happening. But, if you are a fan it is a must-see pilgrimage. You can walk around the ground, take a tour around and also have your photo taken. You can also visit the gift shop and try to feel the excitement that fans and players felt when they won the Premier League.
4. Leicester Cathedral
What is it?
The Leicester Cathedral, also known as the Cathedral Church of Saint Martin, is the Church of England Cathedral and is also the seat of the Bishop of Leicester. It is also the burial place of Richard III.
Why you must-visit?
Richard III plays a prominent role in the history of Leicester and visiting his burial place is a must-do activity when in Leicester. If you're interested, you can also take a look at the visitor centre that is nearby. This centre offers a ton of interesting facts about the King and also about the search for him.
5. Grand Union Canal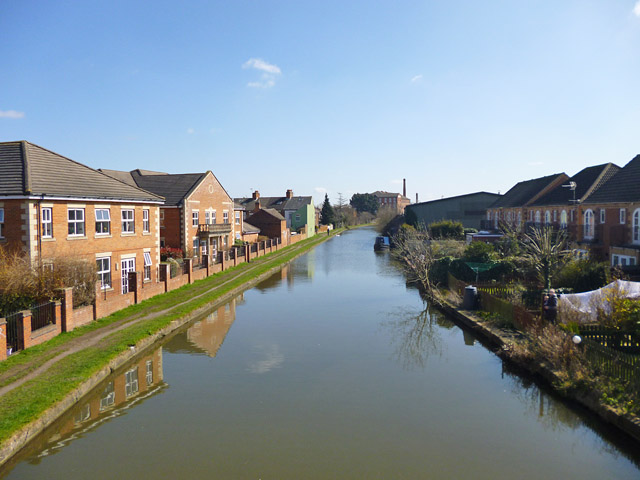 What is it?
The landlocked town of Leicester is home to a number of green spaces and waterways. It also houses the Grand Union Canal. This canal runs from London to Birmingham. It cuts straight through Leicester and offers a nice, quiet walkway from the bustling city.
Why you must-visit?
Strolling along the canal is one of the best and unique things to do in Leicester. While walking, you will feel your heart, and you will fly to an entirely different world leaving behind the busy city life. Some famous tourist places in Leicester are the Space Centre, Abbey Park, and the Aylestone Meadows nature reserve.
6. Leicester Market
What is it?
How about visiting the biggest outdoor market in Europe? Yes, the Leicester Market is the biggest and is also the most sought after thing to do in Leicester. This Market is almost 700 years old and it also houses a Lloyd's Bar and a statue of the 5th Duke of Rutland.
Why you must-visit?
Wander around the market on a Saturday afternoon, for the most authentic Leicester experience. With over 270 stalls, this market is home to anything you could possibly need. It is also just a great place to soak up in the local culture.
7. The Cookie and The Attic
What is it?
The Cookie is a thriving music venue and bar. Once it used to be just a cafe attached to a toy store. However, it has gained popularity now. Above the cookie, you can spot the Attic. It is a cool cocktail and a gin bar with a roof terrace, that's a perfect must-visit in the summer.
Why you must-visit?
At the Cookie, you are likely to find comedy, music, or enthralling pub quiz. However, even without any music and events; the Attic is cool. It is also a classy little hideaway right in the centre of the city.
8. Abbey Park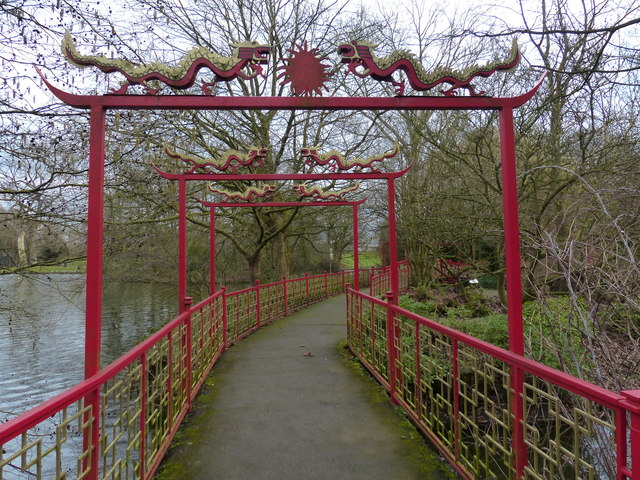 What is it?
Abbey Park is located towards the north of the city centre. The River Soar flows through the park and here you can find a miniature railway, a cafe and a boating lake.
Why you must-visit?
The park is perfect for a little getaway in the summer either with kids or alone. It's also a great place to visit in Leicester, especially during winter.
9. New Walk
What is it?
The New Walk in Leicester is a pedestrianised walkway that runs through the city centre into Victoria Park. This pathway is lined up with bars, restaurants and the New Walk Museum.
Why you must-visit?
The walk down the path is nice by itself. On a leisure evening, you can stroll around the park and observe the locals walking to office and kids playing around. However, checking out the museum is worth your time here. The Museum is completely free and is home to ancient Egyptian artefacts and dinosaur exhibits. The museum also hosts regular events at the venue.
10. Firebug
What is it?
Firebug is a long-standing Leicester institution. It is a late-night bar and is also a little more laid back than other bars. It isn't expensive and it also serves delicious food, cocktails and what not? 
Why you must-visit?
Firebug is the best place in Leicester to chill or hang out with friends or yourself. Because the place isn't stuffy or expensive. Firebug is open until 4 am every single night of the week playing some good music. Cool, isn't it?
Now that you know everything about Top things to do in Leicester. What are you waiting for? Check out some hot selling Packages to Europe in Pickyourtrail and plan your ideal trip to Leicester. Need more help? Drop a Whatsapp inquiry, we will get back to you as early as possible! Alternatively, Download the Pickyourtrail app to get your travel queries answered on the go. 
Unwrap the world with Pickyourtrail!
Note: The images that are being published here are the author's choice, and the organisation takes no responsibility for their usability.