One thing which never disappoints and always sets a smile on all our faces is Food. No Arguments here. You are planning for a trip to France and we all know that The Realm of The Franks offers amazing food and different cuisines to taste. On that note am going to make your job easy by helping you list several must-try regional dishes in France. Bon appetit everyone
10 Must Have Regional Dishes in France :
Paris – Île de France: Macaron
Alsace: Tarte Flambée
Brittany: Galette
Aquitaine: Confit de canard:
Provence-Alpes-Côte d'Azur: Bouillabaisse
Burgundy: Boeuf Bourguignon
Languedoc-Roussillon: Crème Catalane
Normandy: Tarte Normande
Loire Valley: Rillettes
Rhône-Alpes: Raclette
1. Paris – Île de France: Macaron
The City of Light and Love is the place to try out Macaron a delicate pastry that consists of two almond cookies filled with either ganache or buttercream, It is available in all flavors and colors and a must-try delicacy. Ile de France region is famous for the delightful treat long with artful desserts and iconic dishes like French onion soup and Croque monsieur.
2. Alsace: Tarte Flambée
Pie baked in flames is what Tarte Flambée means, It is the Alsatian answer to pizza. A thin-based, cracker-like crust which is topped with crème fraîche or fromage blanc, along with thinly sliced onions and lardons, baked in a wood-fired oven it's until golden and crispy. In the past, the tart was a bread baker's treat made from leftover dough.
3. Brittany: Galette
A Buckwheat flour pancake that belongs to the crepe's savory cousin which is square is shaped and dark in color is what Galette is, Traditionally it's filled with cheese, you have an option between eggs and andouille sausage along with hame however gastronomy is playing its part and new creative combinations are coming into Picture all over the country, For the sides, you could go for crisps or dry cider and there you go the quintessential Breton meal.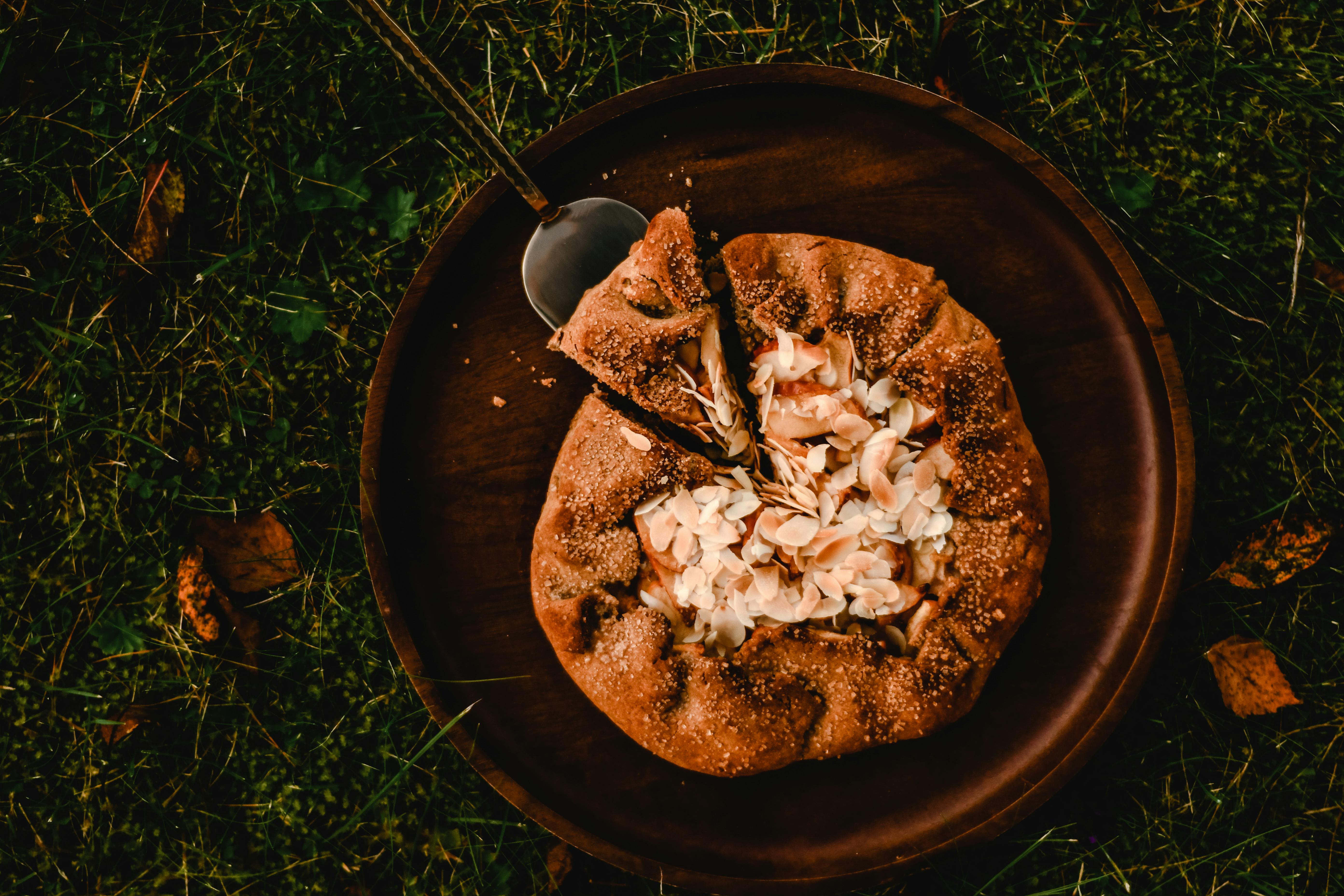 Also Read: Top 10 Beautiful Places In France
4. Aquitaine: Confit de canard
Gascony provides you a specialty The Confit de canard (duck confit) is a dissolute dish of duck which is cooked in its fat. A traditional method of preservation, Salt and spices are rubbed into the meat which is usually the duck's leg left marinated for a maximum of three days, and then slowly cook it in the oven until all the fat is rendered. The Burnished Confit de canard goes along with Mashed Potatoes salads or creamy flageolet beans.
5. Provence-Alpes-Côte d'Azur: Bouillabaisse
The Authentic Marseille dish means"to reduce the boil, We all know Marseille is famous for its sea-food then bouillabaisse is the dish you should try, It is a seafood stew from the city of Marseille on the Côte d'Azur. It is used to be a staple dish for the fisherman's made with rockfish with saffron-infused stew, The dish is made out of many types of dishes. The dish is served in two parts first comes the soap. then comes the fish. A fine combination is shellfish, tomatoes, mustard, and egg yolks. The best sides for the dish would be crusty pieces of bread along with a chilled glass of wine.
6. Burgundy: Boeuf Bourguignon
A stew made out of Braised beef and red wine, carrots, onions, garlic, bacon along with some fresh herbs, To sprinkle some Trivia, The dish was made famous by an American chef Julia child in the 1960s. The Stew usually goes with boiled potatoes or a crusty baguette. Before served the meat is simmered for more than two hours till the meat becomes Simmered for several hours until meat is tender.
7. Languedoc-Roussillon: Crème Catalane
The Desert is a common sight in the South of France, it is a familiar sight in Spain too. It is similar to crème brûlée, crème catalane or crema catalana in Spanis). Crème Catalane is a creamy custard dessert that consists of flavors of orange zest and cinnamon, to top it off it is topped with a crisp caramelized sugar crust. This light dessert is the perfect ending to any meal. The Debate hasn't been settled between the origins of the Food but a must-try that melts in your mouth.
8. Normandy: Tarte Normande
The Normandy a region located in Northern France which has cool climatic conditions is best if not its the ideal place to grow apples, So you could see apple being used as an ingredient predominantly in most of the Regional dishes and cuisine. On the same lines, one of the specialty dishes is the Tarte Normande, A Tart made out of Dough (pâte brisée) added with sliced apples, almonds, sugary, and egg custards. More like an apple pie but in the French way.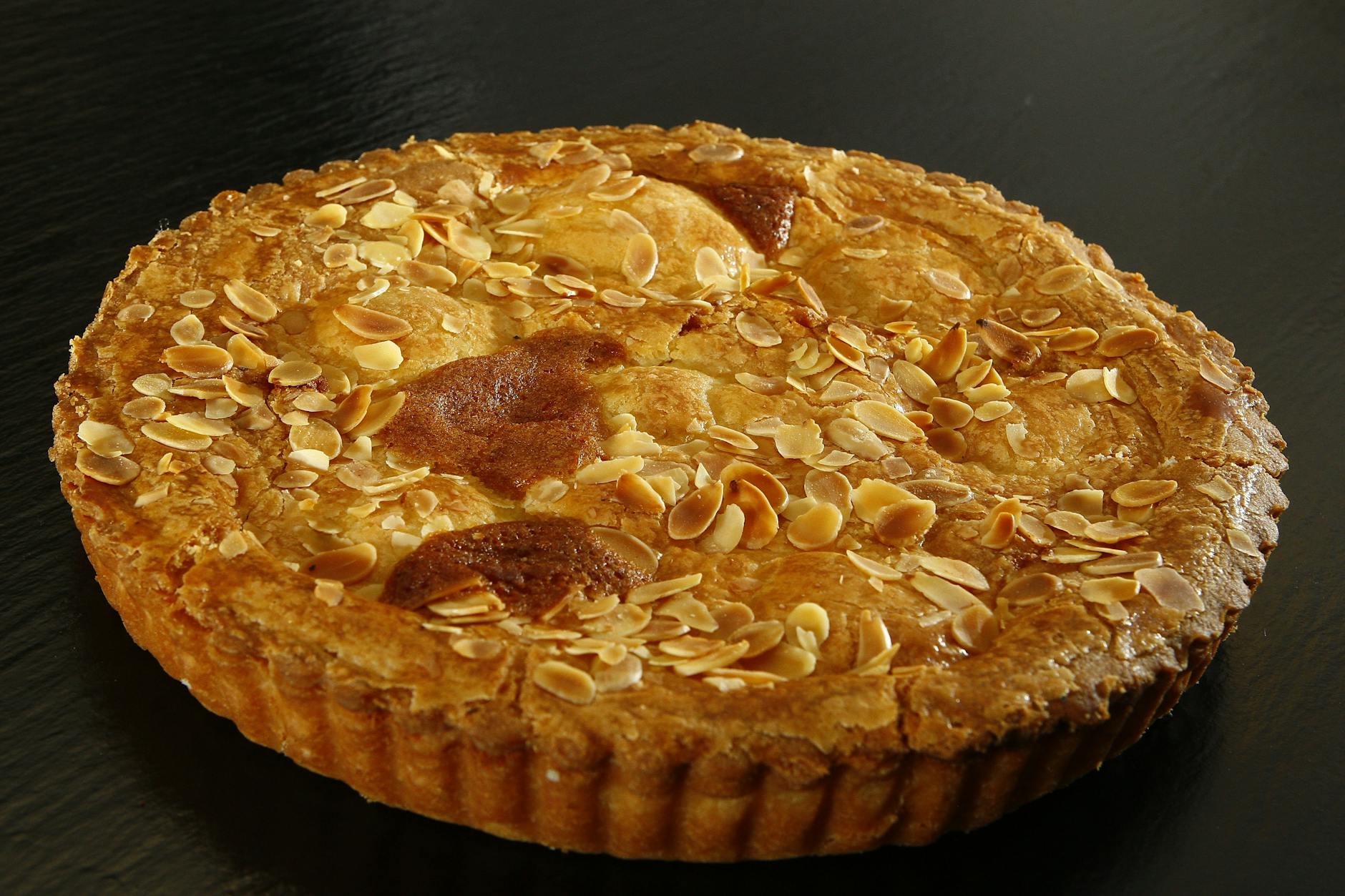 Also Read: Castles in France: Top 7 most beautiful places to visit
9. Loire Valley: Rillettes
A simple dish made out of pork which is cooked in fat and heavily salted seasoning including garlic, shallots, fresh thyme, bay leaves, sea salt, black pepper, and typical French five-spice powder. Rillettes are mostly served on a slice of rustic bread, It is a must-try in Le Mans, a city in the Loire famous for the rich and fatty spread. Rillettes go best with cornichons a small french pickle, Do not miss the ultimate bite!
10. Rhône-Alpes: Raclette
Another dish that is common amongst the neighboring countries of The french is the delectable cheesy dish known as raclette. From the French side, the word Racer means to scrape and a semi-hard cow's milk cheese heated is "raclette" tasty cheese from Switzerland. After the scraping and heating of the cheese boiled potatoes or cured meats are added which completes the dish. Glass of wine is the best partner to the Raclette
Hungry Yet? I know you are already craving some food. Planning to go on a trip to France and try these dishes out and explore the country but confused on how to plan for it, Don't worry you can go and check Pickyourtrail for Readymade France Tour Packages, or to top it you can customize your trip and our destination experts will get in touch with you to help you plan your trip, à bientôt!