Bentota Lake belongs to one of the most quintessential laidback seaside getaways in the Pearl nation of Sri Lanka.  Vast endless horizons of beaches that stretch as far as the eye can see, the cheerfully swaying Palms on the beachside, it makes a good choice of a natural havelock. On the other hand, this mesmerizing place is made even more beautiful by manmade inputs too. With the ruling remains of the Dutch and Portuguese, explore a historical journey alongside a natural one. All in all, Bentota lake is a perfect amalgamation of nature and man-made spectacles to be witnessed. With that being said, below are some of the best places and things to do –
ATTRACTIONS
1. Bentota Beach
Nestling in the waves of the mighty Indian ocean, the Bentota beach is a blend of panoramic peace and pictographic precision! With the glistening golden sands crawling along the beach, the swaying palms are just a cherry on the top of this visually soothing spot in Bentota
Also read about – Beaches in Sri Lanka
2. Brief Garden
An ample spot for peaceful silence and also a taint of privacy, this garden offers both of them to the visitors. Extending the lush greenery upto over 20 acres, this garden is something that has stood ground for over 85 years and still remains the same ! Chiselled by Bevis Bawa in the late 60's, the garden boasts a Japanese designs over the constructions inside the park. Lose yourself among the plantations and come back safely through all the pavements that lead to one exit.
3. Bentota Turtle Hatchery
Experience what it feels like to be an endangered species existing peacefully in a conserved habitat. What you get to see is an emotionally moving and a surprising sight of turtles hatching. This spot is for any animal lover who is into exploring the fauna of a place and we are sure this place is going to turn you into an animal lover if you aren't already one. This is a good spot to add to your visit list with family and friends alike and we bet the kids would surely love it equally.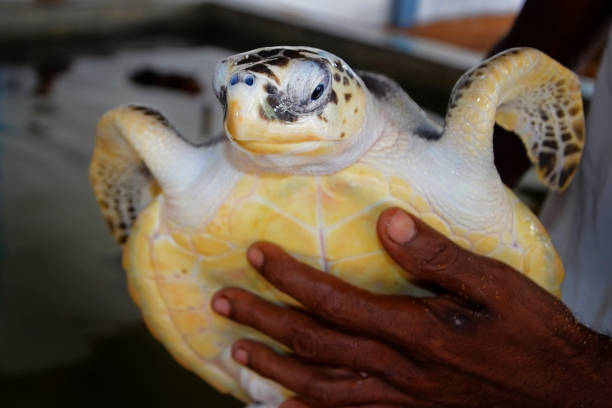 4. Cinnamon Island
Nature is ever calming in the country of Sri Lanka. As it blooms and ages, it just gets better and better. The Cinnamon island is a spot of a really old yet very carefully preserved site of Cinnamon plantations that allows a visitor to take interest in the minutest details of the birth of cinnamon from the soil to how it's processed and its use! While it sounds factory-ish, let us assure you that it's a beautiful process to be witnessed. If you are not really into it, the place itself is a relish of solitude and offers a vibe of calmness and panoramic beauty to behold.
5. Galle Dutch Fort
Turn your clocks back into the era of Dutch rule. A glance at the ever-rich culture and tradition resting in the form of a For. Located at a distance of approximately 50km from Bentota, this Galle fort serves as a roof for a plethora of antique museums and verdant churches. While this just sounds like visiting, it surely is worth it.
Also read about – Places to visit in Sri Lanka
THINGS TO DO
1. Ambalangoda
At a distance of 27.6 kilometres, the crazy town of Ambalangoda awaits you for a fiery visual display. Making name across the world for its dedication towards manufacture of Sri Lankan masks and Puppets. Feast your eyes on one of the oldest and the most intriguing forms of Mask Dancing– Sanni Yakuma & Kolam. Rooted deeply in its culture, you are sure to gaze in awe at the devil dancers that perform this activity. Also, make sure to take home a souvenir in the form of these masks that are on sale near the place.
2. Water sports
What is the point of visiting a water surrounded beauty without taking a dip in it? Dive into the gushing water sports that are offered by the Diyakawa Water Sports Centre. Make sure to not miss out the signature Jet Ski that is sure to fuel an adrenaline rush in you! Being affordable and safe, this is one of the closest shots you can take on an adventure in Sri Lanka.
3. River Safari
When you imagine a safari you might paint a picture of wild animals roaming about while you glance at them from your jeep. Sri Lanka offers you something way more unique- The same but on a river. Sail your way through the meadows on the water and set your eyes on the beautiful greenery that surrounds you and also mesmerize yourself by over more than a hundred bird species that allow you to birdwatch in peace and blissfulness of nature.
There are various luxury hotels and amenities in town, as well as a variety of affordable alternatives, making it a great destination for visitors wishing to rest and unwind by the lake. The immaculate sandy white sands of the beach are fringed by tropical palm trees and are great for lounging beneath, out of the beams of the sun, for those inclined to prefer a less adrenaline-fueled vacation. Creating an unforgettable experience in your visit to Sri Lanka. Reach out to the destination experts at Pickyourtrail to craft your Sri Lanka Vacation!
Note: The images that are being published here are the author's choice, and the organisation takes no responsibility for their usability.