Before we get into the list of best things to do in Bray (Ireland), let us give you a glimpse of what you can expect. This is a coastal town situated at a distance of 20 km from the Dublin city centre. This place has good coastline as well. After the establishment of Dublin and Kingstown Railway, this place has become a seaside resort for Builders. This place can be accessed easily by using the government's electrified railway system that runs all over the country.
It is called a DART and it stands for Dublin Area Rapid Transport. This is a hub of a place where you don't run out of things to do. This place has a range of centres, museums and sites with cultural importance to impress you. Without any further delay, let's take a look at the list of best things to do in Bray (Ireland), while you are on your vacation to Canada.
Best Things to Do in Bray
1. Mermaid Arts Centre
This is a unique cultural space in Bray (Ireland) and it is located in the Country Wicklow region of Bray. The vision of the place is to form a clear connection between the performers and guests. And also the most importance is given to creativity. This was opened in 2002 and offers a very creative space for the performers, unlike most other. Even classes and workshops take place here at times.
You can find a cafe as well with a lovely terrace. It is open from Monday to Saturday between 8 am- 6 pm. Apart from the performance, you can hang out in the cafe for hours witnessing routine of the people of this place. This is one of the peaceful spots to hangout.
2. The Promenade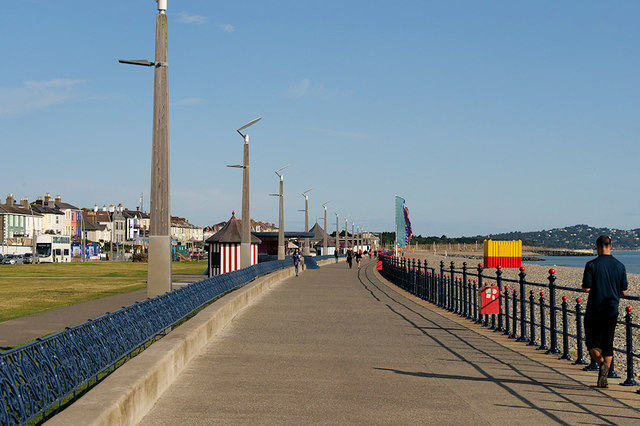 A visit to Bray won't be complete without a stroll along the Promenade. The Stroll starts from Martello tower named after the childhood name of the famous Irish writer and lasts till the foot of Bray Head. This is a perfect place to enjoy an ice cream with your friends or you can grab some lunch and sit right opposite the sea.
The whole promenade is stuffed with pubs, restaurant and you can expect a bit of crowd here all the time as this has become on the weekend routines for the locals who stay nearby to this place.
3. SEA LIFE Bray
Travelling with kids? Then SEA LIFE is a must-visit place for you. This place is for people who are travelling along with their families and want to give them some quality time irrespective of their ages. This might not be too fancy and you might not have heard about this before as it is not famous for the size like most other Aquariums around the world.
This place has a collection of impressive species that live underwater and designed and maintained well. Knowledge of the staffs is one thing that will blow your mind. If it is a school trip, then you have the 20% discount and this is applicable only through online booking.
4. Bray Head Cliff Walk
This is the most scenic attraction in the whole list. As the title says this is a cliff where you can witness some breathtaking views of the widespread sea. The path around the cliff leads you to Greystones. For families with toddlers and elderly people, the walk around the cliff is more than enough to keep them covered.
As climbing to the top of the Cliff would be hectic and requires a lot of physical strength. The cliff offers some stunning views of the Wicklow Mountains and Bray Head. This is a path of 7-Kms distance and takes at least 2 and a half hour to complete. You sure wouldn't want to miss such a lovely place when you in Bray (Ireland).
5. Star Leisure & Casino
Time for some Casino action. Want to experience the classic casino-arcade which has been there for decades? Head straight to the Bray seafront. The people who love the feeling of Nostalgia can sure visit this place as this is the major reason for people all over the world to visit this place. This is packed with money-hungry arcade games and also some carnival attractions for the kids.
Apart from this, there is a private poker room and casino for adults. As you can see, this place already has something to offer for people of all ages. There is no admission fee and the arcades that you play here are priced at 1 Euro. You can win yourself a teddy bear if you are fortunate enough. It is open on all days of the week from 10 AM- 2 AM.
6. Wicklow Mountains National Park
This is a massive granite area with rolling peaks even to a height of 925mts. It starts on the West of Bray and it is also considered as Ireland's largest continuous upland. These massive granite mountains are covered with grassland, blanket bog and heath. There are few trekking trips as well where you'll be going past some dense hardwood forest.
This place has some good wildlife as well as you can witness deers, peregrine falcons and Merlins on your way. You might have to walk a little bit to reach the place. Parking close to the south Lough and walking to the attraction would be the best bet. There are other vantage points with spectacular views of lakes and green countryside.
7. Bray Head
This is another scenic attraction where you have stunning views at a height of the 241-metre hill. This is also a part of the Wicklow mountains but on the Southern side of the town. It is a calorie-burning climb, but it is worth every bit of it. After the ascent, once you are at the peak you will be awestruck to get the views of Bray, Dublin Bay and Inland mountains from up top.
You can also find a stone cross from the 1950s. This would be a perfect place for a couple, with all the aspects of a honeymoon vacation.
Can't wait to plan your next Ireland vacation with us? Want to Customize your vacation plan according to your needs? We at Pickyourtrail help travellers like you with customizable itineraries for all your dream destinations. Check out the guides page for a few more info about the destination and get your queries clarified.
Note: The images that are being published here are the author's choice, and the organisation takes no responsibility for their usability.