Looking for a lovely Sharjah beach experience? Well, you definitely need to read this article. This article is all about the stunning Khorfakkan Beach in the United Arab Emirates. This beach is located on the east coast of the UAE along the Gulf of Oman. This refreshing beach welcomes you with its thriving coral reef, white sands, and crystal clear waters. Also, this 3 km crescent-shaped beach offers some fun water activities for both the locals and tourists. Bored with your routine life? Looking for a break? Well, a visit to Khorfakkan Beach is all you need to do to restart your life with happiness. Have a read and find out everything you need to know about Khorfakkan Beach. It's beach time folks!
Also Read: Sharjah Desert Park, a hidden gem in the deserts of UAE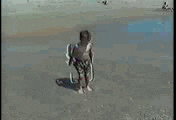 Also Read: Top Attractions You Can't Afford To Miss In Sharjah
Things to do in Khorfakkan Beach
From diving to water sports, you can find plenty of things to do in Khorfakkan beach. You can also rent a small boat and reach the nearby islands for a unique snorkelling and diving experience. In addition, make sure you pre-book the boat to avoid last-minute hassles. And yes, lets quickly look into details regarding some of the best things to do in Khorfakkan Beach.
Have a thrilling Parasailing experience
Spend some time in the playground
Spend some quality time with your loved ones
1. Have a thrilling Parasailing experience
Parasailing is one of the most enjoyable things to do in Khorfakkan Beach. Choose to parasail and have a lifetime experience here. In addition, the duration of parasailing is about 10 minutes and you will be provided with a life jacket. Parasailing is available from Sunday to Thursday from 9:00 AM – 7:00 PM and is available from 9:00 AM – 4:00 PM on Fridays and Saturdays.
Also Read: 10 Day Trips From Abu Dhabi: Best of UAE
2. Spend some time in the playground
If you are travelling to Khorfakkan Beach with kids, you should have a look at the playground. The grounds are beautifully surrounded by palm trees and you will find many little Ronaldos and Messis who are trying to prove their skills. So, yes your kids will surely enjoy this beach.
3. Spend some quality time with your loved ones
Not interested in water sports or fun activities? Well, you can always choose to sit back with your better half and spend some quality time here. Meanwhile, you can admire the beauty of nature and also click some Instagram worthy pictures with your better half.
Famous spots for diving and snorkelling near Khorfakkan beach
Dibba Island
Shark Island
Car Cemetery
1. Dibba Island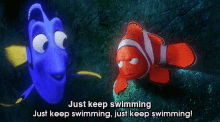 Just keep swimming! Exactly, you got it! That's what you need to do to explore the stunning marine life in Dibba Island. Dibba Island is a complete paradise for divers and snorkelers. The shallow waters are home to the jawfish, clownfish, batfish and sea turtles. Explore the marine life and get a chance to see these beautiful creatures!
2. Shark Island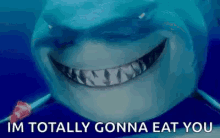 😨😨 Okay, relax! This is not gonna happen in Shark Island! 😅 There are zero shark attacks till now in Sharks Island. So, you can definitely try snorkelling here. However, you will be able to see blacktip reef sharks on the eastern end of the island. Not to worry, you are always on a safe distance from the sharks. In addition, this is a great place for divers. You will find a rich variety of marine life here. Also, the seabed is visible and the rock formations are home to rays and moray eels.
3. Car Cemetery
Car cemetery is an underwater graveyard for cars. More than 200 wrecked cars, trucks and automobile parts are lying down on the sea bed covered by algae. Make sure you visit the Car Cemetery and explore this underground graveyard. Are you experienced in diving and snorkelling? Looking for some serious adventures? Make sure you visit the Car Cemetery. You will be stunned to see these wrecked structures.
Khorfakkan Beach in Sharjah is more than what we expected, right? This beach has something special for everyone. Pack your bags and find out what special does it hold for you. Check on the super cool Dubai tour packages at Pickyourtrail and quickly start planning your vacation with us. It's time to fly with Pickyourtrail!!🤩  ✈️
Note: The images that are being published here are the author's choice, and the organisation takes no responsibility for their usability.