The Maldives and Sri Lanka are two well-known Asian tropical places on the planet and attract plenty of tourists. Both of these nations are encircled by water, and have a striking natural beauty that is hard to deny. These two gems have their own unique culture, wonderful environment, and way of life, but despite these differences, many things about both places are alike. Both of these make for the perfect tropical retreat, so, without waiting, visit one of these paradises to get away from your regular life.
Let's compare Sri Lanka and the Maldives to make it simpler for you and discover how they differ. Select the ideal holiday destination with your loved ones by booking Maldives package, and enjoy the ideal getaway.
Best Time To Visit Maldives Vs Sri Lanka
Best Time To Visit The Maldives: The best time to visit the Maldives is from November to April, when the weather is mild and dry. Year-round average high temperatures range from 29 to 31 degrees Celsius, with average lows rarely dropping below 24 degrees. The driest months in the nation are January to April, when there is minimal rain and little humidity, making this the busiest travel period. Although it's warm from May to December, there's a chance of storms and occasional showers of rain. If you want to visit the Maldives on a tight budget, schedule your vacation during off-peak times when hotel and airfare costs are lower.
Best Time To Visit Sri Lanka: Although Sri Lanka is a year-round vacation destination, it is advised to travel there between the months of December and April if you want to see the Southwest Coast and between May and September if you want to explore the East Coast and hill stations. The warmest months are April and August, whereas the coldest months are December and January. The temperature ranges from 23 to 30 degrees Celsius throughout the year. The winter season brings the greatest number of visitors to Sri Lanka because the weather is dry and cool.
Also read: The Maldives Tourism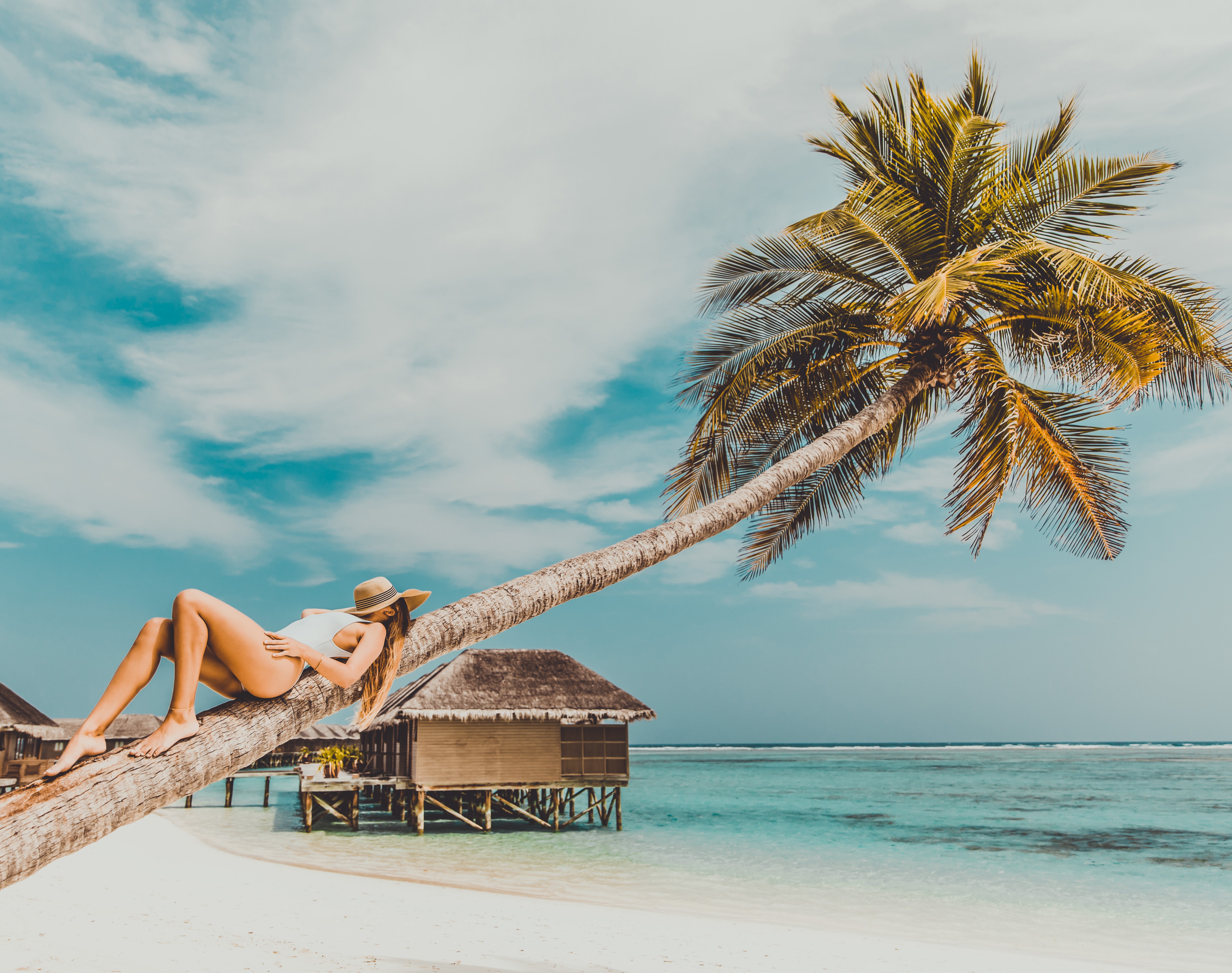 Best Places To Visit Maldives vs Sri Lanka
There are many intriguing places to discover in both Sri Lanka and the Maldives, two beautiful paradises. Let's have a glance at some of Sri Lanka's and the Maldives' most well-liked tourist destinations.
Top Places To Visit in the Maldives
The Maldives is well recognised for its immaculate beaches, exciting water sports, luxurious resorts, and picturesque views. Have a stunning Maldives vacation by looking at its top attractions.
Male city: The nation's capital, Male, is a must-visit destination. It features famous wonders, top-notch dining options, bustling markets, and several more tourist attractions. Explore the lively capital of Male after arriving in the Maldives for a fantastic start to your trip. The Hukuru Miskiiy (Old Friday Mosque), Artificial Beach, Sinamalé Bridge, Tsunami Monument, among many more astounding sights, can be found in this city.
Sun Island: Visit the stunning Sun Island in the South Ari Atoll if you want to enjoy glistening beaches, clean air, and lush green surroundings. This place is home to everything you are looking for in a relaxing holiday. This location is ideal not only for honeymooners and couples but also for families and groups of friends looking for harmony, joy, and serenity.
Vaadhoo Island: The iconic Vaadhoo Island, nestled in Raa Atoll, is another well-liked tourist destination in the Maldives. The stunning Sea of Stars makes it one of the most well-known atolls in the entire globe. Additionally, this location has some of the most exquisite beach resorts, a flourishing marine life, and a wide variety of entertaining activities.
Also read: Top Private Islands to Stay in Maldives for your Honeymoon Holiday
Maldives Packages Starting @ ₹78,000
Top Places To Visit in Sri Lanka
Sri Lanka is a special destination with a wide variety of places and attractions to discover. Here is a short list of top places to visit and have a perfect Sri Lanka holiday.
Sigiriya: Sigiriya is among the best examples that demonstrate Sri Lanka's abundance of natural beauty. A notable feature of Sigiriya is a sizable rock formation that dominates the lush forest surroundings. Numerous tourists, especially adventurers and historians, love to visit this exemplary UNESCO World Heritage Site. On your Sri Lanka vacation package, make sure to visit this awesome site.
The Dambulla Cave Temple: Visit the Dambulla Cave Temple if you're interested in discovering more about the fascinating culture and history of this amazing country. With artwork and statues that date to the 12th century, it is one of Sri Lanka's biggest and oldest temples. It is a sacred Buddhist site that is still active and is also listed on the UNESCO World Heritage List.
Arugam Bay: Looking for breathtaking coastlines, picturesque landscapes, or thrilling water sports? Visit the 1600 km long Arugam Bay to experience the thrill of a variety of exhilarating water activities while admiring the tall coconut trees, white sand beaches, and turquoise waters. As soon as you set eyes on this place, you'll fall in love.
Also Check: Sri Lanka honeymoon packages
Ideal Duration for the Maldives Vs Sri Lanka
The Maldives: Four to six days are great for exploring the Maldives. The Maldives is the ideal location for a short trip and provides the best experiences. You can plan a long journey to this tropical getaway if you have some unique plans, like to partake in activities such as deep-sea fishing, island hopping, scuba diving, and more.
Sri Lanka: Planning a trip to Sri Lanka for five to seven days will be great. The country is full of amazing scenery and wonders that may be properly explored during this time.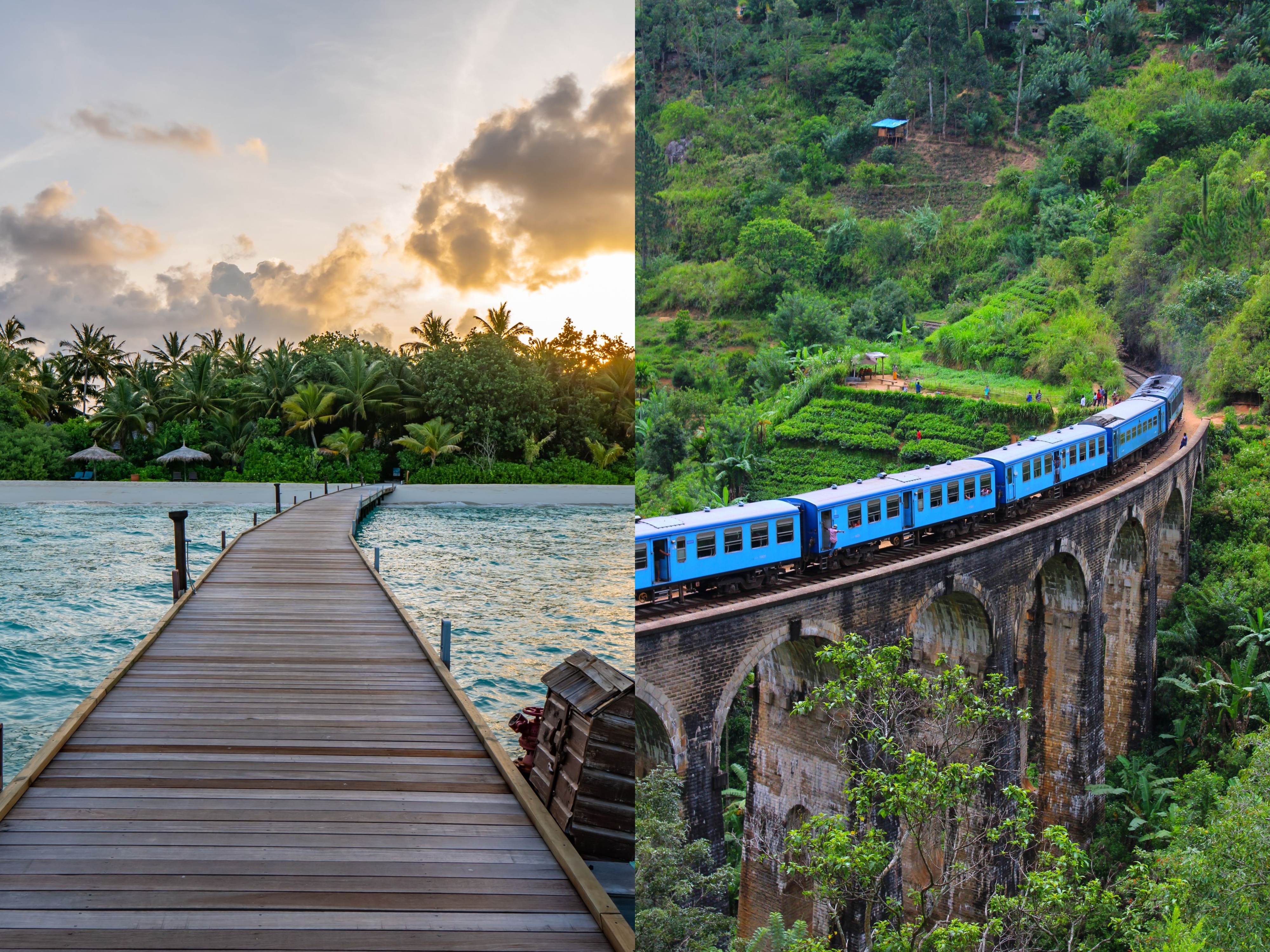 Budget for the Maldives Vs Sri Lanka
The Maldives: The amount you spend each day in the Maldives might range from INR 4,500 to as much as you like. You can use our travel advisors' assistance and make your trip arrangements appropriately. Everything can be handled in accordance with your preferences, whether you want a luxurious package or one that is budget-friendly.
Sri Lanka: For meals, lodging, and transportation each day in Sri Lanka, plan on spending around INR 3500 per person. Speak to our travel experts for some fantastic bargains.
Also read: Maldives Vs Andaman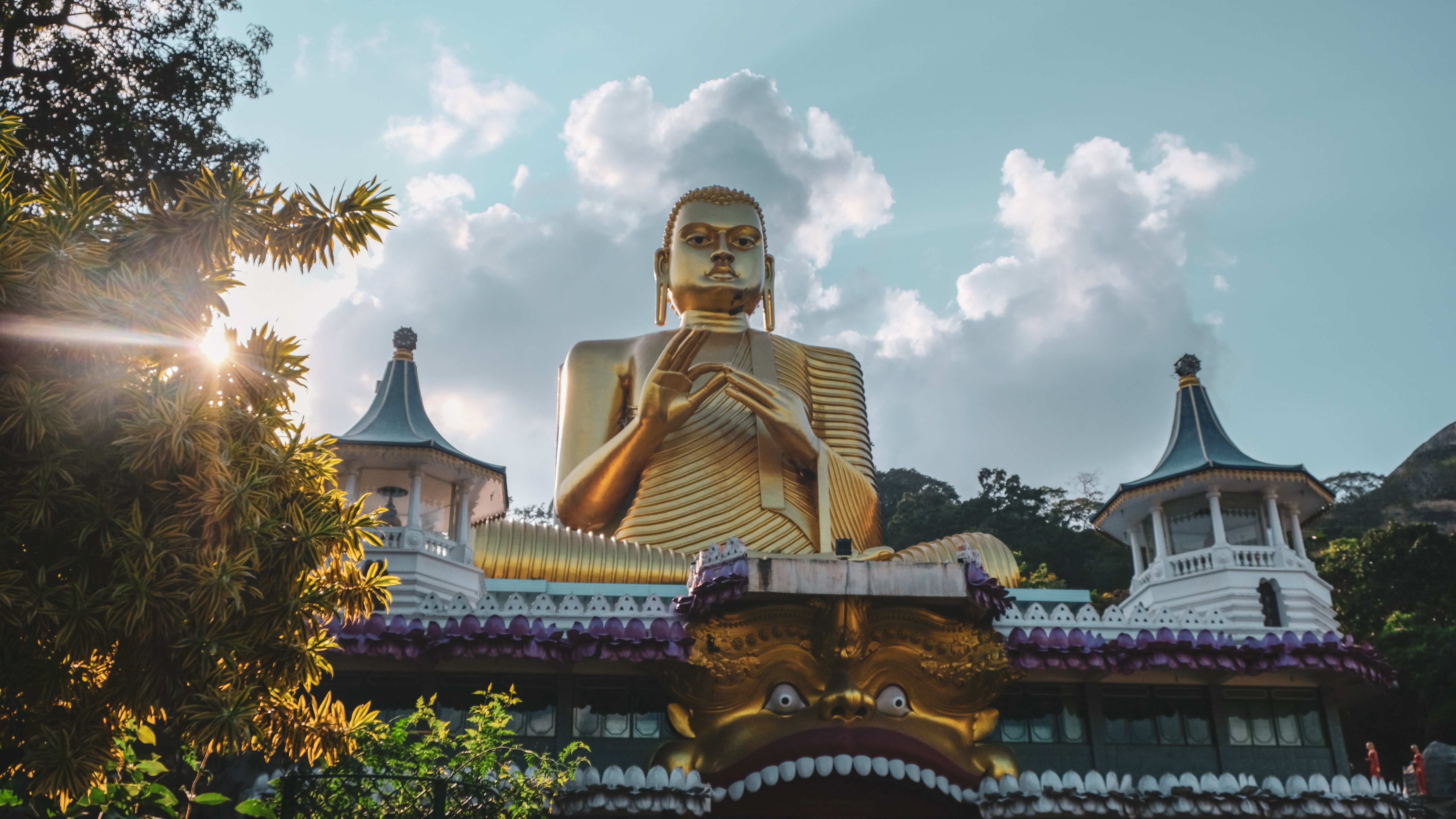 Visa for the Maldives Vs Sri Lanka
The Maldives: Indian tourists visiting the Maldives can obtain a visa on arrival. You will require a passport, return tickets, a bank statement to verify that you have enough money, and some more documentation. A visiting visa is properly issued after arrival and is valid for 30 days. For the most updated information on visas, visitors should visit the Department of Immigration of the Republic of the Maldives nearby in your city.
Sri Lanka: Before travelling to Sri Lanka, you must apply for a 30-day visa. You must complete the application process while paying for your e-Visa using a debit or credit card. Once it has been accepted, you can print the confirmation of your visa.
Also read: Maldives Visa for Indians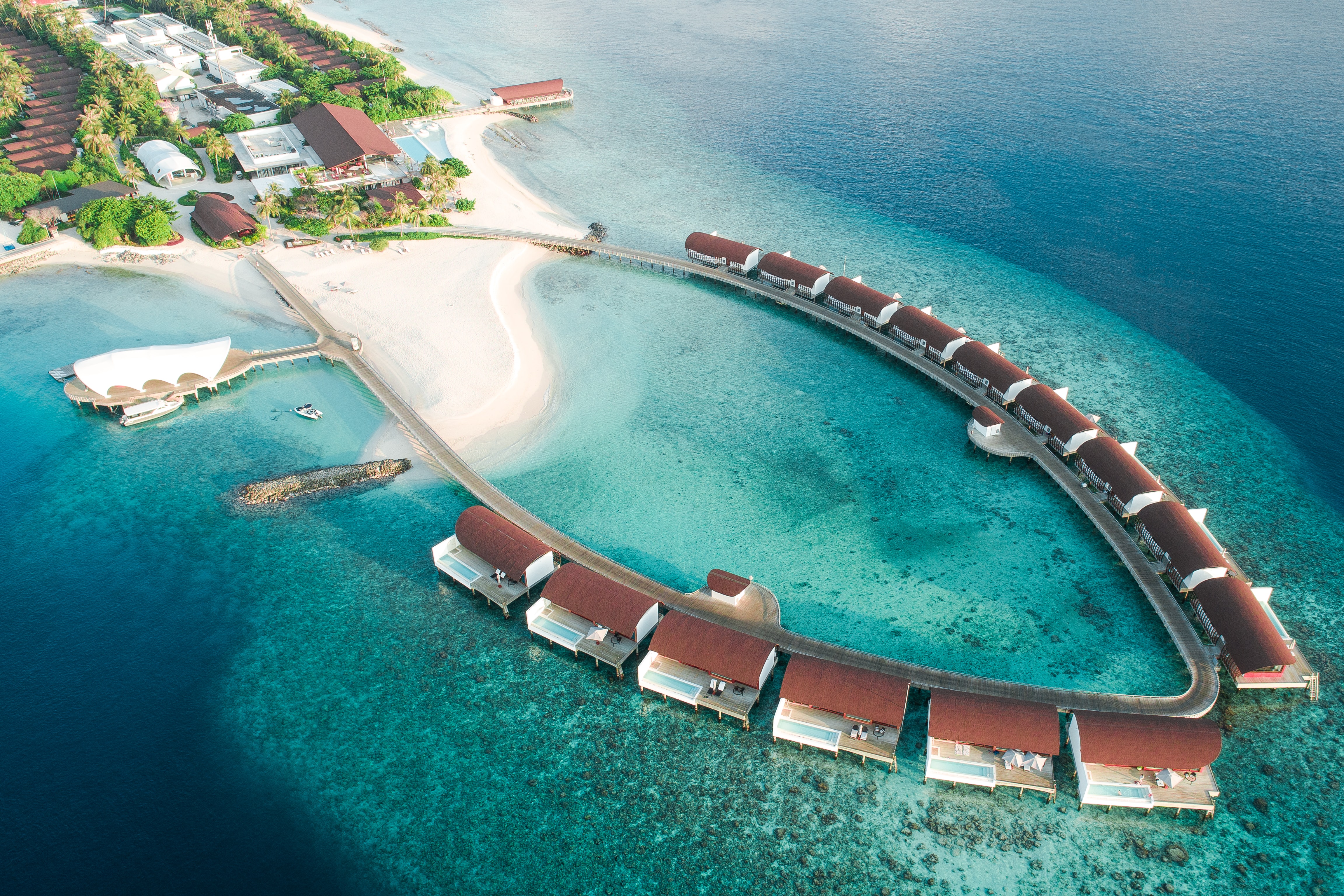 Why not visit both places, since they are each distinctive in their own ways? Grab the chance to fully explore both locations, as each of them is known for its elegance and charm. Visit Pickyourtrail to look into the Maldives tour packages, or search for Sri Lanka tour packages. You can also customise your itinerary and take a trip according to your preferences. Don't waste your time and start packing your bags!
Also Read:
Note: The images that are being published here are the author's choice, and the organisation takes no responsibility for their usability.