Remember these faces people make when they see babies boarding the plane?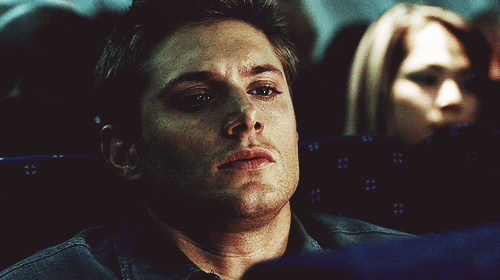 The struggle is real. As cute and adorable as toddlers are, they can also be irrational at the most inappropriate of times. They don't care whether you're flying or you haven't slept since Adam was a boy (But how cute?!). It may seem like refraining from travelling until they grow up (to be less difficult) is the only option. Or is it?
Erica Weber is a big-time globetrotter who has visited almost 70 countries, 38 of which she nailed with her super-cute baby Rae Weber on her back. When asked how she does it with so much ease, she says,
"We have family and friends who live all over the world, so travel was just going to be a part of our lives. Even when I and Christopher wanted to expand the family, giving up travelling was not an option." Erica adds, "Plus she makes such cute little carry-on!"
Here's a compilation of the ultimate tips Erica follows while flying with her toddler:
Pack the super parent way!
Expect all kinds of mess to happen. There's no room for minimalistic packing when travelling with a toddler. Pack in excess.
As many diapers as the duration of your flight. And more, in case there is a delay.
Tissues, cotton wipe clothes
Sippy water bottles and cups
Rattle toys to keep the baby's attention
Waterproof plastic bags to keep used tissues and diapers
One extra set of clothes in your carry-on luggage
Collapsible baby strollers
Make sure you collect contact numbers of two different doctors before boarding.
A baby sling or front carrier to help carry your baby while boarding the flight
A car seat that is FAA approved(Discussed in detail below)
Before you book, check the rules of the airlines you're flying with
Did you know? Different airlines have different policies when it comes to installing a car seat, what carry-ons are allowed and even breastfeeding and boarding procedures. Jot down the important points and make sure to clear those up by researching/getting in touch with the airlines.
Choose the right time of the day to fly
It's advisable to fly during the baby's nap time so that the baby will stay asleep throughout the journey. But you need to be extra careful about not causing the baby any discomfort as they tend to get cranky if they lose sleep.
Get in touch with the toddler's doctor for a basic health checkup
It's absolutely necessary to make sure the toddler doesn't fall ill when the departure date is approaching. And it's better to check basic conditions like temperature, ear infection and rashes before the journey starts. Also, get a prescribed medical kit to treat minor infections and injuries on the flight.
It's up to you whether the best place for the toddler is your lap or a car seat. There are no rules!
It's not mandatory to use a car seat on your flight but it's a more secure way to flying with a toddler. Consult people about how heavy a car seat should you buy in accordance with your baby's weight, and check if the seat is FAA approved and have a label on it that says "This restraint is certified for use in motor vehicles and aircraft". Read thoroughly on how to install it in such a way that's comfortable and safe for your toddler. Still not sure? Ask people for help.
Ear pressure discomfort can be a real headache. Learn how to treat them.
Pack a lot of healthy snacks for the toddler to periodically chew on during the flight. Chewing and swallowing help shift the pressure from their eardrum and eases the discomfort. Pacifiers also work, in case you haven't started feeding your toddler solid food. Don't panic if the baby starts crying, it eases the pressure too, to some extent.
Front seats are way more advantageous!
A front seat is way more advantageous than a back seat—less turbulence, no engine noise and faster exit as soon as the plane lands. It also eliminates the disturbance caused by passengers walking to and fro to use the restroom.
There's absolutely no need to put your travel life on hold till your baby grows up. Travelling to different places in earlier ages only helps your toddler grow resistant to different conditions and habits. Ready to fly off? Make the experience hassle-free with Pickyourtrail!
Image credits: Erica Weber.official
Note: The images that are being published here are the author's choice, and the organisation takes no responsibility for their usability.