Once Rose from Titanic said, "Everybody called it the ship of dreams, and it was. It really was!" When are you going to sail across your dreams? Once the sun shows up, treasure some time for yourself to embark into the sea in the scent of luxury and pleasure. The most exciting part of a top-rated cruise vacation is that you can visit multiple destinations in one single trip. From sweeping the ocean views to taking selfies with the setting sun, the cruise ensures boundless happiness and a lifetime full of memories.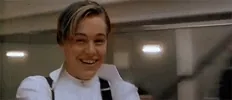 Are you tired of searching for a perfect top-rated cruise to spend your amazing vacation at? In this article, let's sail across the oceans in different ships virtually and turn your dream into reality. If you have been dreaming to travel around the world in a graceful cruise, take a look at these top 5 cruises in the world. These sailing happiness not only offers you all kinds of entertainment in one stop but also ensures the best vacation encompassed with all the luxuries and comfort. 
Top-Rated Cruises To Enjoy A Perfect Vacation
1. Disney Dream
The Disney Dream cruise boasts the pride of Winning the Cruisers' Choice Awards for the best overall ship in the large category. It is considered as the crown of Disney Cruise Line. Out of all the cruise line ups of the Disney cruises, which includes the Disney Wonder, Disney Magic and Disney Fantasy, the Disney Dream cruise stands out and has set its bar always on the top.
Constructed with a length of 340 metres, the ship combines the efforts of 1450 crew members put in their utmost efforts to craft a beautiful journey for every single visitor. Though it is nearly impossible to make time to visit every part of the globe, one can experience all possible entertainments in this single pot of happiness. Be sure to experience the floating heaven on earth.
Why Disney Dream? The cruise offers unimaginable world-class services, extraordinary clusters of entertainment and the best offshore excursions.
Capacity: Disney Dream can hold up to 2,500 passengers at a time.
What's recommended? One can opt for the 5-night Bahamian Cruise to take in the best cruise experience.
Route: Port Canaveral, Florida to Disney Castaway Cay to Nassau, the Bahamas to Disney, Castaway Cay to Port Canaveral
Price: USD 2975 on a double-sharing basis including all taxes.
Inclusions: Your ticket gets you accommodation, applicable taxes, port fees, meals, refreshment, Disney Character Meet & Greets, live entertainment and Disney movie classics.
Exclusions: You can experience port adventures, additional excursions, spa & salon services, babysitting, onboard photography service, phone calls, video games, alcoholic beverages, and adults-only dining venues at an additional cost.
Also Read: 4 best places around the world to go on a cruise trip
2. Celebrity Reflection
Celebrity Cruises, one of the top-rated cruise company aims at providing memorable vacations to their guests from around the world. Their extravagant cruise ships head to the most exotic destinations in the world. Of all the cruises of this company, the Celebrity Reflection cruise offers the best exploration of the Mediterranean.
The ship stretches up to 1047 feet. Sailing majestically as a definition of luxury travel, this cruise is nothing less than a magic. The ship also underwent some makeover and renovation post which, the glow of the ship has increased like crazy. With all amenities like the new Lawn Club Grill, Canyon Ranch Spa Club, an extended deck, and an additional of 72 rooms, your top-rated cruise vacation will definitely be a hit with Celebrity Reflection.
Why Celebrity Reflection? It has one of the best cabins amongst all the other ships
Capacity: The cruise can hold up to 3046 passengers
What's Recommended? You can choose the 11-night Best Of Western Mediterranean for the best experience.
Route: Rome to La Spezia, followed by Nice, Barcelona, Gibraltar, Malaga, Cartagena and Ibiza.
Price: USD 1,899 per pax including additional taxes.
Inclusions: You can experience shore excursions, celebrity city stay, beverages, meals, casinos, professional photography, internet access, and shopping promenades with your ticket.
Also Read: Top 8 Cruises from Dubai to explore the world
3. Viking Star
Viking Star cruise is engineered with care and the best Scandinavian design. It is the first of its kind amongst all the sister ships of Viking Ocean Cruises. It comprises a passenger and crew ratio of 2:1. The boundless personalized and destination-oriented experience that the cruise offers is something unique and spectacular about Viking Star.
The clever architecture and sheer elegance that is reflected in the rooms and suites are the best parts of the cruise. Since the ship carries less number of passengers, you can experience a private top-rated cruise vacation with a sense of intimacy. 
Why Viking Star? It is renowned to be the best cruise ship for the first-time cruisers
Capacity: The cruise can hold up to 930 passengers at a time.
What's recommended? To experience the best cruise getaway, 15-day Viking Homelands is the appropriate choice.
Route: Stockholm to Helsinki followed by St. Petersburg, Tallinn, Cruise The Baltic, Gdansk, Berlin, Copenhagen,Aalborg, Stavanger, Eidfjord and Bergen
Price: USD 5,499 per pax inclusive of tax.
Inclusions: With your pass, you will get accommodation, guided tours, shore excursions, destination performances, TED Talks, classical music performances, meals, open-air walking track & sports deck, 24-hour Guest Services, refreshment and library corners.
Also Read: Cruise across the Top Greek Islands
4. Royal Caribbean Harmony of the Seas
Get into the massive and gigantic ships of the Royal Caribbean International, the Harmony of the Seas. This giant will turn your experience around and make it hard for you to bid goodbye to the cruise. You will not be bored even for a second in this party paradise.
Fall in love all over again with the 362-metre cruise that offers more than 250 ports to embark on the journey of a lifetime. Pack your bags to explore the extremes of the world in the tallest 10-story slide at the sea.
Why Royal Caribean? It is a family-friendly cruise that master the art of providing quality top-rated cruise vacations. 
Capacity: It can hold up to 5,479 passengers at one go.
What's recommended? Choose a 7-night Eastern Caribbean Holiday Cruise and enjoy to the fullest
Route: Fort Lauderdale, Florida to Philipsburg, St. Maarten to San Juan, Puerto Rico to Labadee, Haiti to Fort Lauderdale, Florida.
Price: USD 1,426 per pax excluding tax.
Inclusions: Your pass includes accommodation, shore excursions, meals, entertainment, fitness centre, activities for kids and youth.
Also Read: Cruises from Turkey
5. Norwegian Epic
Experience a whole new concept of freestyle cruising with unique construction, excursions and world-class entertainment in Norwegian Epic. The main attraction of this cruise is the Ice Bar and 20 different bars with exotic dining options. A dreamy and relaxed top-rated cruise vacation while inhaling the Atlantic chilled breeze is waiting for you!
Why Norwegian Epic? Norwegian Epic is one of the best cruise ships in terms of offering on-the-board entertainment
Capacity: It can hold up to 4,100 passengers at a time.
What's recommended? 15-Day Transatlantic from Orlando (Port Canaveral)
Route: Orlando, Port Canaveral to Royal Naval Dockyard, Bermuda to Funchal, Madeira to Seville, Spain to Gibraltar, the UK to Granada to Barcelona
Price: USD 649 per pax on double sharing basis.
Inclusions: With your ticket, you can enjoy the accommodation, shore excursions, meals, speciality dining, bars & lounges, entertainment, activities like Aqua Park, the Epic Plunge, Mandara Spa, and more.
Also Read: 3 Characteristics of Komodo Cruises
Want to go on a splendid top-rated cruise vacation? Embark on a journey around the world in the best possible way with one of these classic cruises and sea-s the day. Living life king size is not a dream any more. It's your birthright! Head to the Pickyourtrail website and start planning your top-rated cruise vacation right away. Also, check out the various packages to travel all around the world.