Being a small country Singapore still offers plenty of experiences to its travellers, making it one of the most sought after holiday destinations in the Southeast Asian Market. Singapore is an amalgamation of a cosmopolitan lifestyle, theme parks, light-hearted safaris, music concerts and live shows, and even food and shopping. But being an island in itself, it offers amazing water activities experiences as well. Let's have a look at the top 10 water sports in Singapore you should try on your next trip.
Top Thrilling Water sports in Singapore
Kayaking
Kayaking can be tried by people belonging to different age groups. There are no strong water currents and steep slope streams, making it safe.
In Singapore's serene and calm waters, Kayaking can be one of the best water sports for families with people of different age groups.
Pulau Ubin, Ola Beach House, Macritchie Reservoir, Paris Ris park are few regions to try kayaking in Singapore.
Cost: The cost varies from 65$ to 95$ depending upon the park you choose.
Jet Skiing
If you are an adrenaline junkie and ever dreamed of spinning in the water in high powered vehicles, Singapore is the place you should be in. You can rent the jet ski for an hour or three depending on your convenience and the time available at hand. You will also be provided with a seafood meal and photo memento depending on the package you choose.
Singapore has a couple of places in Sentosa island where one can try jet skiing, JETSKI Safari is one of the popular and preferred operators.
Cost: It costs 500$ to rent a jet ski for three hours along with a complimentary meal.
WakeBoarding
Wakeboarding is similar to surfing. In surfing, you have to maneuver your surfboard using the flow of water and intensity of water tides, but in Wakeboarding, you will be powered by high-speed motorboats. Watersports center in Singapore caters wakeboarding to all levels of adrenaline junkies from beginners to experts.
Cost: Packages start from 3000 INR
Flyboarding
Want to hover over Sentosa beaches and try some flips mid-air? Grab a ride and head over to Ola beach Club in Sentosa island and experience Flyboarding. Enjoy the amazing views of the Sentosa island while you are propelled over the surface of the water by Hydroflighting devices. this adrenaline-pumping sport happens in the presence of certified instructors, so if you are a first-timer your only obligation is to enjoy the sport without worrying about the safety.
Pedal Boating
Pedal boating is one of the few activities which is comfortable for people belonging to all age brackets. You can enjoy a calm ride on the lake or enjoy a sunset with your family or loved ones while you pedal through the calm waters. They are multiple operators offering this sport across Sentosa island.
Cost: Packages start from 600 INR per person per hour.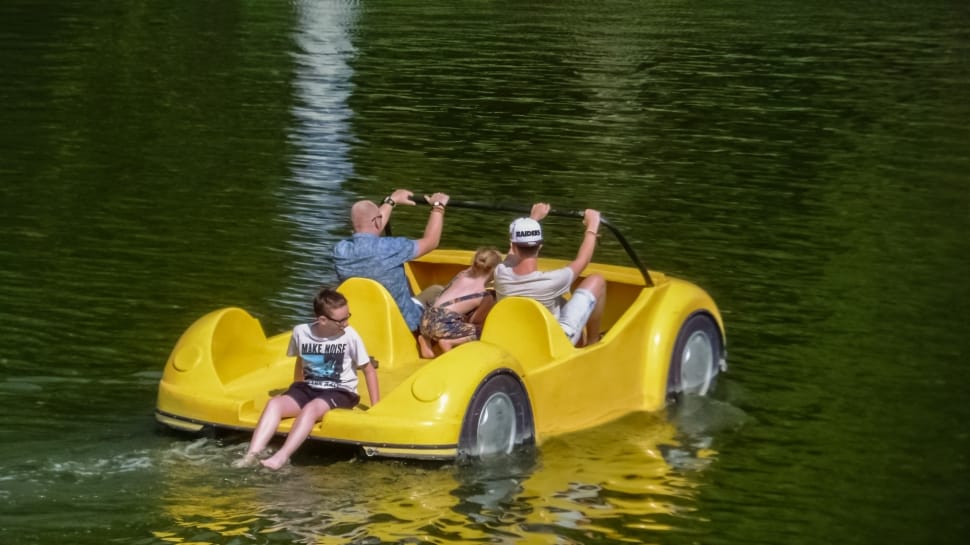 Sailing
Want to be a bit ostentatious by showing off your sailing skills with Marina Bay Sands in the backdrop? Then head out to the central business district located in the heart of the city. This activity is for people who have prior experience of sailing. If you do, then you try your hands at SB20 and Swedish Match 40, SB20 is used for racing purpose while SM40 is open for public.
Surfing in Sentosa
If you are a beginner and scared of surfing in the open sea, then wave house Sentosa is a good place to sharpen your surfing skills in a controlled environment. If you are an expert, then worry not, you can go for a flow barrel where the speed of waves crosses over 48km/hr giving you the feel of surfing over high tide waves.
Cost: The cost of packages varies as per the difficulty level. Packages start at 2400 INR per hour.
Dragon Boating
A Dragon boating is a human powdered high-level coordination game among players to make their way through the waters. Singapore Dragon Boat Association is one of the best places to get hands-on experience of the sport, you are also given basic training on paddling and team coordination. A must-try activity when you go in a large group as everyone will be engaged and can enjoy the sport at the same time.
Paddle boarding
Not an adrenaline-pumping sport, but a good way to relax after an absorbing vacation. This is a sport which you should try during the last few days of your vacation. While you float over soothing waters of Sentosa island, its a good time to reminisce and recollect the experiences of the vacation.
This sport involves paddling and cutting through the calm waters through a longboat while you relax and enjoy the serenity around you. This can be enjoyed by people belonging to all age groups. You can rent a longboat and enjoy this sport at your pace or you can get an experienced instructor who will paddle the boat while you enjoy the gentle ride and soothing breeze. Ola Beach Club near Siloso beach is a good place to try Paddle boarding.
Cost: Packages start from 35$ per person per hour.
WindSurfing
Windsurfing is a high adrenaline-pumping sport that needs a combination of surfing as well as sailing skills and is one of the best water sports in Singapore. Basic sessions and training for windsurfing are given at NSRCC Sea Sports Centre.
Cost: A basic course of Windsurfing starts from 1500 INR for the one-hour session.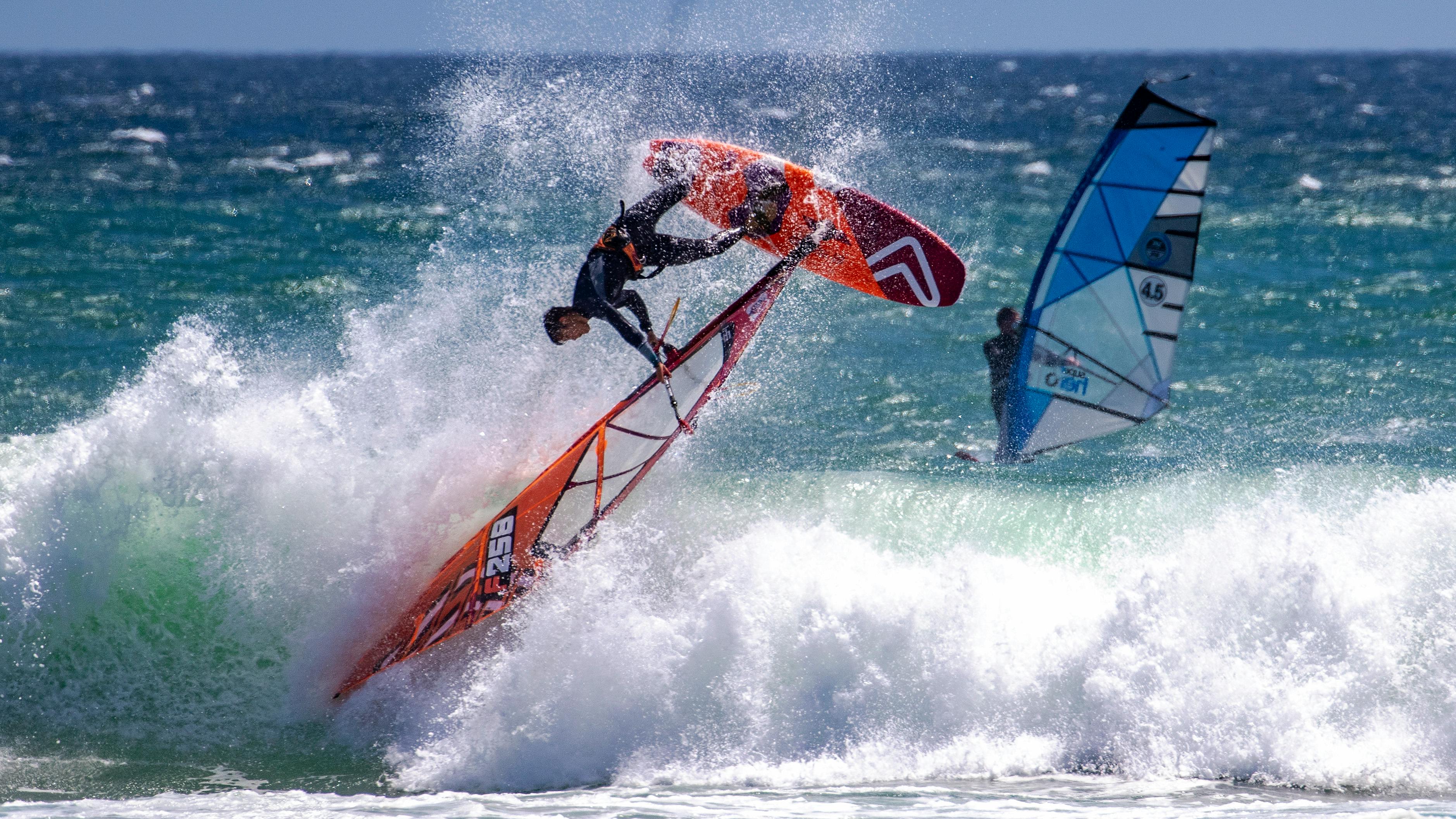 If you find this guide on top watersports in Singapore useful and are already planning for a Singapore vacation then check out Singapore tour packages offered at Pickyourtrail or reach out to us for a hassle-free planning and vacationing.