Sri Lanka is an island country in South Asia which is officially known as the Democratic Socialist Republic of Sri Lanka. It is also one of the best countries, known for the tropical climate, beautiful beaches and incredible food, but did you know that Sri Lanka is the hidden gem to some best water sports? Yes, it is one of the best places to do water sports from just surfing on top of the sea to snorkelling in the deep sea. Sri Lanka will be the pop-up choice for all travellers. Let's spend a few minutes looking at the 10 best water sports in Sri Lanka in this article, which will make Sri Lanka top of your travel bucket list.
10 Best water sports in Sri Lanka
Have a look at the 10 best water sports below and fill your itinerary with these.
Snorkelling
Scuba diving
Kayaking
White water rafting
Canoeing
Jet Ski
Wakeboarding
Windsurfing
Deep-Sea fishing
Seaplane ride
1. Snorkelling
One of the best water sports in Sri Lanka is Snorkelling, swimming near the water surface with the help of a breathing tube called Snorkel, to witness the stunning views of colourful fishes and coral reefs. Pigeon island, Hikkaduwa Beach and Kalpitiya Beach will be the best hotspots to do snorkelling in Sri Lanka.
2. Scuba diving
Scuba diving is an advanced level of snorkelling where you can go deeper into the sea with the help of underwater breathing equipment, to enjoy the ultimate marine universe with the panoramic underwater view for the shipwreck and swim with the fishes. Nilaveli, Unawatuna, Batticaloa and Negombo are the best places for Scuba diving in Sri Lanka.
3. Kayaking
One of the best, safest and thrilling water sports in Sri Lanka is Kayaking. Everyone who visits Sri Lanka will definitely experience Kayaking during their trip. Kayak will be low to the water and by paddling with double paddles, you can go a long way along with beloved one, also you can make it sporty if you are travelling as group of friends or family. No matter what, exploring the scenic view along with the wildlife in the surroundings will be the most enjoyable one.
4. White water rafting
Want to do an adventure filled activity? Then here is your adventure-filled water sport which is White water rafting, in Sri Lanka. An inflatable raft is used to do this outdoor activity along with the navigation of river flow. The thrill and excitement which you will have during the white water rafting is unexplainable that make most travellers do this activity for sure.
5. Canoeing
Canoeing is one of the must-do water sports activities in Sri Lanka. Know why? It is something like a romantic water sport activity while enjoying it with your romantic one on a honeymoon and adventurous experience when it comes to a group of friends. Except for the solo travellers, all other travel itineraries will have Canoeing to create some unforgettable memories by sailing through a wonderful view. Especially Honeymooners going to Sri Lanka will have this in their Itinerary as a must-do activity.
6. Jet Ski
Jet ski is one of the most adventurous water sports in Sri Lanka. Bike rides are always the best, right? Jet Ski is more or less the same but you will ride in the waters. It will be very sporty and thrilling to explore places in Jet Ski and that's the reason most of the youngsters, family, couples and a group of friends will definitely add Jet ski to their Sri Lanka itinerary.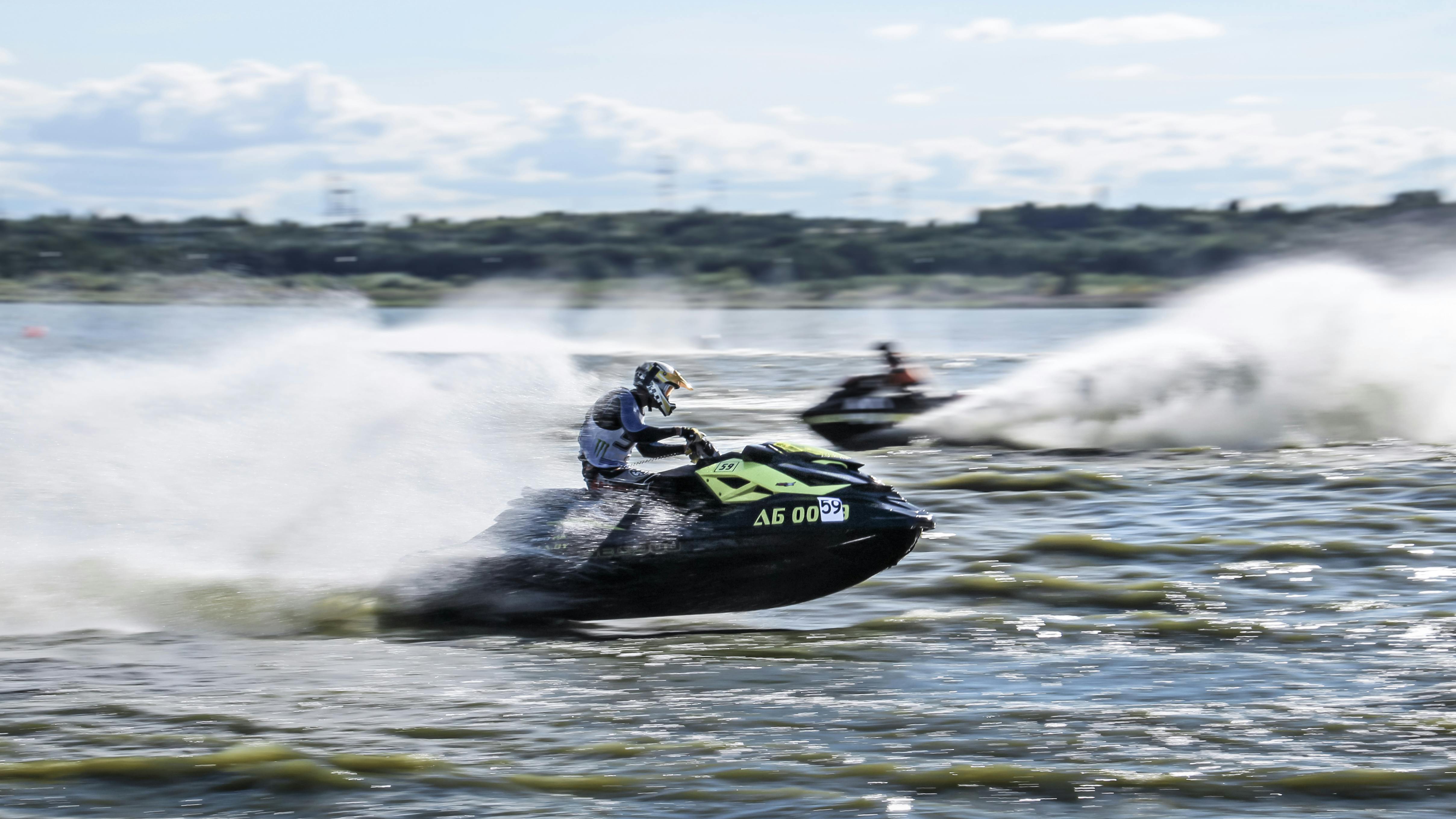 7. Wakeboarding
Wakeboarding – As per its name of the activity will wake your soul up by skipping one of your heartbeats. How will it feel if someone sitting on a bike and drags you all the way on the road? Yes! Wakeboarding does the same thing but in the waters. You will be buckled up with the surfing board and tied with a boat with some medium rope, while the boat moves you will starting surfing all the way through the waters. You can do some show-off moves to make your loved one fall in love once again and you can do some thrilling skies to make it more awesome.
8. Windsurfing
Surfing through the waves is one of the thrilling water sports but Windsurfing is similar to surfing through the wind all over the water with the help of a Surfer board. You will enjoy every moment of you sailing your own surf like a boat. Though we have the opportunity to do windsurfing in Bentota and the east coast, the most preferable hotspot locations for this activity in Sri Lanka are Kalpitiya and Negombo.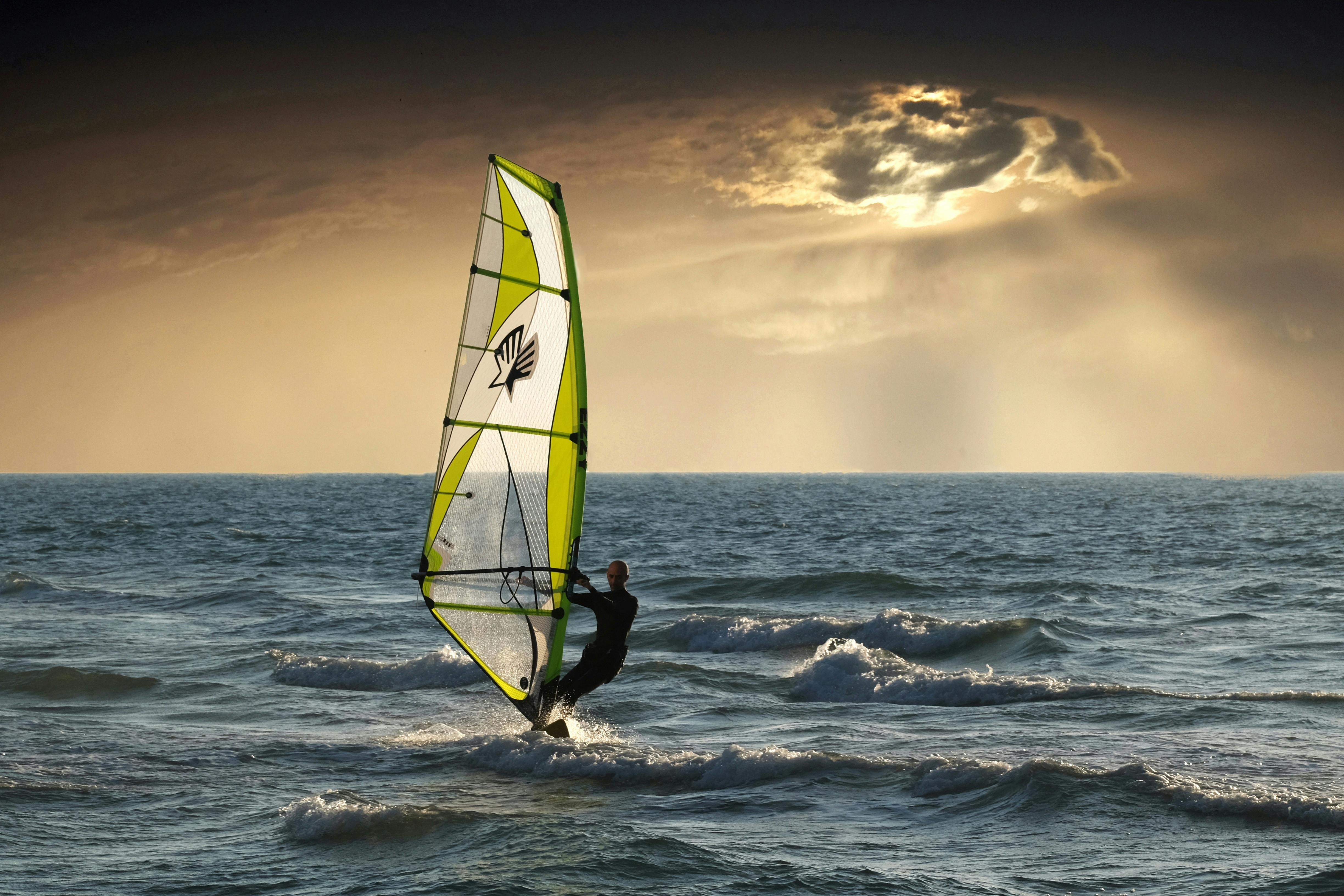 9. Deep-Sea Fishing
Most of us love the hobby of fishing, don't we? We might have done fishing in lakes, ponds or even in rivers but deep-sea fishing is something which will be a more fun-filled experience where you can directly catch fish using the fishing net and other equipment along with the members in your boat. Most of the families with kids and a group of friends will plan out a day for this experience.
10. Seaplane Ride
Well, no words can describe the activity. Flying over the water is something more exciting. A beautiful view from the air over the water will make your day remarkable during your stay in Sri Lanka. This experience is completely different from the plane ride and the taking off and landing in the waters will be more thrilling moments.
Hope you now know the top 10 best water sports in Sri Lanka and how to make your Sri Lanka trip, just amazing. To book your vacation to Sri Lanka, check out the Pickyourtrail website for some amazing Sri Lanka trip packages. In case you need any help in planning your own itinerary, we are here to help you out. Easy, isn't it?
Now, unwrap Sri Lanka with Pickyourtrail!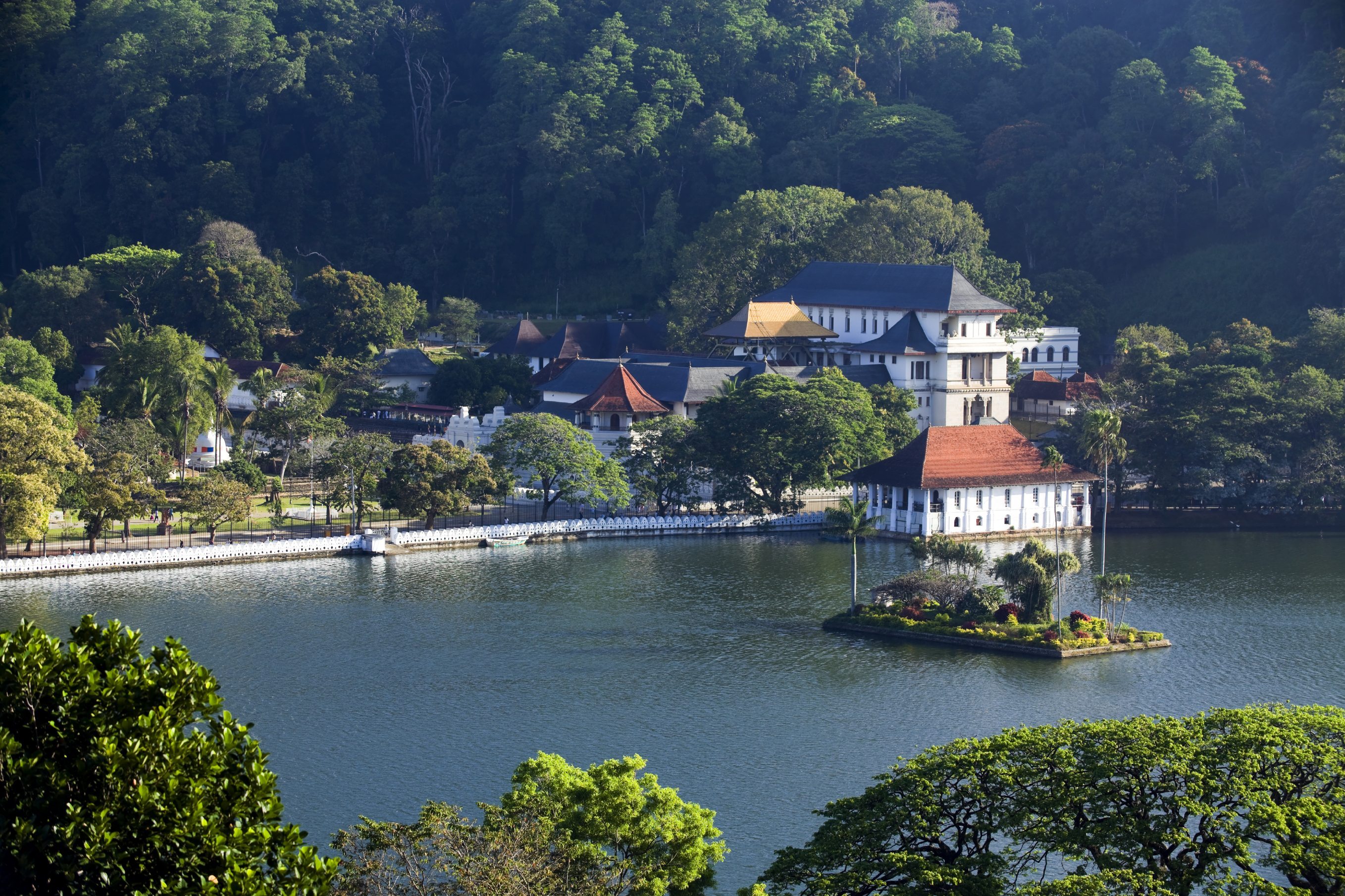 Kandy, Bentota and Colombo Holiday - 4N
Flights excluded
4 star accommodations
4 activities
Shared transfer
₹ 37,343
Starting price/person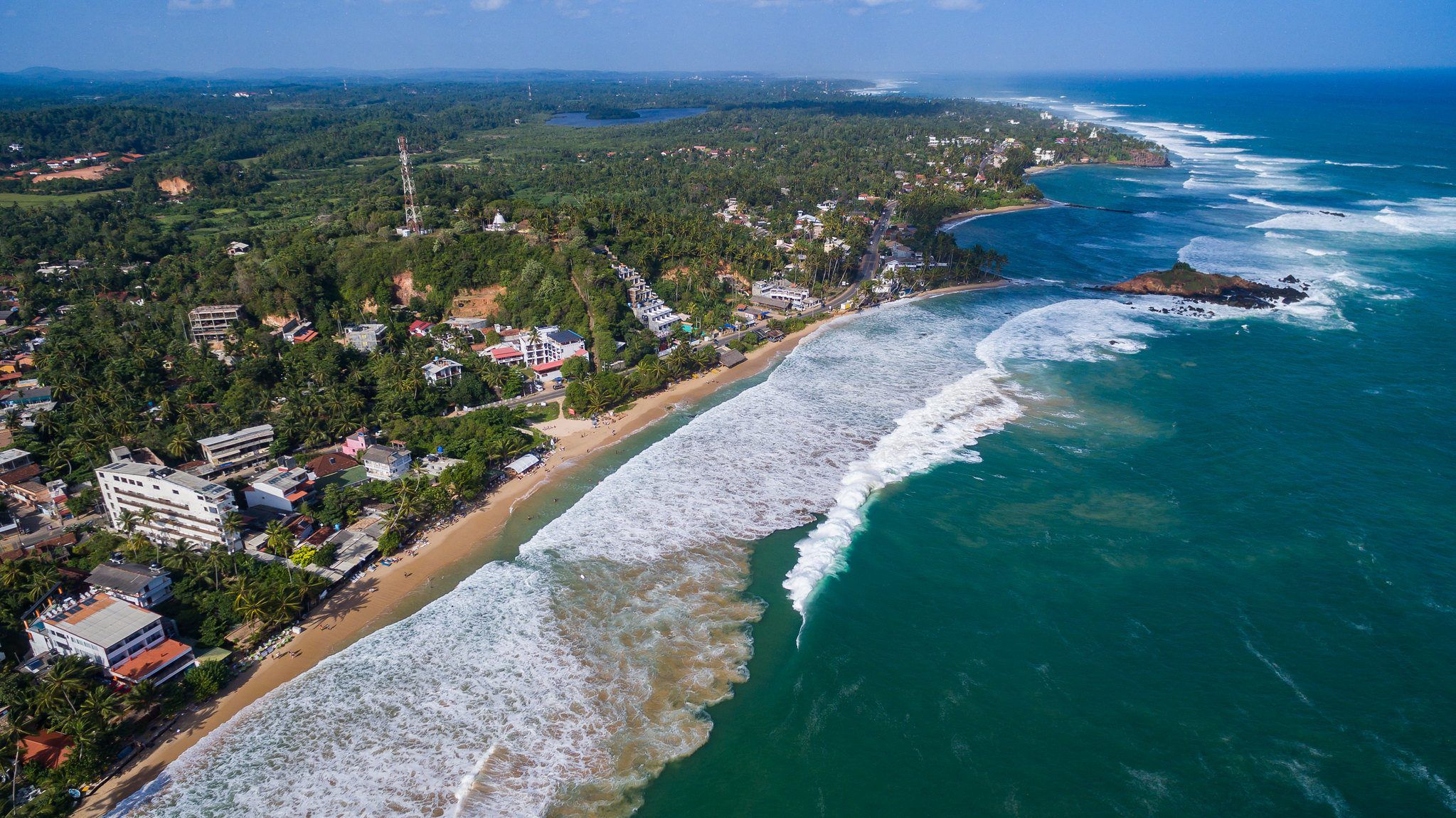 Nuwara Eliya, Bentota and Colombo Tour Package - 4N
Flights excluded
3 star accommodations
4 activities
Shared transfer
₹ 38,490
Starting price/person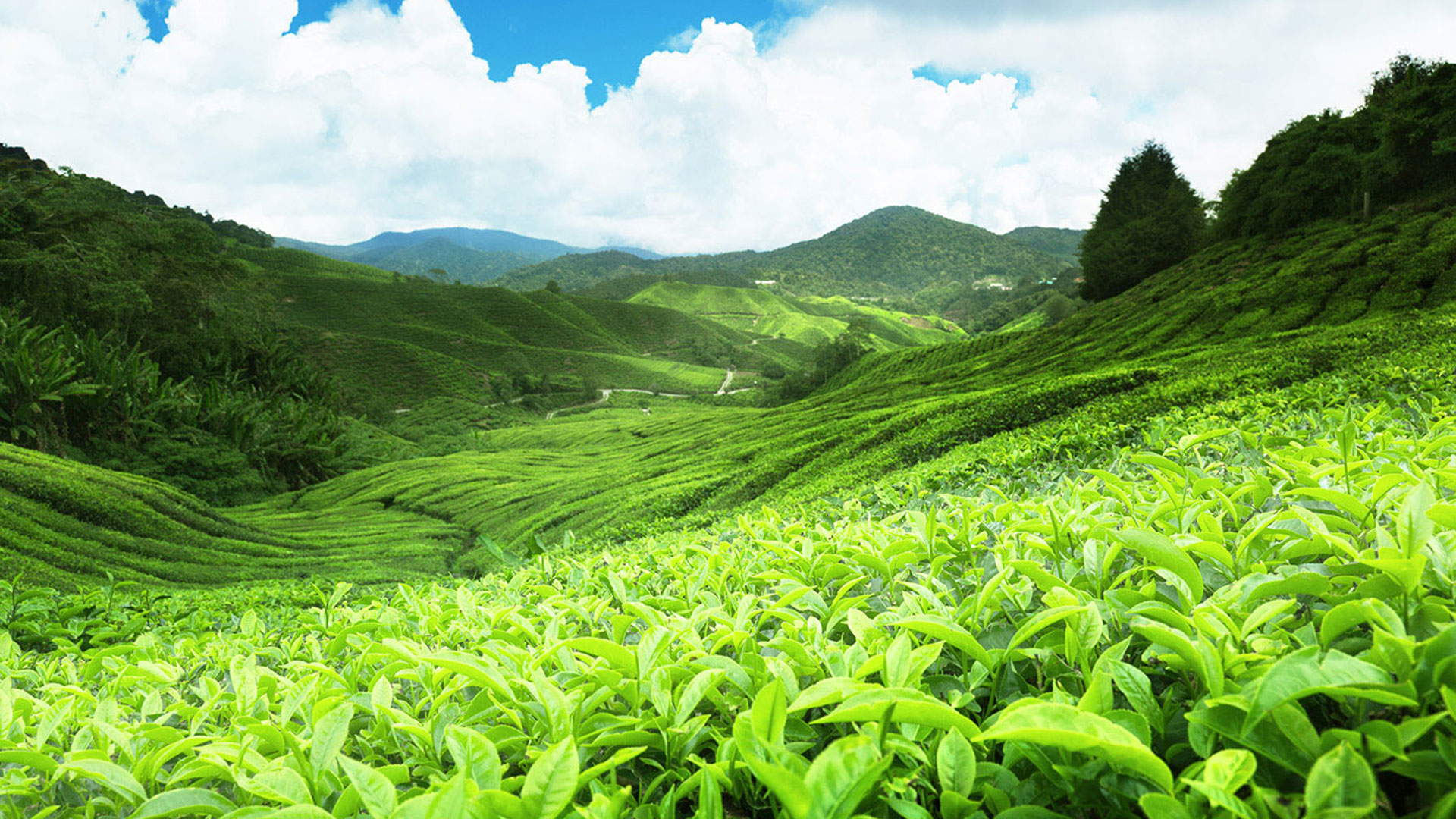 Nuwara Eliya, Bentota and Colombo Tour Package - 5N
Flights excluded
3 star accommodations
4 activities
Shared transfer
₹ 44,046
Starting price/person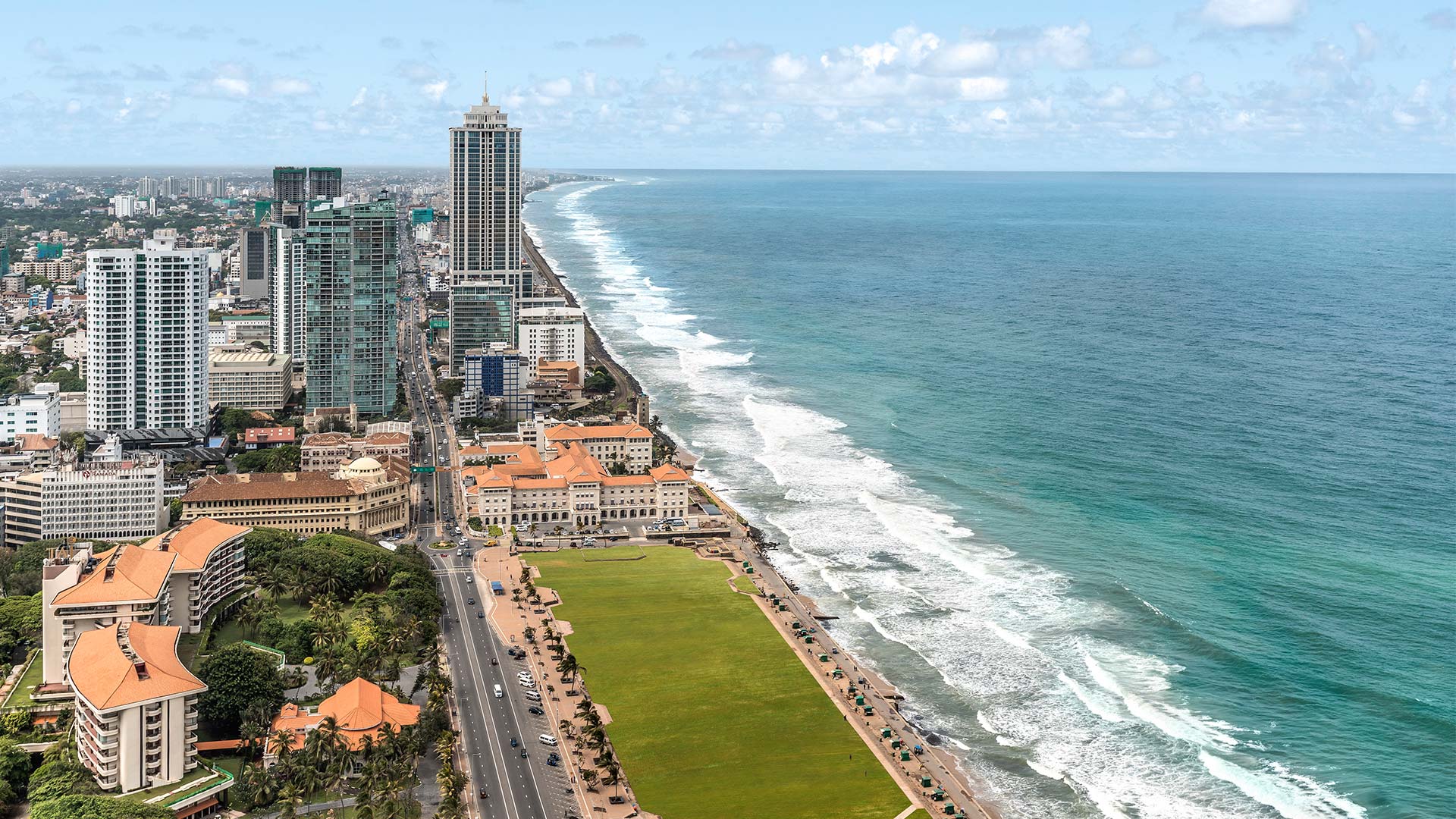 Kandy, Nuwara Eliya, Bentota and Colombo Holiday - 5N
Flights excluded
3 star accommodations
5 activities
Shared transfer
₹ 47,940
Starting price/person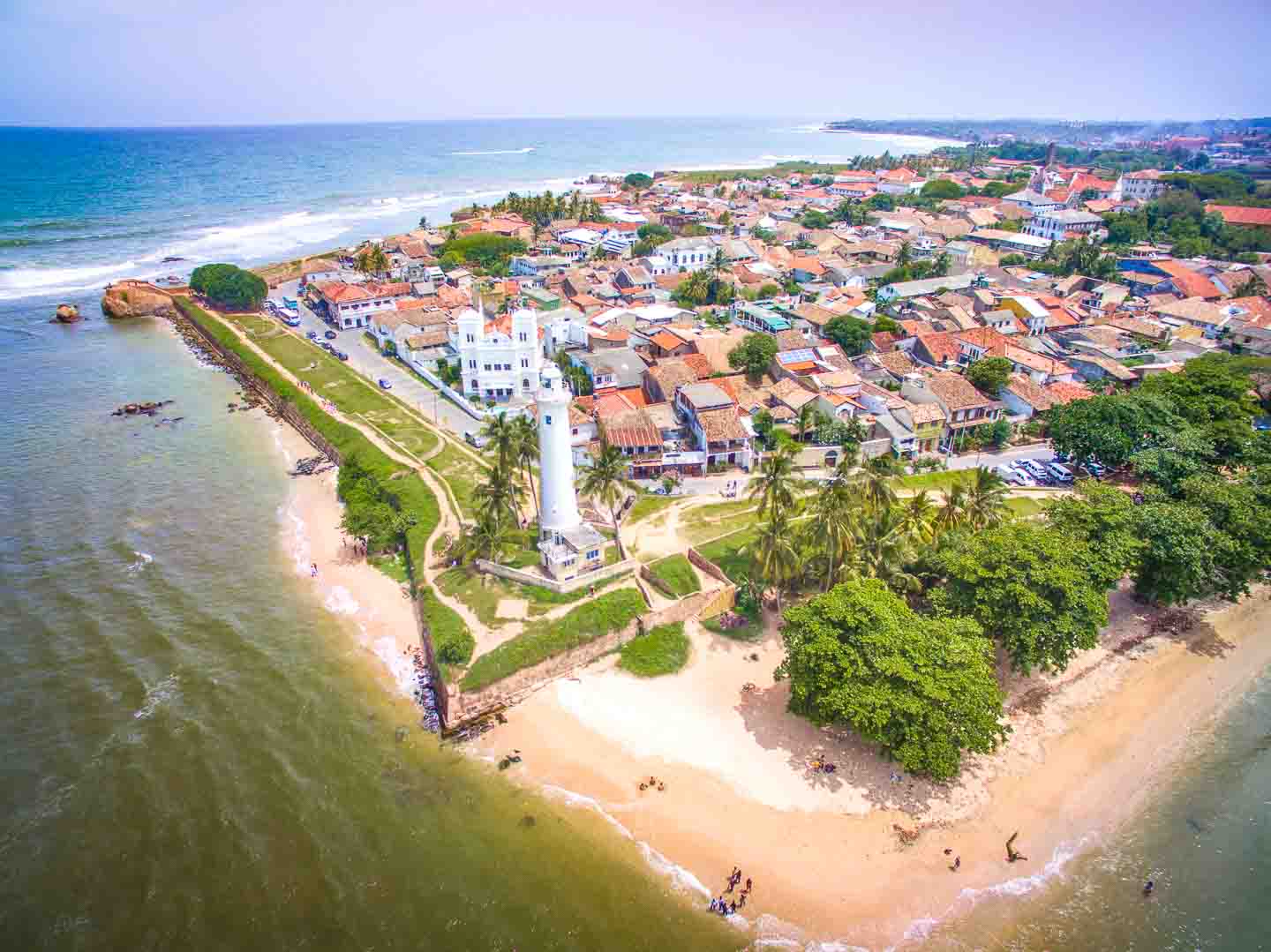 Kandy, Nuwara Eliya, Galle, Bentota & Colombo Tour Package - 6N
Flights excluded
3 star accommodations
6 activities
Shared transfer
₹ 48,609
Starting price/person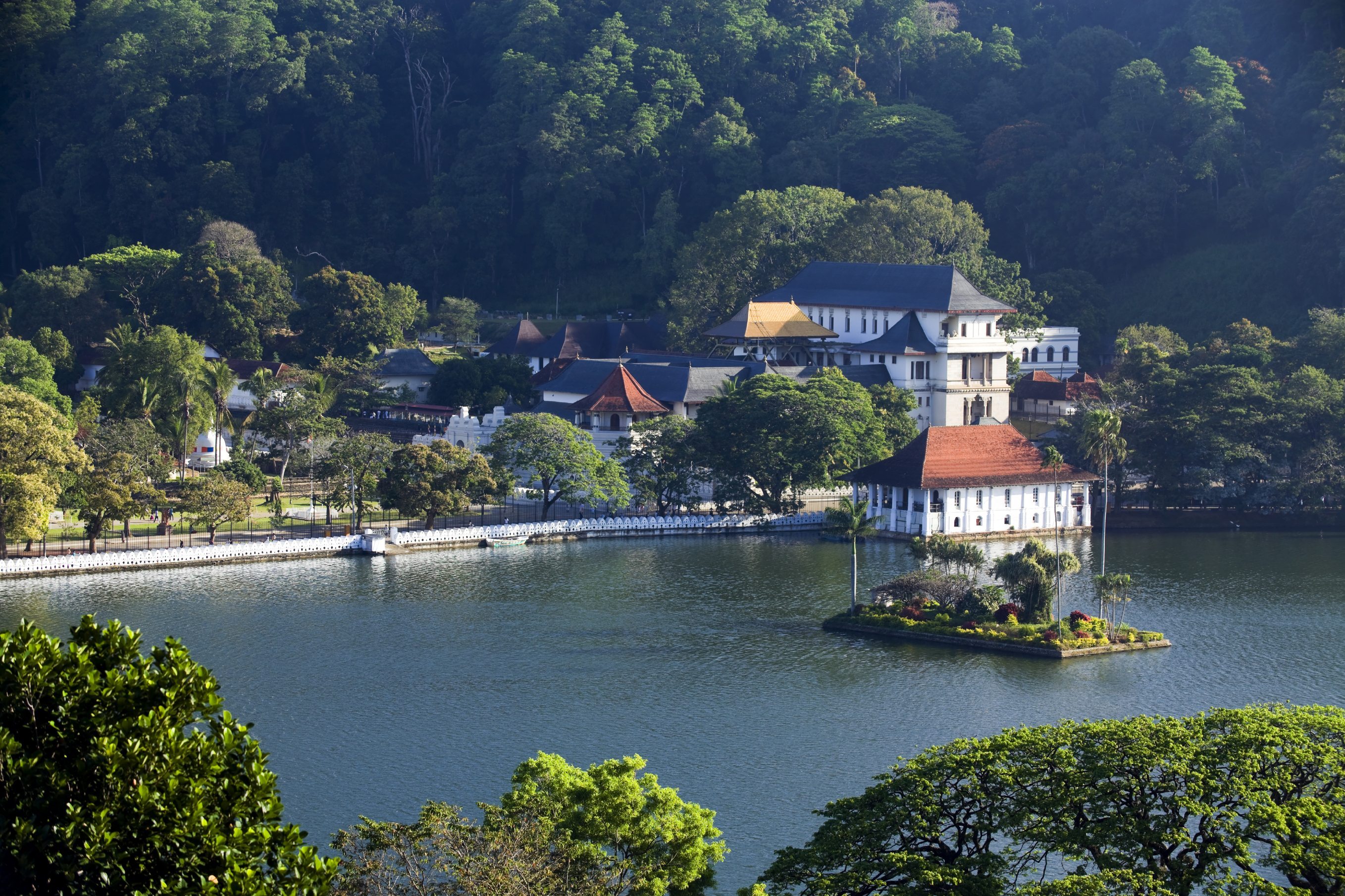 Colombo and Kandy Holiday - 4 Nights
Flights excluded
4 star accommodations
5 activities
Shared transfer
₹ 28,963
Starting price/person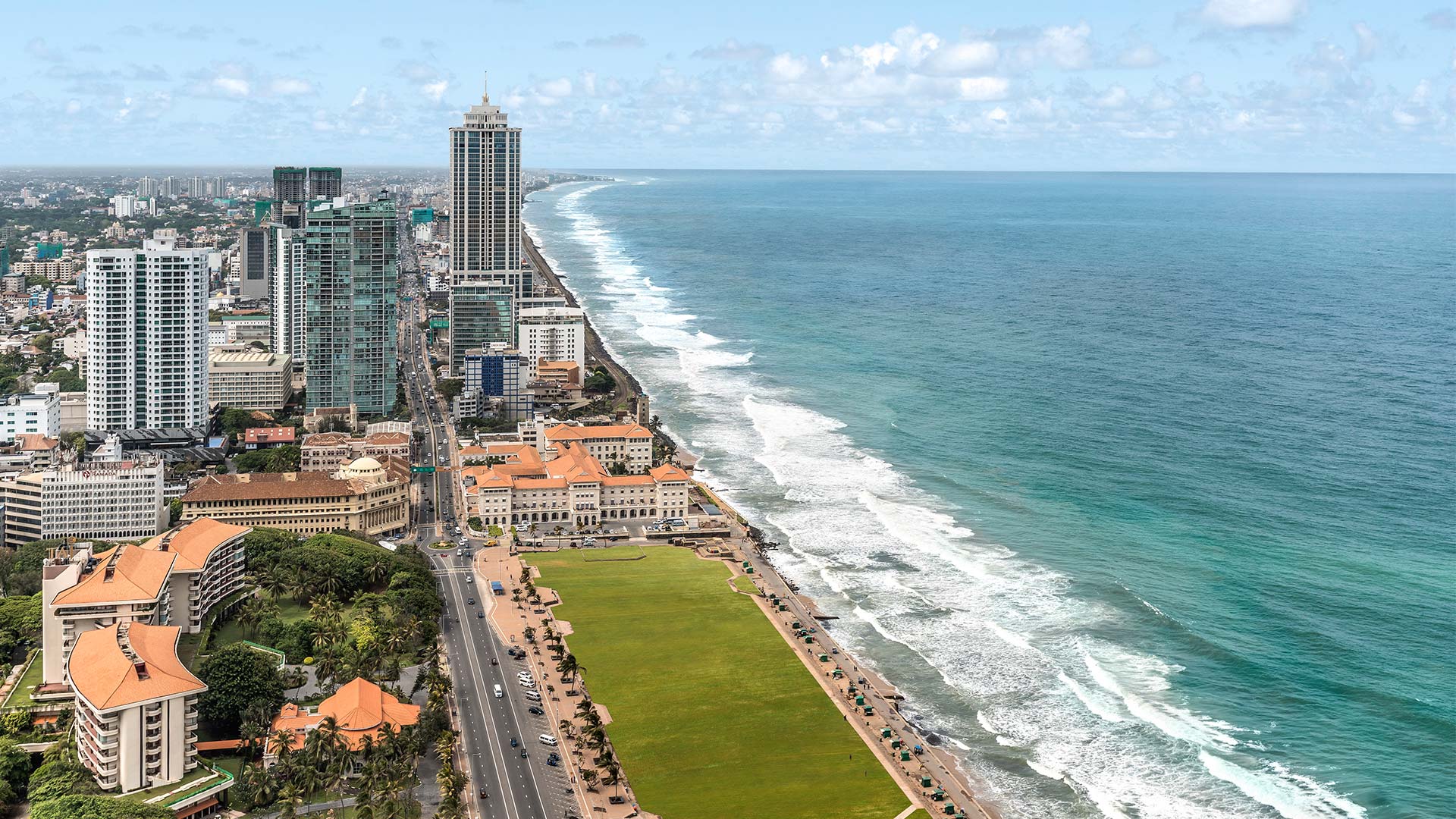 Colombo and Bentota Tour Package - 5 Nights
Flights excluded
3.5 star accommodations
6 activities
Shared transfer
₹ 31,805
Starting price/person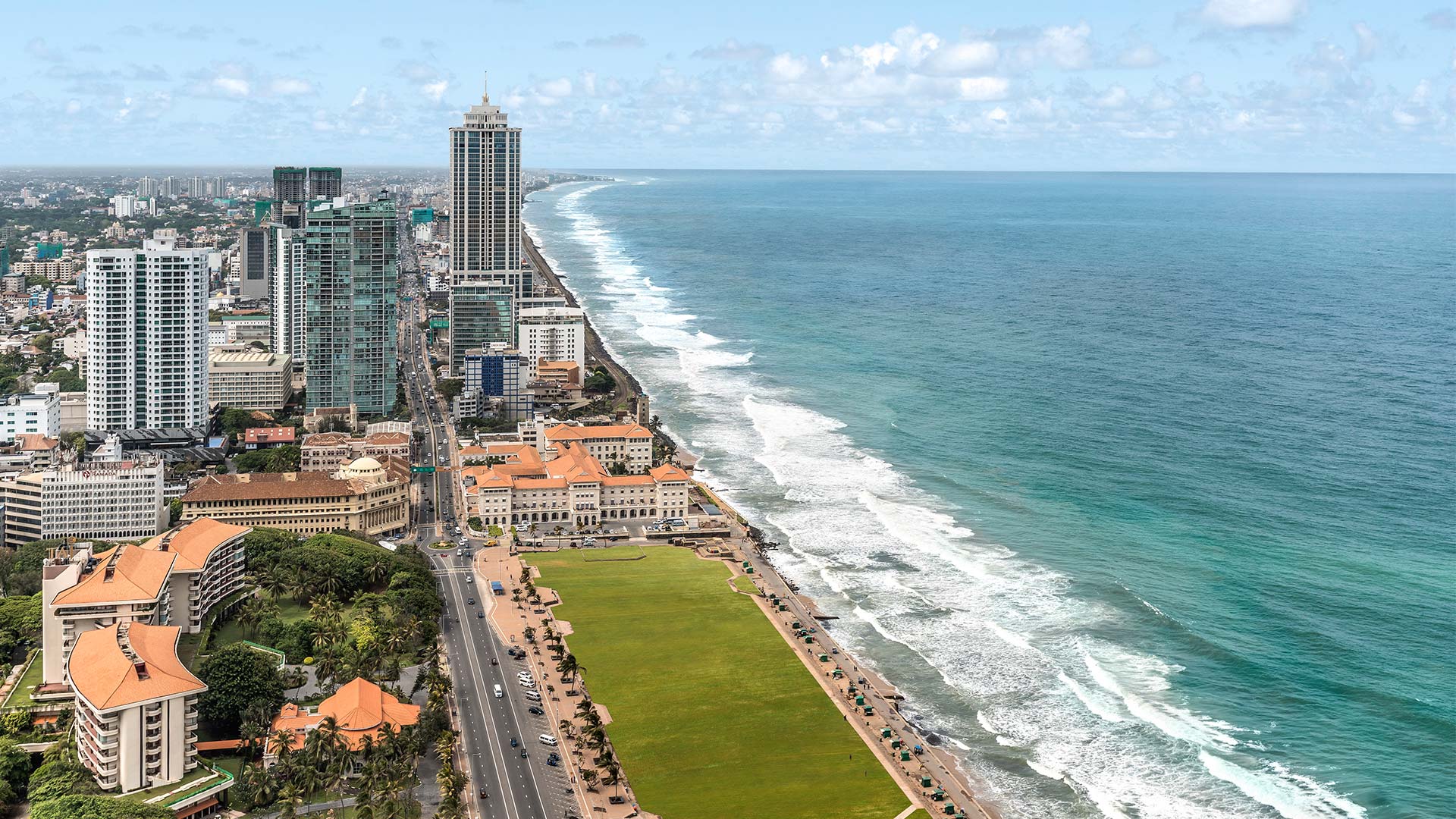 Colombo & Kandy Tour Package - 5 Nights
Flights excluded
4 star accommodations
5 activities
Shared transfer
₹ 26,796
Starting price/person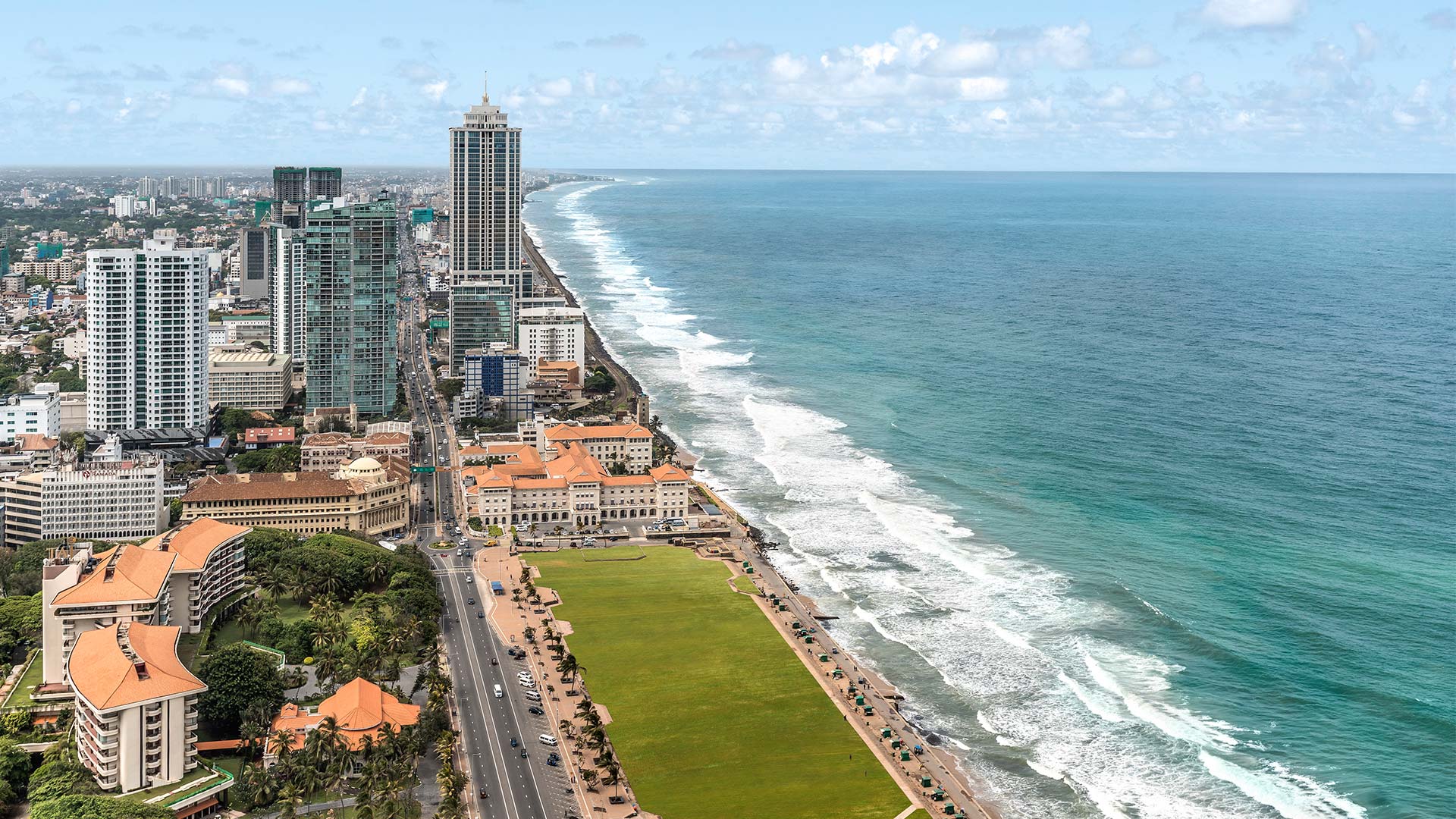 Short trip to Sri Lanka - 3 Nights
Flights excluded
3.5 star accommodations
4 activities
Shared transfer
₹ 21,593
Starting price/person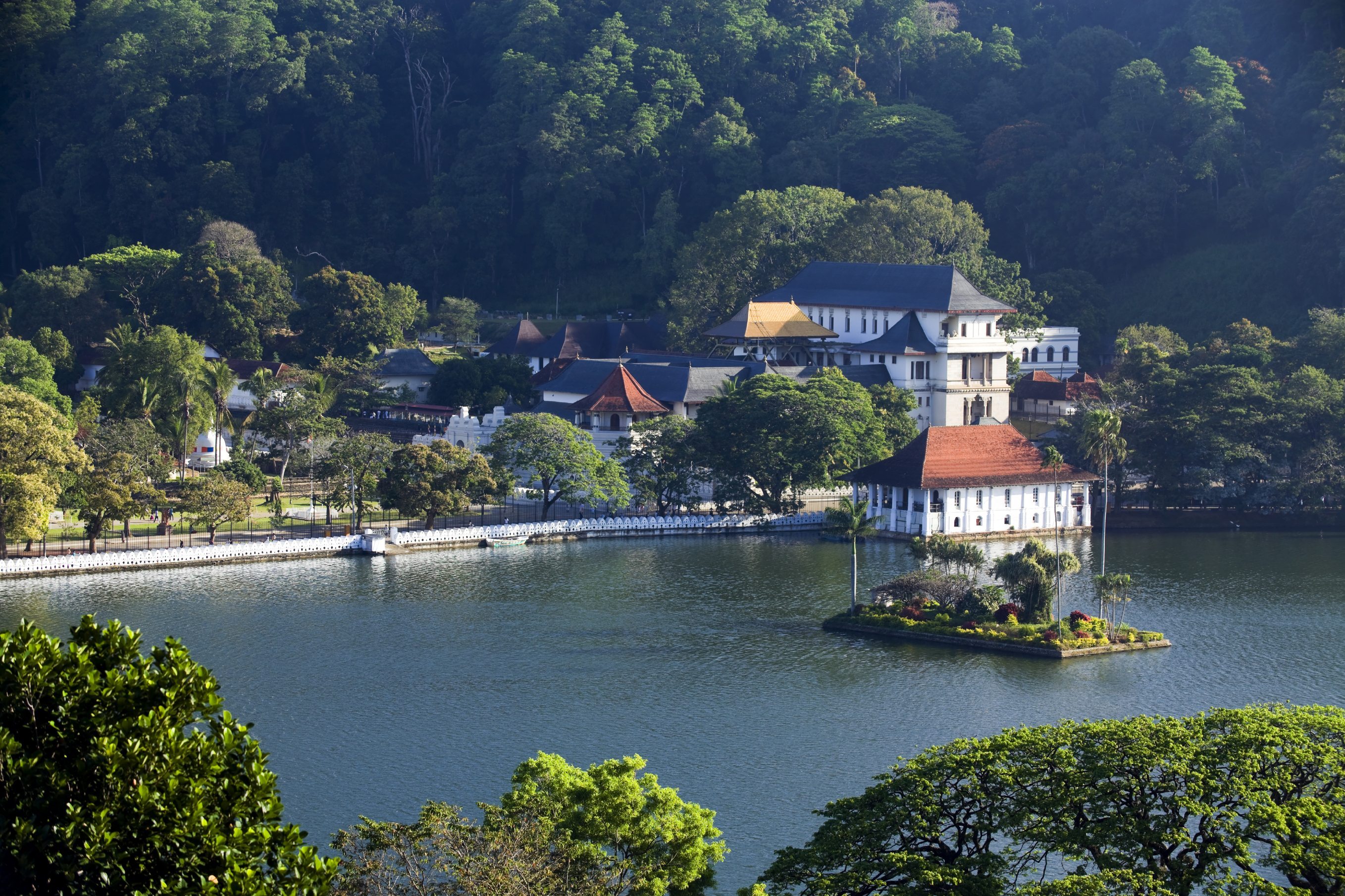 Weekend Getaway to Sri Lanka - 3 Nights
Flights excluded
3 star accommodations
1 activities
Shared transfer
₹ 14,646
Starting price/person