Milan, the second-largest city in Italy is known for its history, art, and fashion. Visiting this magnificent country will take you through the different parts of its history giving you a totally unique experience and some of the best experiences are free of cost. If you are planning to visit Milan, then read this blog to know more about the free things to do in Milan.
Top 10 Free Things to do in Milan
Parco Sempione
Il Duomo di Milano
Orto Botanico di Brera

Castello Sforzesco

Galleria Vittorio Emanuele II
Basilica di Sant'Ambrogio

Cimitero Monumentale di Milano

Free Dinner in Navigli
Leonardo's Horse
The Acquario
1. Parco Sempione
Another free thing to do in Milan is to stroll around Parco Sempione and admire the beautiful architecture in this park, also an open-air museum of Milan's architectural history. You can also enjoy a happy picnic here. It is indeed a real treat for art and architecture enthusiasts.
Also Read: Top 6 Things you can do for Free in Venice in 2021
2. Il Duomo di Milano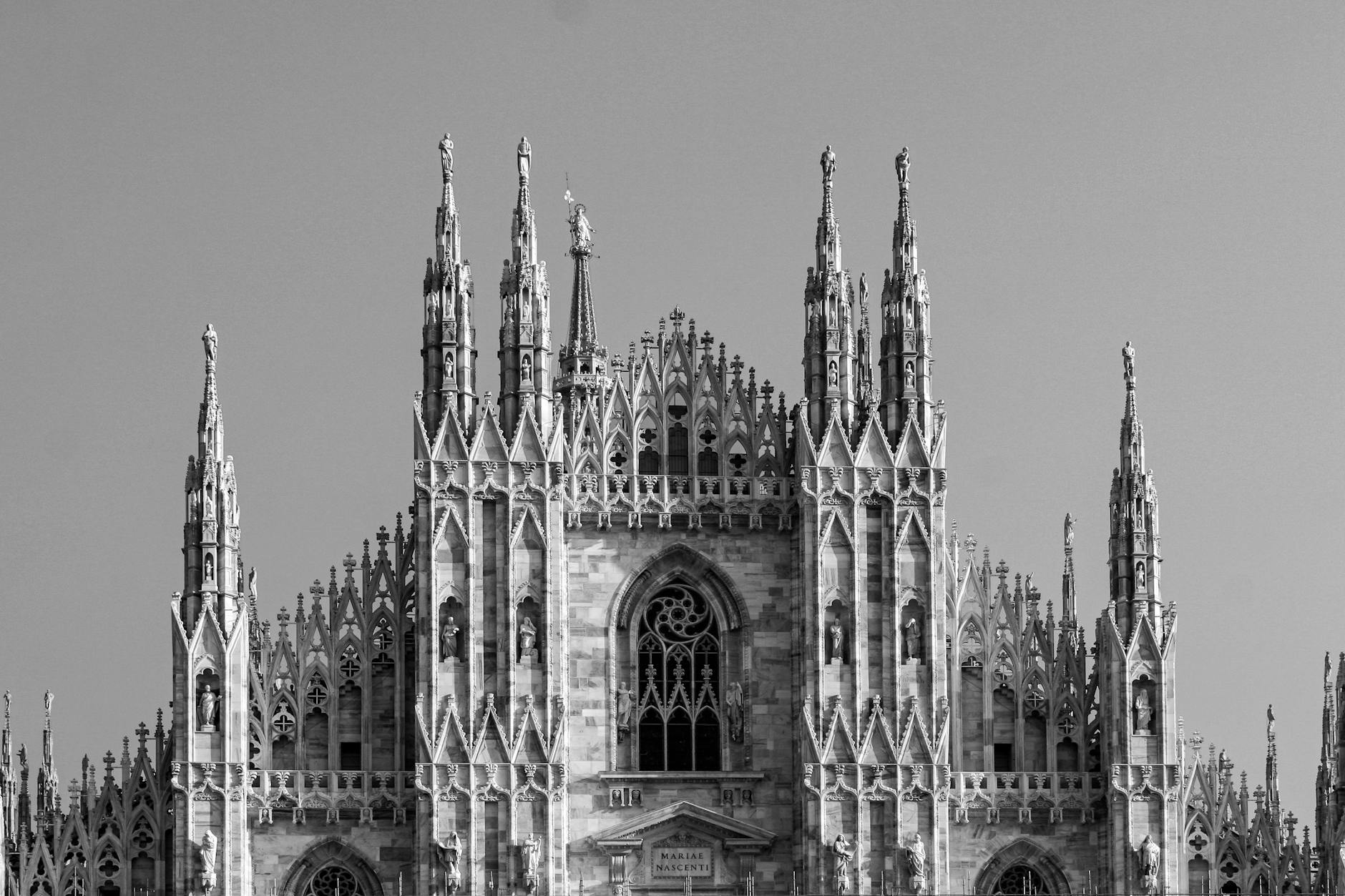 One of the largest churches globally, Duomo di Milano is a must-visit while you are in Milan. This grand church took over 500 years to be built. Although it used to be free to enter, a fee of €3 was introduced. However, the façade of the Duomo di Milano is covered in hundreds of statues of saints, monsters, and gargoyles speaking its own story. Adding to our list of free things to do in Milan.
3. Orta Botanico di Brera
Visit the botanical garden for another peaceful escape from Milan's busy crowd. The Orto Botanico of Brera is a green sanctuary, formerly a scientific institution, tucked away in a secluded street and just a short walk from the Duomo or Parco Sempione. This garden is a well-kept attraction for plant enthusiasts and people seeking to escape it all.
Also Read: Visit The Botanical Heaven At Kirstenbosch Botanical Garden, Cape
4. Castello Sforzesco
Take a free walk through the courtyard of Castello Sforzesco to the 15th century, where the Milan royalty lived. If you are a cat-lover, you will love this place even more as it is known to be home to many cute cats. View the moats and the castle from the outside. Inside the castle, numerous municipal museums, including an archaeological museum focused on Egyptian artifacts, a musical instrument museum, and a museum housing Michelangelo's masterwork Pietà Rondanini. The famous Leonardo Da Vinci is known to have lived in this castle too.
5. Galleria Vittorio Emanuele II
Walk through the Galleria Vittorio Emanuele II. Enjoy the stunning glass ceiling, luxury boutiques, and old businesses, stopping in the center to see the four mosaics portraying the four continents. However, if you're on a budget in Milan, avoid the Galleria's pubs and restaurants; the prices are high and targeted at visitors. Look for the bull mosaic on the sidewalk, stand on top of it and spin three times on your right foot; you might find a few others doing the same; legend has it that doing this will bring you good luck. 
6. Basilica di Sant'Ambrogio
It is essential to include the heart of Milan's spiritual life as one of the top free things to do in Milan. The Basilica di Sant'Ambrogio is one of the city's oldest churches, dating back to the 4th century and Italy's best specimens of Romanesque architecture. This church was dedicated to the much-loved patron Saint Ambrose of Milan, who had given up all of his lands to help the poor.
7. Cimitero Monumentale di Milano
Although it may appear to be a rather gloomy visit, the Cimitero Monumentale is a real open-air museum with a great number of graves of significant aesthetic worth. There are over 15000 statues present and the 3 famous buildings; Pantheon, The Neoclassical Former Crematorium, and the Ossario.
Also Read: 9 Top Things to Do in Milan, Italy in 2021
8. Free Dinner in Navigli
You read it right! This is definitely one of the fantastic free things to do in Milan. Navigli, one of the famous areas in Milan, mainly known for its beautiful canals, bars, and aperitivo, which means a pre-meal drink. Around sundown, purchase any beverage at one of the numerous canal-side pubs (look for a buffet table inside to know you've arrived). Each bar has its own specialties, but cold meats, bruschetta, bread, cheeses, and salads are common. Enjoy your drink as slowly as you can, and you'll be able to spend an enjoyable evening eating away.
9. Leonardo's Horse 
Standing in front of the Hippodrome, near San Siro stadium, is the Leonardo Da Vinci masterpiece. Leonardo, challenged by a ruler to build the most significant horse statue in honor of the ruler's nephew. However, Leonardo could not complete it, and the sketches disappeared over time, but luckily they found it in 1965, and in 1999 Leonardo's Horse came to light. Live this story by visiting this statue which is a free thing to do in Milan.
10. The Acquario
It is impossible not to mention The Acquario as one of the free things to do in Milan. On every first and third Tuesday of each month, from 2pm, admission to Milan's aquarium is free. If your visit does not match these times, you can still admire the fascinating sculptures outside the building! It's definitely worth a look, from the hippo fountain to the squid and octopi sculptures! This place is a must-visit, especially if you are with your kids.
Also read: Day Trips From Milan- Fun All Around This Beautiful City
These are not all; there are more other free things to do in Milan. Here are a few more of them:
Admire the street art around the Isola district.
Walk around the elegant Idroscalo Lake.
Look up at the grand Porta Nuova Skyscrapers.
Go biking in Navigli.
And there are more for you to discover, which is an experience in itself. Can't wait to do explore the free things in Milan? Plan your perfect Milan vacation with some of Pickyourtrail's Italy Packages or Italy honeymoon packages and customise it to your desire!