Islands in Spain are the biggest in the whole of Europe. It is the second most-visited nation in the world. Of course, Madrid and Barcelona are well known urban areas. These two cities top the must-visit list. But do you know there are many must-see Islands in Spain as well? Islands in Spain are mainly in two areas: the Atlantic and the Mediterranean. Above all, they assure a huge mix of the landscape. In the Canary Islands, you'll find volcanic vistas with different shades of sand and subtropical flora. While in the Balearic islands you'll find rare historic towns, turquoise oceans, and brilliant seashores. Curious to explore these islands in Spain? The excellence and diversity of the Spanish islands make them perfect holiday destination almost throughout the year! And we bring to you the Top 7 islands in Spain.
7 Best Islands in Spain
Ibiza
Majorca
Menorca
El Hierro
La Gomera
Lanzarote
Formentera
1. Ibiza
One of the most renowned spots in Spain is Ibiza. It is famous for its celebrity DJs, glam nightclubs and bars. This also makes it one of the world's top party destinations. Looking for a spot to truly relax and live a jolly life? Ibiza is the right choice. You can spend an entire holiday here attracted to the irresistible festive spirit. Also, there is far beyond sunshine and sangria to appreciate. Above all, there is a calmer side to the island which will allow you to energize your soul and appreciate the Balearic culture.
2. Majorca
Majorca is also known as Mallorca. This island has various rare landscapes. Here you can walk along the coast, or climb the rocky mountains of Serra de Tramuntana and witness see the marvel. Along the coast, pristine seashores with clear waters will tease you. Apt for fish-spotting if you kids wish to. Above all, brilliant sands are exclusive for sunseekers to enjoy. Mallorcan cuisine often grasps intense Mediterranean flavours, which matches very well with a jug of locally produced wine. The island has 70 winemakers and you'll certainly be spoilt for choice.
3. Menorca
The island of Menorca is home to an absolute best seashore view in the Mediterranean. It includes some brilliant sandy seashores – a fair lot of which are totally pristine. Menorca comprises 200 kilometres of coastline. Here, moving slopes and whitewashed towns await inland. Above all, there is a lot of chance to walk or cycle through the striking countryside. Those searching for blissful pleasure will cherish it here! There's very little to do past the lounge on the seashore and look over its two notable towns, Mahon and Ciutadella.
4. El Hierro
El Hierro is volcanic in origin and has steep mountains rising rapidly from the lovely seashore region. Also, it has only 10,000 residents and you will surely find the wild experience you're searching for. El Hierro is an ideal spot to escape from everything and appreciate some unspoilt natural beauty. Go on a leisure trail and explore the beach. In addition, you will be exposed to local traditions, crafts and welcoming local people at the charming towns around the small island.
5. La Gomera
La Gomera is an unfrequented delight. It is now quietly turning out to be an ecotourism spot. In this island, you'll discover epic canyons covered with greenery. The mountains and valleys here can be explored by walking, off-road bicycling. Above all, this is an ideal climbing area.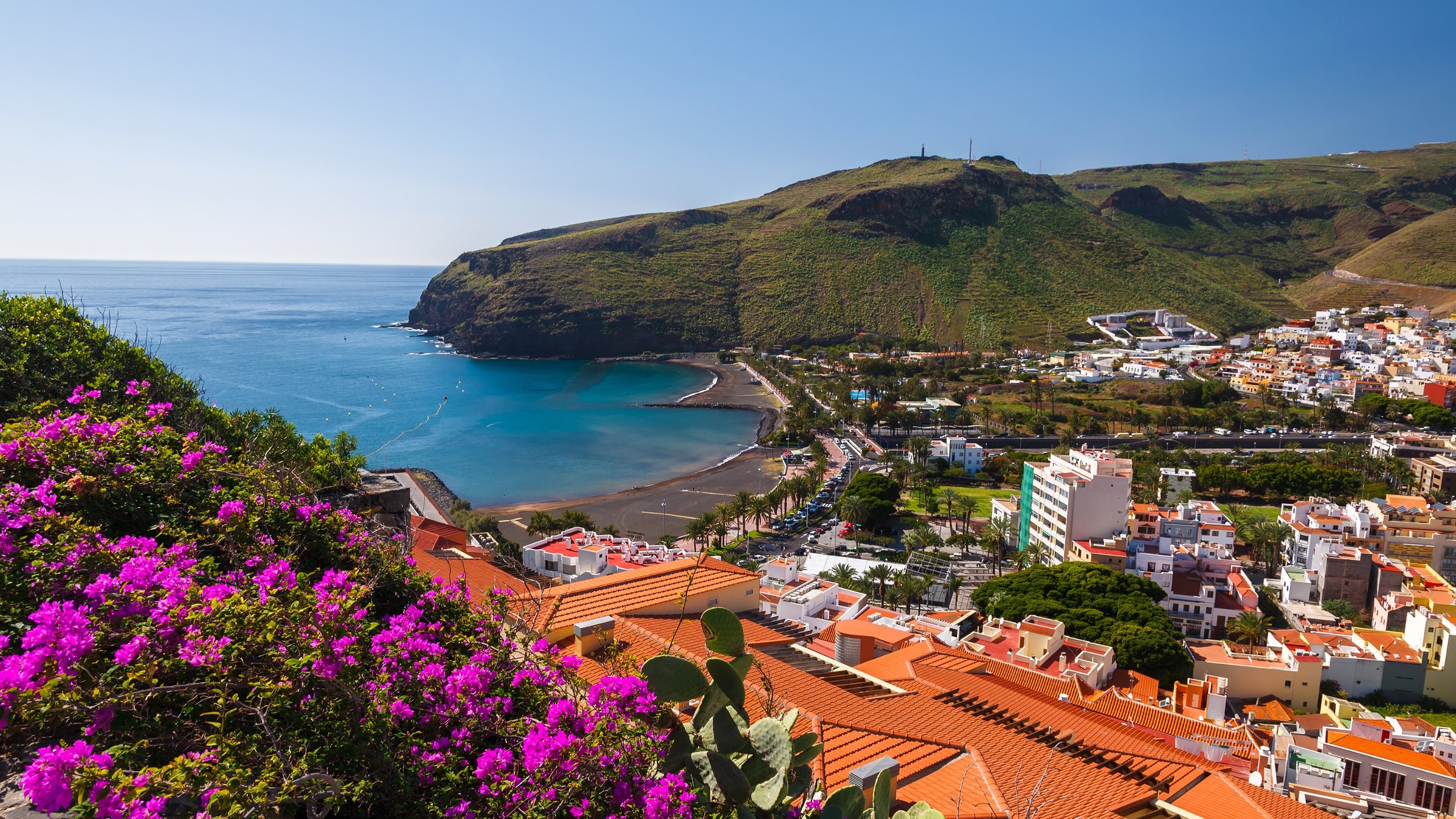 6. Lanzarote
Known for its volcanic landscape, Lanzarote is perhaps the most interesting destination in the Canary Islands. Also, on this island around 300 volcanic cones are found. A huge piece of its surface is filled with volcanic ash and lava. The all-year-round gentle atmosphere makes it an extraordinary spot for an off-season beach holiday. It also boasts incredible cafés and hotels. Above all, the Mirador del Rio is a renowned post point on Lanzarote island. It offers phenomenal views of the surrounding region.
7. Formentera
If you are searching for a relatively isolated beach vacation, Formentera is the ideal choice. It boasts all the necessary qualities to entertain you. Its clean white sand seashores are perfect for sunbathing. Above all, Formentera offers a good tourism infrastructure that caters tourists. The island is well connected with Spain's mainland. Tourists can reach Formentera from Ibiza by boat. More than that, its long seashores are lined with pine trees making it look so beautiful. More than that, the La Mola cliff is well-known beauty at Formentera. Sightseers must see the lighthouse situated on this cliff.
From sun-drenched beaches, water adventures and family-friendly resorts, the Spanish islands offer a perfect holiday. Can't wait already? Book your customised vacation with Pickyourtrail now!! Browse through our fun Spain tour packages from India. Drop us a message on Whatsapp and we will help you by answering your queries. Above all, you can download Pickyourtrail app for more travel information and services.