Srilanka, known as the Pearl of the Indian Ocean which is located at the southeast of India has everything a traveller is looking for. Pristine beaches, incredible wildlife, historical places, monasteries, temples, best tea, delicious cuisines, perfect hospitality, and lush landscapes all these describe Srilanka. Kandy a city in central Srilanka is home for tea plantations and biodiverse rainforest, this makes Kandy a must-visit place in every nature- seekers list. Kandy amazes the visitors with mountain ranges and loft landforms which welcomes trekking in Kandy. Trekking in Kandy is a very popular activity and let's find out what makes trekking more special in Kandy.
Best time to trek in Kandy
Everything has the best time, right? And here comes the best time for trekking in Kandy. The best time to trek in Kandy would be between the months of December to April. The weather is pleasant during this time which is a good time to explore the mountains for a fascinating trekking experience. As summer hits the best at Kandy during April you can make the best of your trekking in Kandy during April.
Find out the 2 best places for trekking in Kandy
Planning for trekking in Kandy? Well, have a read at the two best places to trek. Curious? Well, you will find a lot more activities such as rafting, mountain biking, bird watching, and a lot more on the areas of Kandy.
1. Knuckles Mountain Range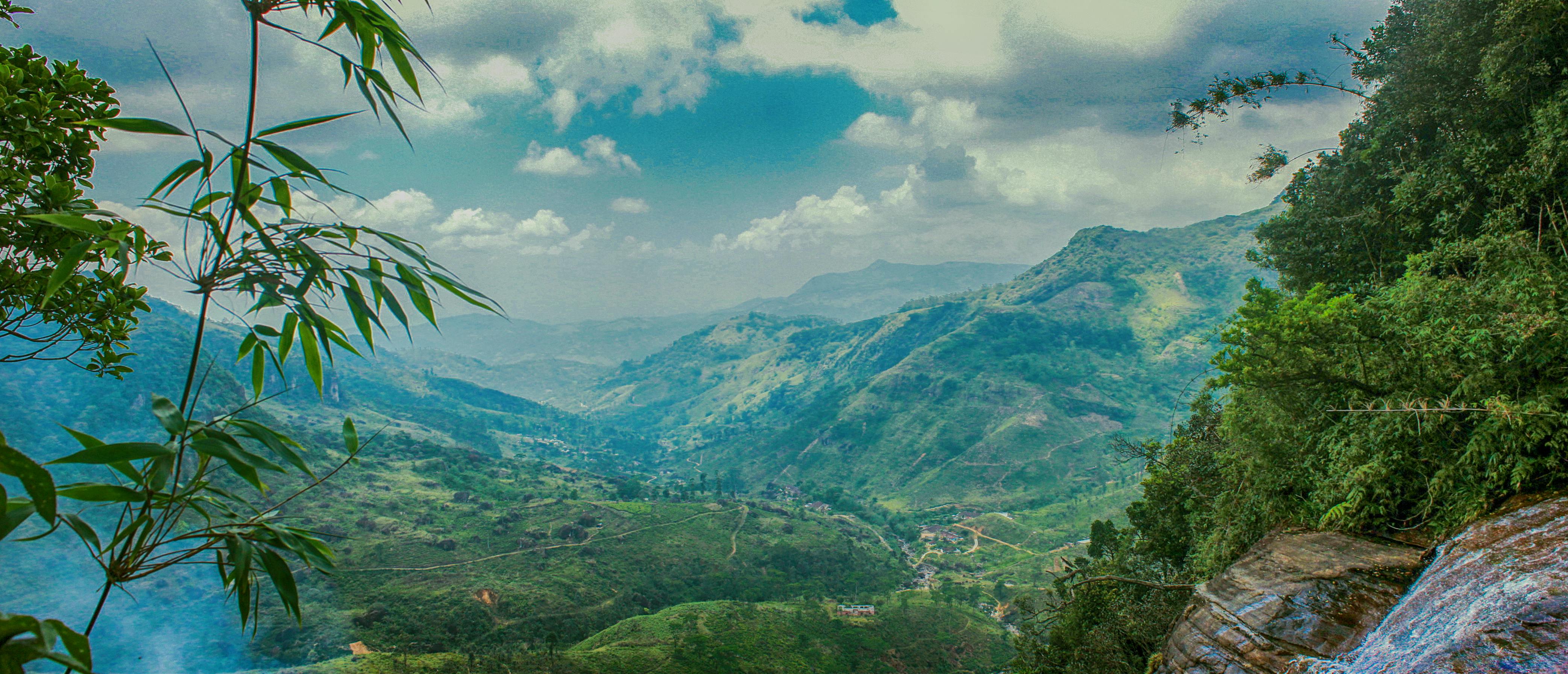 Matale and Kandy are the two main towns surrounded by the Knuckles Mountains. The mountain range features 34 peaks, ranging between 900 metres to 2000 metres. This UNESCO World Heritage site is filled with waterfalls, rivers, flora and fauna and tropical forests. Also, there are 2 best-known trek routes inside the Knuckles Mountain Range.
Rangala Route:
Love Adventures, challenges? Wanted to trek extreme fields? You better choose the Rangala route to get the best experience which leads you to the top. You will get to view the best of nature on the way of your trek. This is one of the hardest treks but will take you to a beautiful view of nature. The final 4km will take you to the top of the waterfalls which is the highlight of the Rangala Route.
Trek Length: 26km
Duration of the total trek: 6-8 hours approximately
Trek Level: Hard
Hunasgiriya Route:
Hunasgiriya Route is the other route inside the Knuckles Mountain Range.
It has some breathtaking nature views which will make you come again to have a trek. The trek takes you to the Mini Worlds End.
Trek Lenght: 12 km
Duration of the total trek: 7 hours approximately
Trek Level: medium
2.Alagalla Mountain Range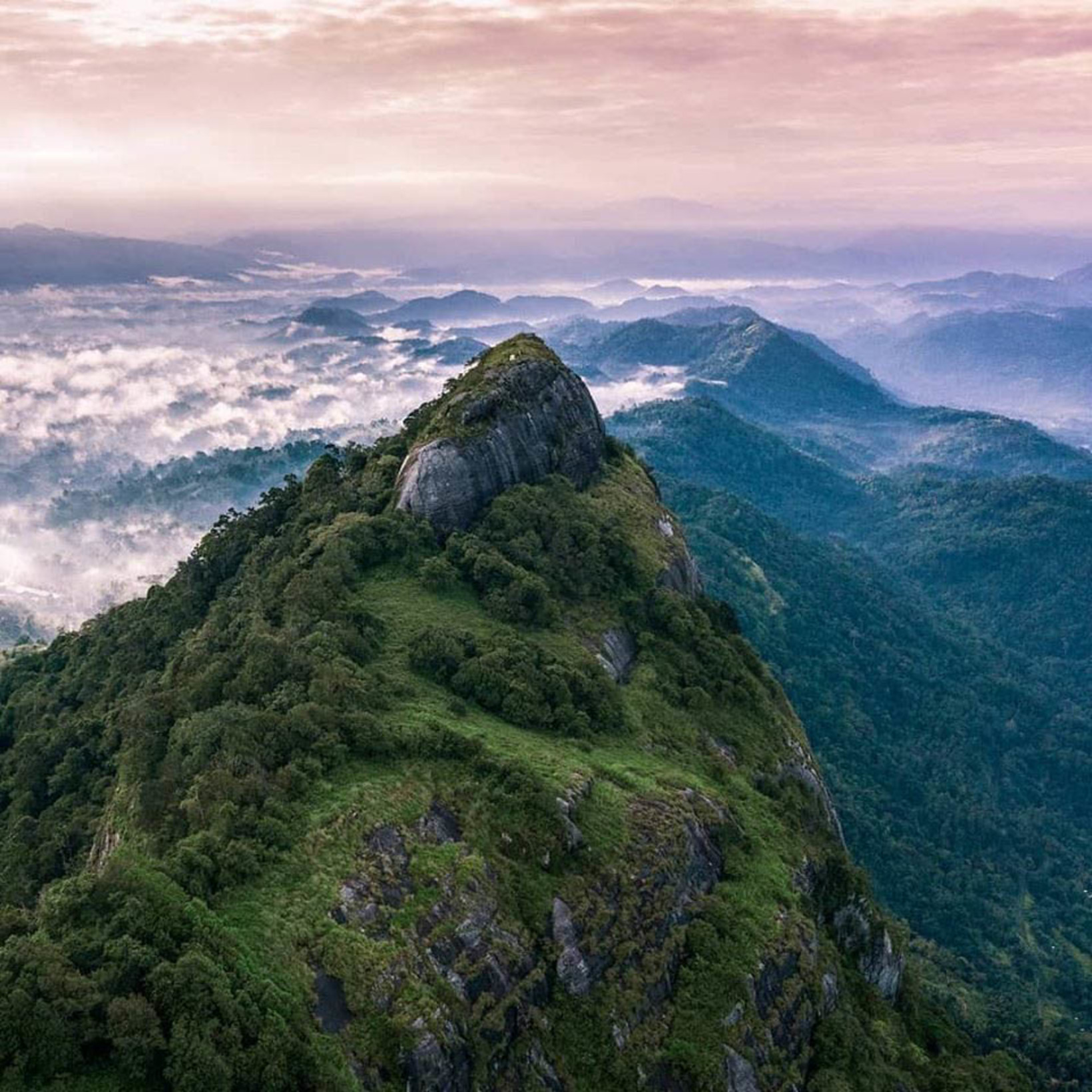 Alagalla mountain range is another wonder to trek in Kandy. It might be difficult to trek here as the route is quite hard and tricky. The best way to start your trek is to start from Poththapitiya bus stand. Alagalla Mountain Range has some mesmerizing views and history which will inspire the trekkers.
Trek Lenght: 10 km
Duration of the total trek: 4 hours approximately
Trek Level: Medium
Quick Tips on the Do's and Don'ts
Do's for Trekking
Plan well on your trekking and always have a track on the weather as it might turn into a spoilsport.
Get the best and comfortable shoes.
Ensure you carry enough water to keep you hydrated.
Always have a First Aid kit for any such minor injuries during the trek
Don'ts for Trekking
Do not overpack. Carry only the things which are required
Be reasonable and know your trekking limits. It is okay to not climb the top, do not push yourself.
Do not walk fast. Keep it slow and steady to reach the top.
When you take a break, do not smoke as it will only affect you during the trek.
Have the spirit to trek? Nature seeker? Bored with fancy beaches, luxury resorts, wanted to fuel your life with some adventure? Then trekking in Kandy is the ultimate option. Get your trekking partners on board and make it even more beautiful. All you need to do is to reach Pickyourtrail website and we will help you with the best Sri Lanka vacation packages. Let's trek the top together! Happy Adventure!