Chiang Mai is a Nursing ancient town with a contemporary twist and every amenities and activity you'd expect to search out in any travel destination. It's a city that's close to nature and is actually known for having the best elephant sanctuaries in Thailand. It is known for the welfare of the animals, so zoos are much visited to capture the species, one such zoo in Chiang Mai Zoo. Chiang Mai Zoo is one of the underrated places in Thailand, Though the visitors have an amazing experience. The first commercial zoo in the whole of northern Thailand was officially declared in 1977 and it was Chiang Mai Zoo. At the foothills of Doi Suthep mountain, Chiang Mai Zoo is located, spread across a 200-acres. lush area. A fun day out with your whole family is guaranteed at Chiang Mai Zoo.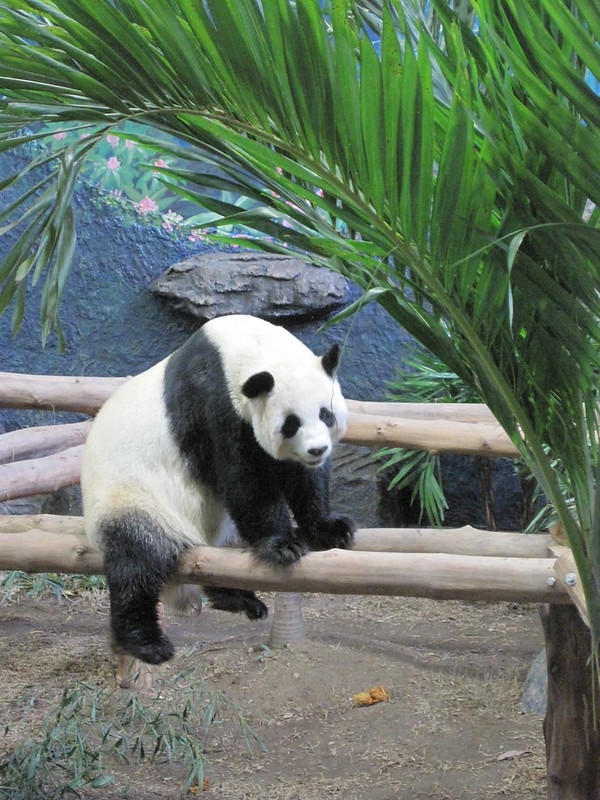 History Of Chiang Mai Zoo In Chiang Mai

The interesting history behind the zoo is that the Zoo was created by one of the sons of an American missionary, Harold Mason Young who started helping injured animals and preserved them with utmost care. The word spread and visitors started coming to watch the animals he treated. One of the mainstream prime commercial zoos in northern Thailand.

Chiang Mai Zoo is home to more than 400 animal species. Some of the species like penguins, koalas, seals, hippos, giraffes, zebras, ostriches, flamingos, camels, lions, tigers, Barbary sheep and more, watch the animals rest peacefully or play actively in their natural surroundings. Tourists from all over the world visit Chiang Mai zoo, making it one of the most frequently visited attractions. Chiang Mai Zoo is quite large, apart from the rare animals, some of the other attractions are the Snowdome and an Aquarium. Chiang Mai Zoo includes a large variety of animals. In addition, it offers two large aquariums; an aquatic tunnel and marine aquarium, that was opened to the public. The aquatic tunnel is the world's longest tunnel aquarium with a length of 133 meters. The largest aquarium in Asia is the marine aquarium. The aquarium has various sea creatures including invertebrates and Asian Arowana. It also has sharks, carnivorous fishes.

A number of stalls are present around providing a limited amount of animal food. Each food basket costs around 10 baht, apart from the jaguar which costs 20 baht as it includes a piece of steak. You can feed long green beans to the sheep and giraffes, sweet potatoes to the hippos and carrots to the goats, and the deer.

Numerous food options are available on-site serving both Thai and international dishes. Plenty of options for the kids are also available. It has a number of restaurants nearby including Krua Sillapacheep and Huen Huay Kaew Restaurant.


Chiang Mai Zoo is also a popular hiking spot among travelers, especially tourists who come on a solo trip or with their friends. You can either take a leisurely walk inside the Zoo campus witnessing everything around, also the aquarium. You can also just watch the animals from the window of your tour vehicle and familiarize yourself with the exhibits on display.

Just beside the entrance, there is a quaintly beautiful zone, the Cage Area, where small animals are protected. There also runs a stretch of flowers around the old-school zoo cages. You will find a number of species roaming around freely since it is the Open Zoo. Near the lake at the back of the zoo, there are also spots for picnics – The Breeding Area and Recreational Areas.
How To Reach Chiang Mai Zoo
Chiang Mai zoo drive is one of the beautiful drives from the main city. Chiang Mai city and Chiang Mai are just at a distance of 4.5km, hence only 16 minutes is the time taken to reach Chiang Mai zoo. Via car, the distance can be easily covered. The route starts from Huay Kaew Road and passes through Chiang Mai University for a few hundred meters. Not necessarily you will have to book a private car to reach Chiang Mai zoo, you may choose to hop on the local transport or buses that run within the city. You can also visit the nearby attractions such as Huay Kaew Waterfalls or the very famous Wat Doi Suthep, If you have some time left in hand.
Entry Fees For Chiang Mai Zoo

The entry fee of Chiang Mai Zoo for adults is 150 Thai Baht which is 328 INR. For children under the height of 135 cms, the entry fee is 70 Thai Baht, which is 152 INR. Usually, senior citizens prefer to reserve a transport system within the zoo. If you wish to take a transport instead of walking in the Zoo, the option is available for an additional 30 Thai Baht. There will be an additional cost, to visit the Chiang Mai Zoo Aquarium and Snow Dome.

Opening Hours Of Chiang Mai Zoo

The opening hours of Chiang Mai zoo for visitors are from Monday to Sunday around 8 a.m. to 6 p.m. On all days of the week, the zoo remains open. Chiang Mai zoo invites tourists from all over the world, therefore, it usually takes 2-3 hours for a tour inside the zoo.
Tips For Chiang Mai Zoo
Do not provoke the animals in their natural habitat.
You will be given a handy map of Chiang Mai Zoo, to help navigate your way.
Don't offer the animals or birds anything to eat or drink
Carry sun-block items
Use insect repellent lotions
Do not let your kids roam around the zoo on their own
Make sure to leave the Zoo before dusk
Did you fully love this text regarding Chiang Mai? Does one wish even a lot of information regarding why you must visit this unbelievable town and therefore the prime things to do once you're there? Then be sure to check out and Do not forget to visit Pickyourtrail, to make the most out of your visit.