Vietnam is a well-liked nation recognised for its verdant landscapes, prominent landmarks, varied climatic conditions, and immaculate beaches. Plan a trip to Vietnam in February, since it is an excellent time to travel and have great experiences in the nation. Visitors are attracted to the country in this month because of the country's beautiful, sunny weather. Go trekking, discover secret caves, eat delectable local cuisine, and enjoy your trip. Since February is the second-busiest month of the year, it is essential to begin preparing your travel plans to Vietnam by booking Vietnam packages. Scroll through to get all the information you need about Vietnam in February before you start packing your bags.
Weather in Vietnam in February
North Vietnam
(Hanoi, Halong Bay, Ha Giang, Mu Cang Chai, Sapa, Ninh Binh and Mai Chau)
Although North Vietnam is often chilly, dry, and occasionally foggy, particularly at night, you can count on lots of sunshine and brilliant blue skies. With rainfall at its lowest, average temperatures are approximately 17 °C. Therefore, be sure to pack appropriately.
Also read: Vietnam in January 2023: Weather, What to pack, Places to visit and More!
Central Vietnam
(Hoi An, Nha Trang, Danang, Hue, Dalat, Quy Nhon, and Central Highlands)
Central Vietnam is once again experiencing summer in February. Beaches are likely to enjoy sunny skies with the occasional little sprinkle of rain. The average temperature is around 25 °C. While pleasant and dry weather is to be expected, nights can get chilly. For the evenings, it is suggested to wear some warm clothing. Trekking, hiking, and a number of other adventurous sports are all well suited to the current weather.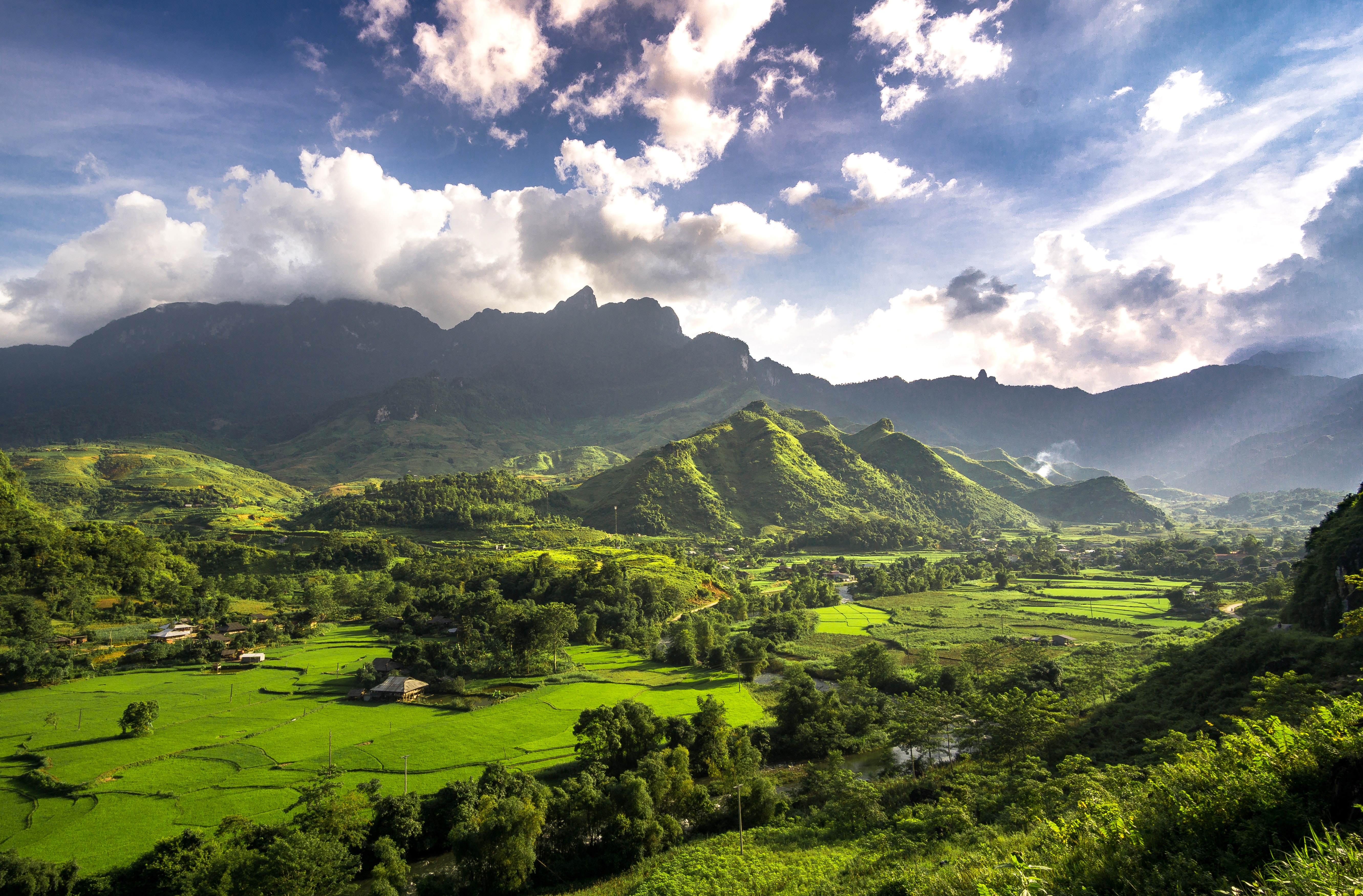 South Vietnam
(Ho Chi Minh City, Mekong Delta, Phan Thiet and Mui Ne, Long Hai and Ho Tram, Con Dao and Phu Quoc)
South Vietnam experiences pleasant weather in the entire month of February. The southern beaches enjoy azure water with clear blue skies, a lot of sunshine, and minimal to no rain. The average low temperature is about 27 °C. February is also a great month for scuba diving and snorkelling due to the clear waters and 20 to 30 metre visibility.
Also read: Vietnam in May 2023
What to pack in Vietnam in February
Have a wonderful trip to Vietnam in February by packing the items listed below:
Cardigan/sweatshirt/sweater
Cosmetics
Electronics/charger
Flip-flops/hiking shoes
Frocks
Hat
Jumpsuits
Medications
Pajamas/jeans
Rain jacket
Sunglasses
Tops/t-shirt
Umbrella
Also read: First timer's guide to the exotic country of Vietnam
Places to visit in Vietnam in February
1. Sapa
Numerous famous sites can be found in Sapa, including the nation's highest peak – Fan Si Pan, Hoang Lein National Park, Cat Cat or Ta Phin villages, picturesque waterfalls, terraced mountains, local museums, and so much more. It is conveniently situated about 350 kilometres from Hanoi. Visit Sapa in Vietnam in February to witness nature at its finest.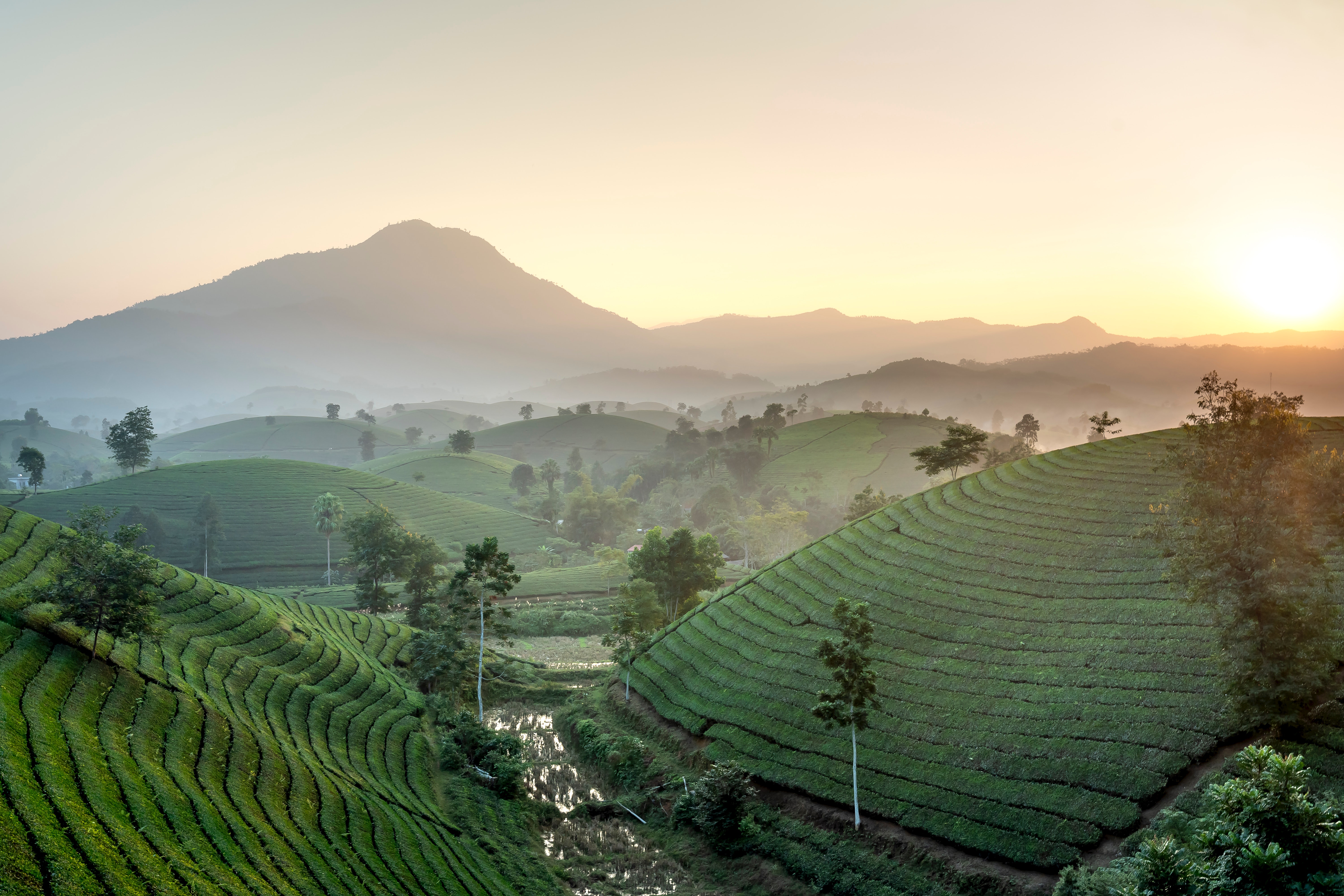 2. Hoi An
Another fantastic location to visit in Vietnam in February is Hoi An. It is a small, peaceful village that is known for being a special heritage site. Make sure you visit Hoi An's markets to buy excellent souvenirs, fresh food products, clothes and so much more. The popular Lantern Festival is yet another benefit of travelling to Hoi An. Handmade lanterns are lit, and released in the sky. It will be a breathtaking scene that will stay with you forever. You cannot pass up this incredible opportunity!
Also read: Things To Do In Hoi An, Vietnam – Find Out The Top 8 Interesting Things To Do
3. Mekong Delta
Locals refer to the Mekong River as "The River of Nine Dragons" because it splits into nine tributaries in this delta and makes its way through low-lying lands before joining the sea. You ought to put this location on your Vietnam bucket list. This is a great destination to stop by because it has charming neighbourhoods, fruit orchards, coconut candy manufacturers, floating markets, a chapel built during the French colonial period, Tram Chim National Park, and so much more.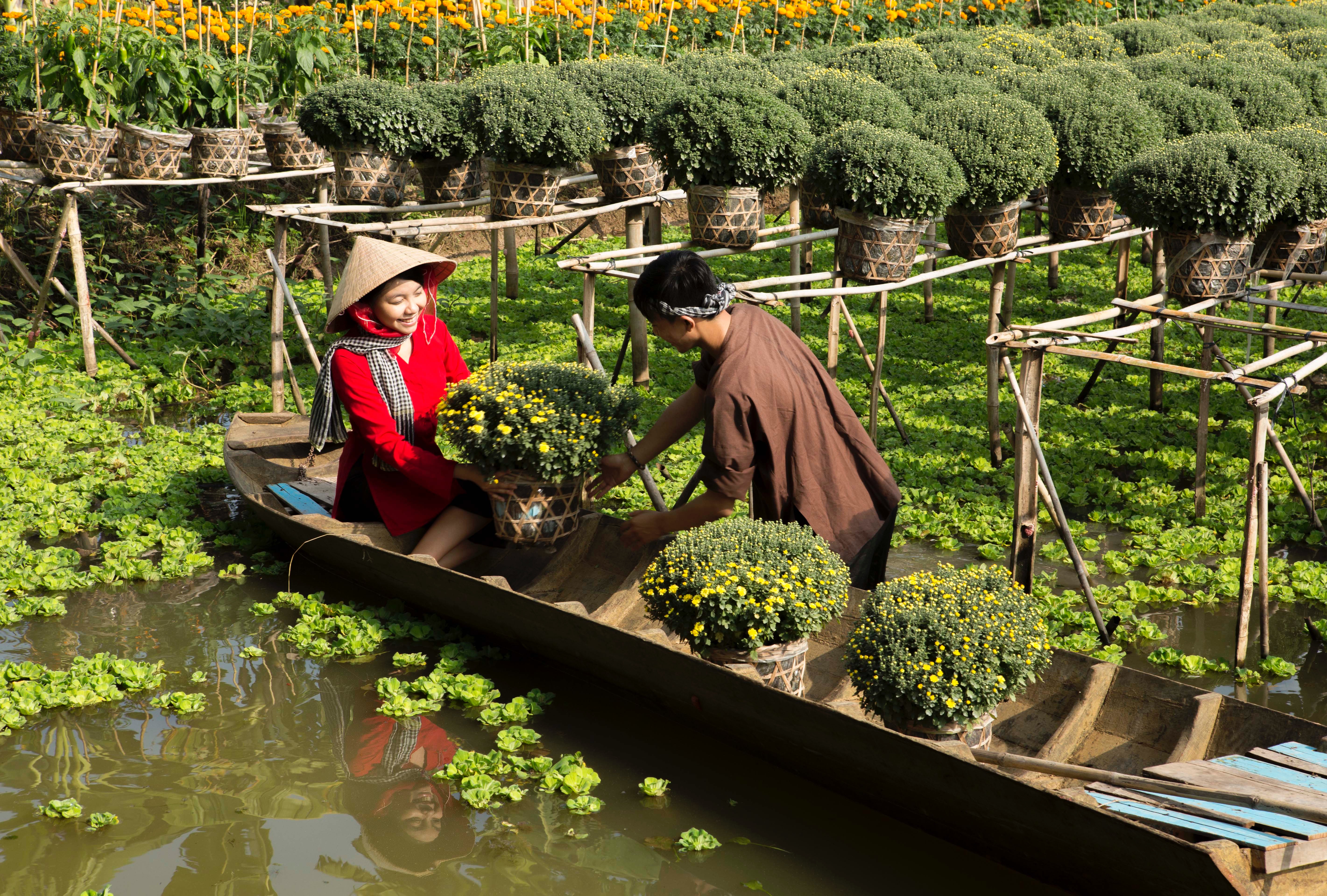 4. Hue
When the Nguyen Dynasty ruled, Hue served as a capital city. Presently, it is a well-known tourist destination, renowned for being the hub of cultural and historical legacy. Don't miss seeing the Imperial City of Hue, a UNESCO World Heritage Site, along with discovering Hue's magnificent architecture, temples, scenic landscapes and lovely gardens.
Also read: Things to do in Hue in Vietnam
Things to do in Vietnam in February
Check out some popular things to do in Vietnam in February to avoid getting bored. Try to include the majority of the activities in your Vietnam itinerary and have a perfect vacation!
Visit the Mekong Delta to discover scenic beauty
Participate in the Cau Ngu Festival or the Whale Festival
Take a hike to the highest mountain in Vietnam – Fan Si Pan
Go on a tour to Dalat city
Take a trip to the Moc Chau valley
Attend the Hoi An Lantern Festival without fail
The best views can be found at Ban Gioc Waterfall
Have Dinner on a cruise on the renowned Halong Bay
Also read: Most beautiful islands in Vietnam – Witness a stunning sight in itself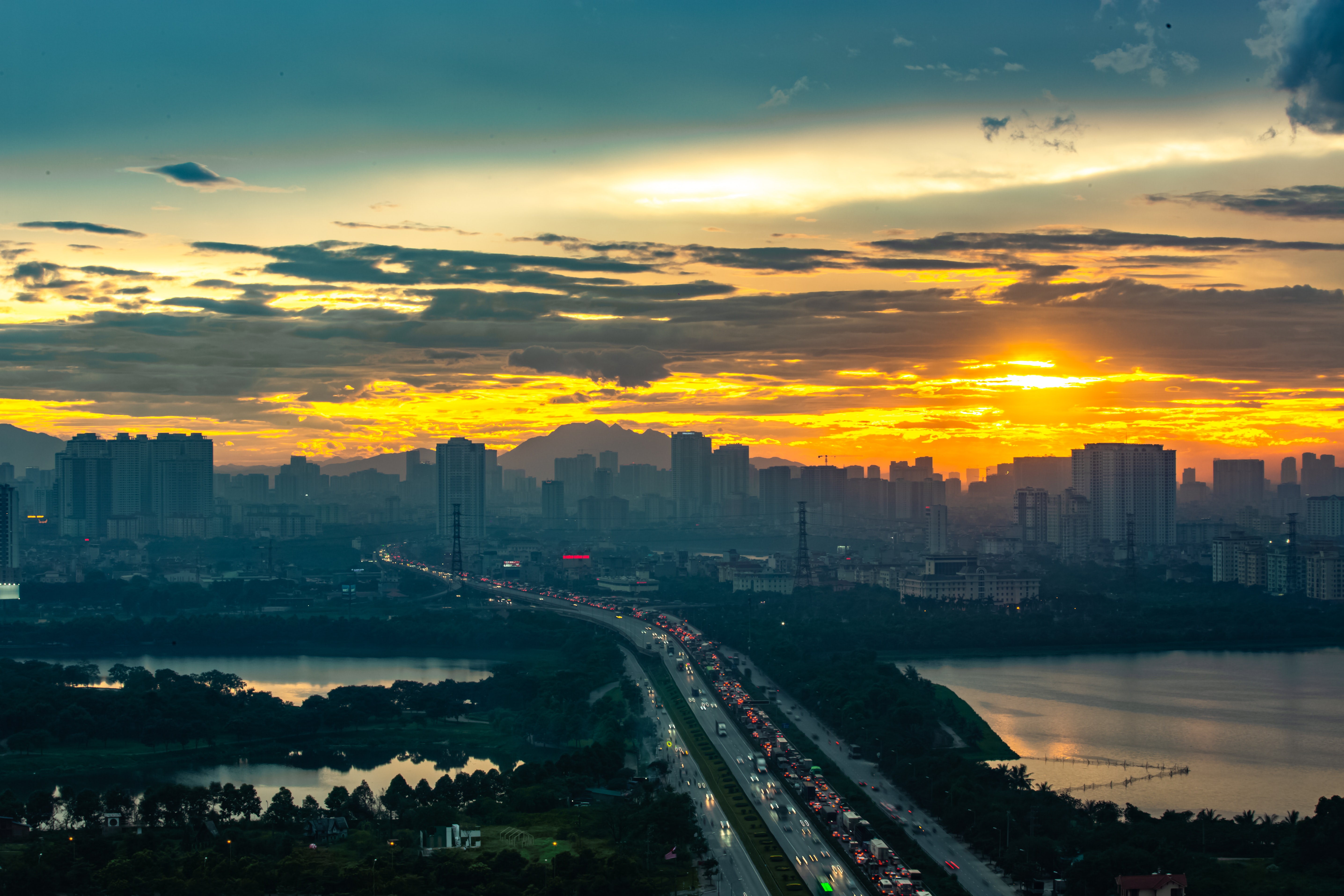 Frequently Asked Questions for Vietnam in February
Q1: Do Indian citizens with passports need a visa to enter Vietnam?
A1: Given that Vietnam does not permit entry by foreigners, Indian citizens must obtain a visa in order to enter the nation.
Q2: Is it safe to travel to Vietnam?
A2: Yes, Vietnam is a safe place to visit and is quite welcoming to tourists. Each year, it receives a large number of visitors, and the crime rate is also relatively low.
Q3: Which is the highest mountain in Vietnam?
A3: The highest peak in Vietnam is Fan Si Peak, also known as Fan Si Pan, and it is 3,143 metres (10,312 ft) tall.
Vietnam is a unique place that should be seen once in a lifetime. Plan your next ideal vacation to this exquisite country by booking a Vietnam tour package from Pickyourtrail at enticing prices. Additionally, you can also customize your itinerary for Vietnam and plan your vacation accordingly. Contact us via WhatsApp, so we can better understand your needs and meet them. Trip is just a click away, don't wait!
Note: The images that are being published here are the author's choice, and the organisation takes no responsibility for their usability.