Cannes is the most glamourous and artistic city in France. Its perfect landscape close by the seaside and the weather that is all-time comforting, allure the tourists and visitors to take part in lots and lots of sizzling activities. Yes! Cannes has more glitz and glam thanks to the annual Cannes Film Festival that set a par as a luxurious city. But, Cannes also has much more diverse things to do from drenching into the artistic arena of museums to going shopping for your favourite luxury brands at Rue d'Antibes. Take a look at these 10 top things to do in Cannes to make your exploration beyond just sightseeing.
Also Read: The French Riviera- A Complete Guide
10 Things To Do In Cannes France
Cannes is a door to multiple experiences that is worthy of boasting beyond words. It is the pandora of France holding the charm that you can't resist. Here we have listed the top 10 trendiest things to do in Cannes so that you shouldn't miss your trip to Cannes.
1. Explore La Croisette:
La Croisette, as a promenade, has a name of its own among France fandom like Champs Elysees. Undoubtedly this is the most iconic place for you to stroll around and explore classy villas, restaurants, Belle Epoque style hotels, designer showrooms, and the seaside view that runs for a mile. But, don't just barge into beaches just like that, as most of them are private beaches in Cannes. Be aware and barge only into the public beaches like Port Palm Beach, Plage du Casino, Plage du Midi, or Plage du Moure. Choose a bench or lounge chair at the perfect spot, and stare away at the cosy bay of Cannes. After resting, start walking on the shores for some leisurely moment.
2. Yachting at Vieux Port: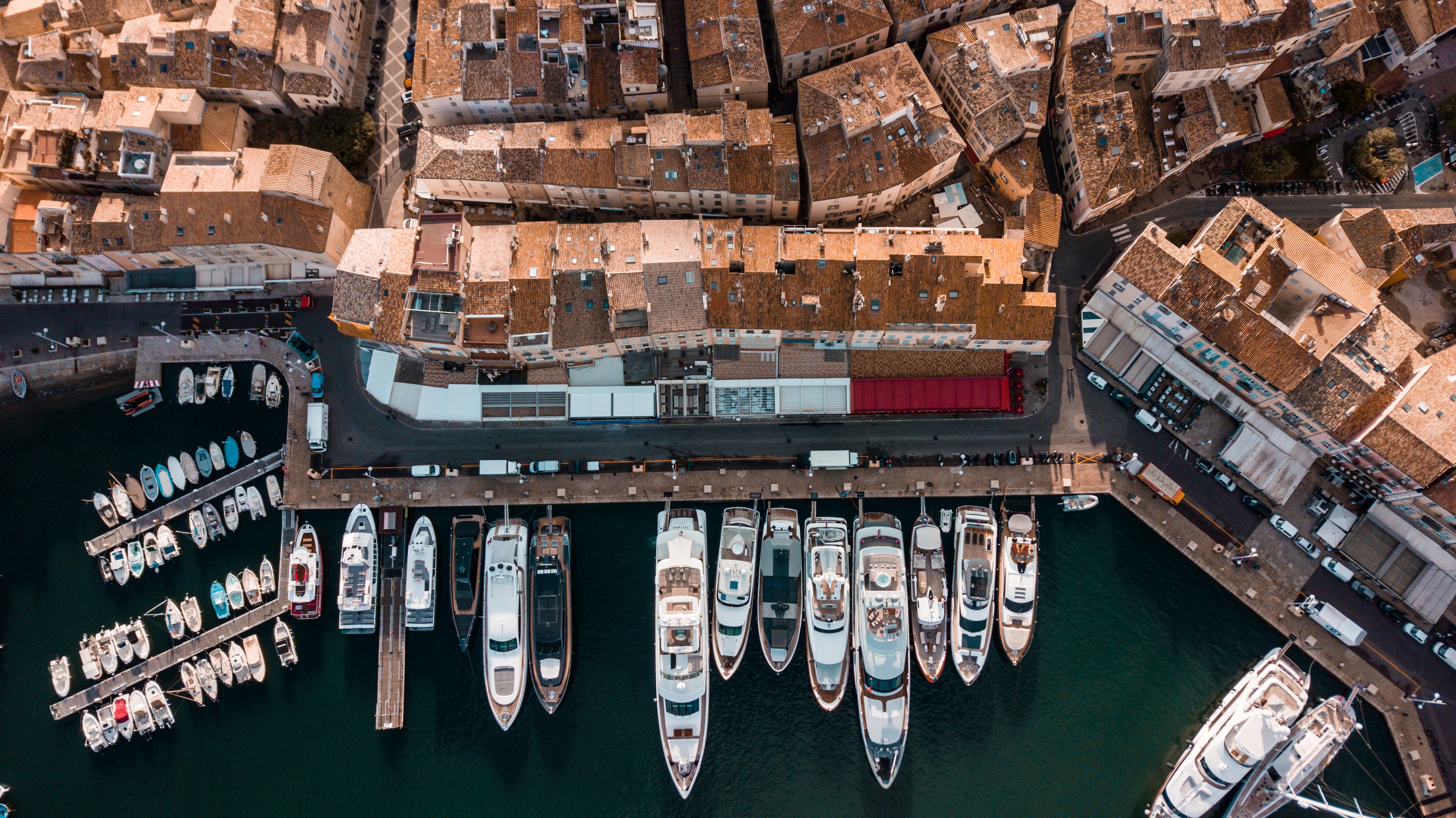 Vieux Port is a significant symbol for both Cannes and the French people's love for yachting. This picturesque port is below the fishing town, Le Suquet and close by Gare Maritime. Its medieval architecture will charm you to an extent where you might end up visiting it every time you visit Cannes. It is not just a dock for the boats and yachts but also where the Royal Regatta's launching point exists. You could sit and enjoy some drinks at the trendiest bars throughout and converse with the locals for some stories of Cannes. Charter a yacht here, sail to explore the rocky path and coves and watch the sunset.
If you visit during September, participate in the Yachting festival, you can look through different yachts and embrace their beauty along with other 50% of foreign attendees. Yes! It is indeed a popular event in Cannes that you shouldn't miss.
Also Read: French Festivals: Celebrate Love, Light & Beauty
3. Wander Around Le Suquet: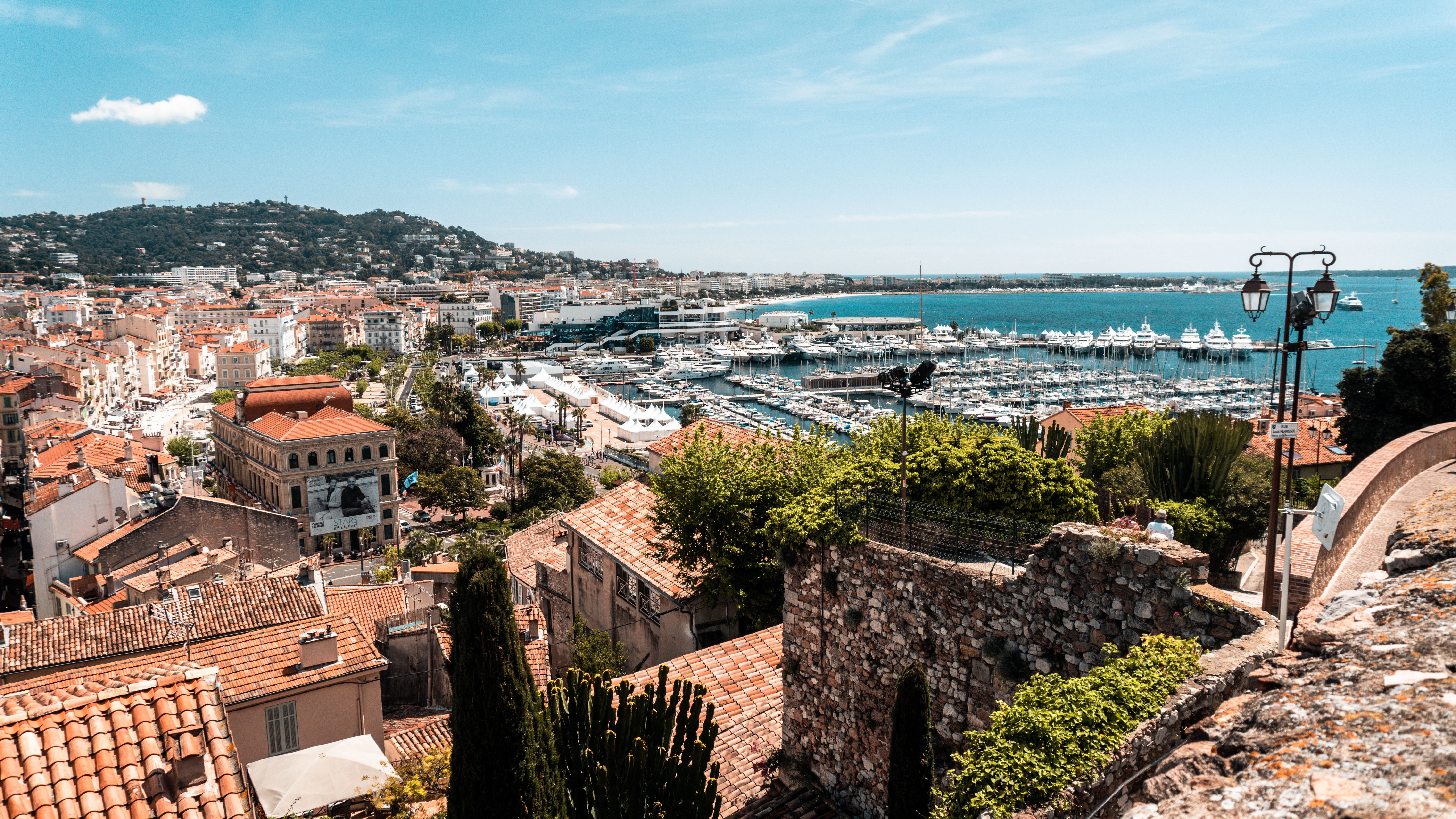 Le Suquet is the oldest fishing town in Cannes above the Vieux Port. It is the best spot for you to wander, take photographs and have a good cup of coffee while enjoying the sunset. This versatile vicinage is most adored for its pastel vibes reflected in the houses built during the 18th and 19th-century. Try the locally-sourced plates of seafood and other local delicacies at restaurants run by the families for generations and watch the tremendous beauty Cannes has to offer. Walking in those cobbled streets makes you reminiscence through the past of France.
Also Read: Things To Do For Free In French Riviera
4. Get Photographed At Palais des Festivals
As you slowly walk on the shores of La Croisette, you will reach the Palais des Festivals at the end. Does it feel like you have heard this name somewhere? Yes! This is the venue of the renowned Cannes Film Festival.
Explore the venue where all the world stars assemble every year. Don't forget to walk on the red carpet that leads to the Grand Auditorium Louis Lumiere and get some instagrammable photographs to boast. Are you planning to travel solo? Still, don't hesitate to ask a passerby to take some pictures of you in this most iconic spot of Cannes. In May, this spot is in the limelight as Cannes Film Festival happens. If you have a craze over films, you have no reason to miss it.
5. Admire The Musee de la Castre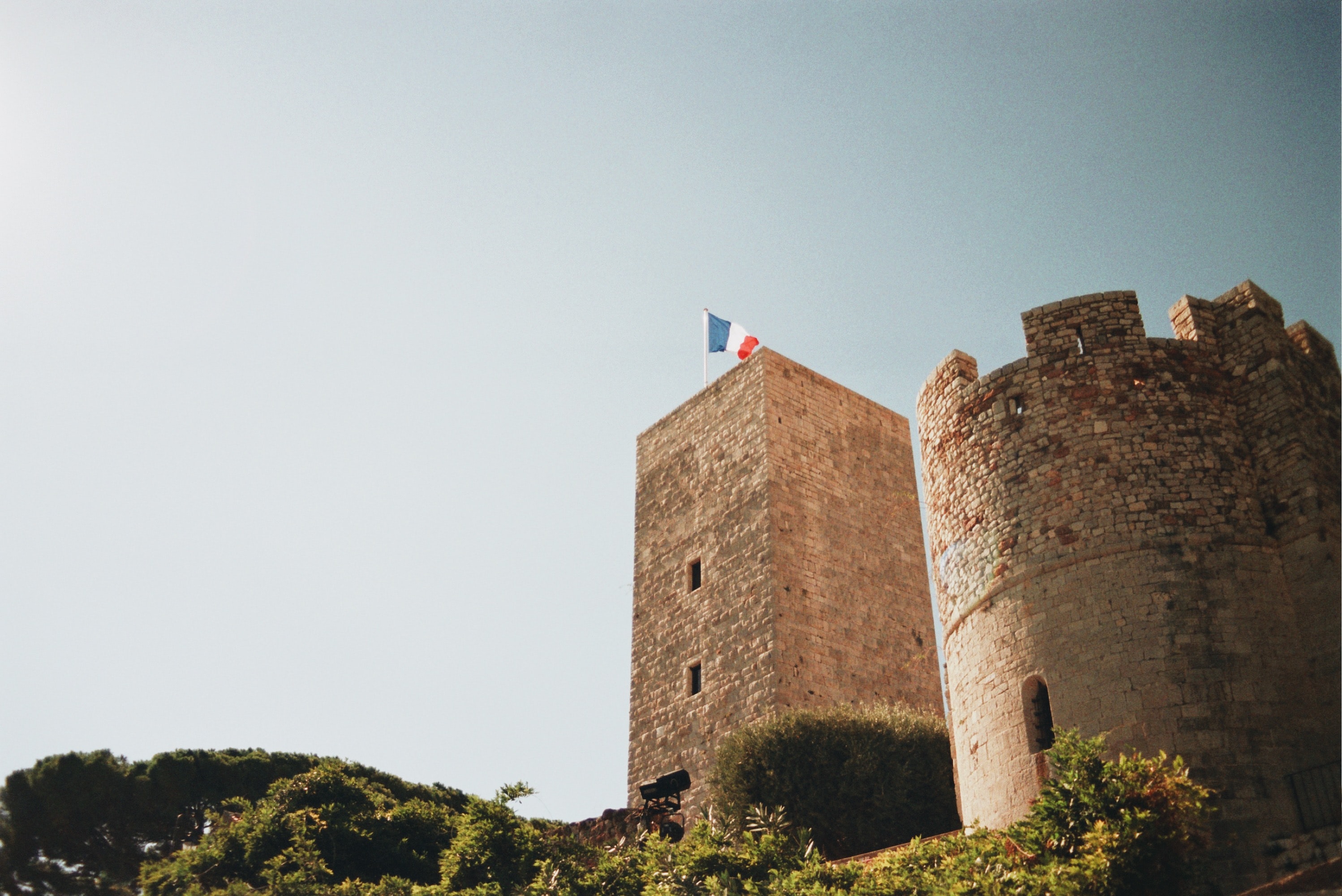 While you are in Le Suquet, we suggest you take steps to go uphill to explore 'one of the oldest buildings in the Cannes turned museum'. Additionally, you could also get to see the panoramic view of the city.
Musée de la Castre is the oldest castle built in the 11th-Century. Walk inside the museum that was home to the monks. Explore the diverse collection displayed for the public that tells the oldest story and history of primitive and medieval Cannes. It has various art collections that showcase arts from places like the Himalayas and artefacts that belong to the Mediterranean. There are also beautiful paintings reflecting France's dynamic landscapes that are worth exaggerating.
Also Read: France In June
6. Visit the Lérins Islands: Saint-Honorat and Sainte-Marguerite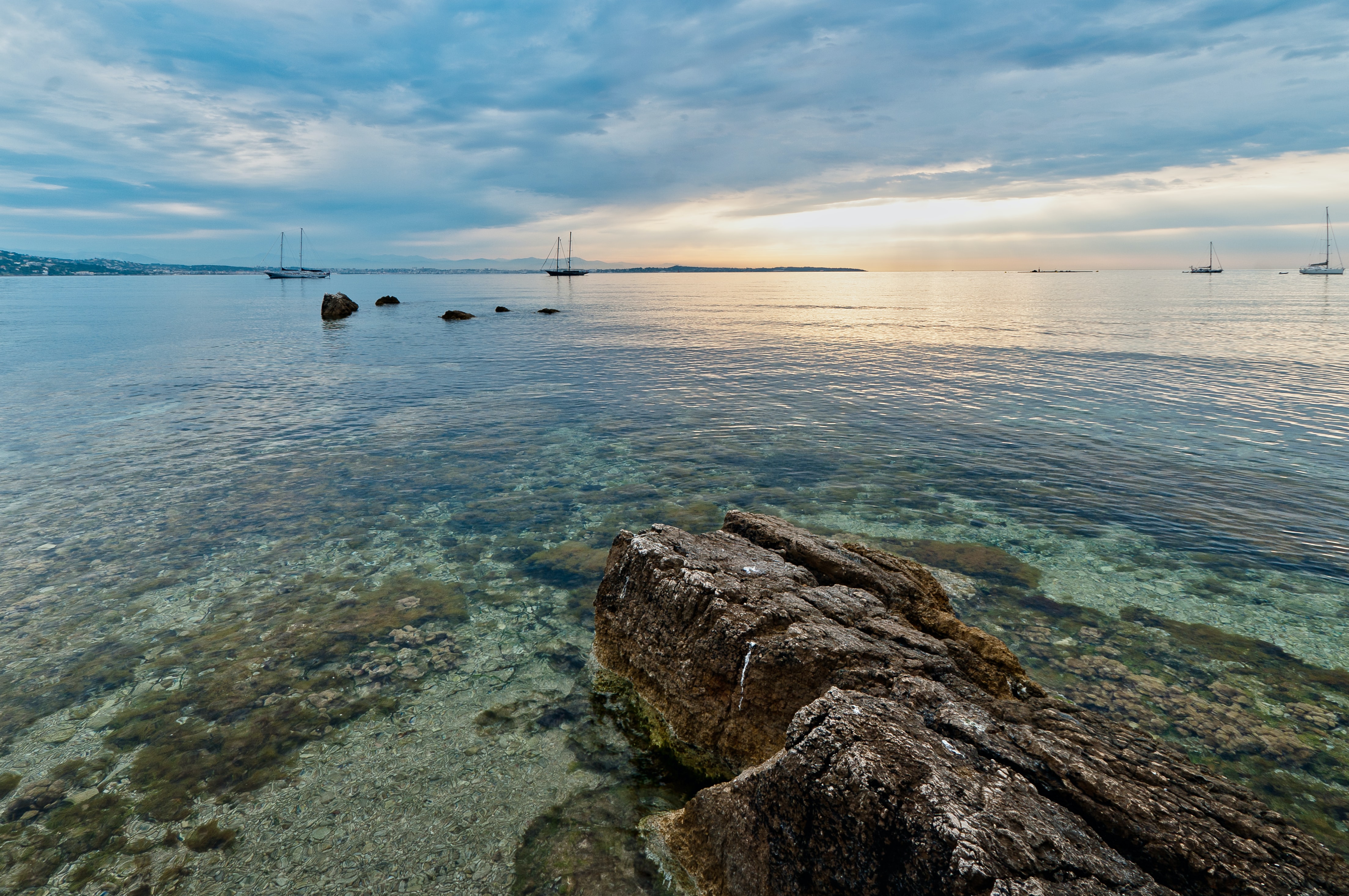 From Cannes, charter a boat or yacht and visit the most desolate yet lush islands Saint-Honorat, Sainte-Marguerite and more as a day trip. Out of a total of 4 islands, these two are the frequently visited and most popular islands close to Cannes.
Sainte-Marguerite
Sainte-Marguerite is the largest island of all and also has a more pleasing atmosphere and colours that melts your soul. A perfect spot for a holistic evening! You can reach there using any ferry services from the port. It just takes a solid 15 min for you to arrive there. It has dazzling beaches where you could swim and surf all day. This woody island has the aroma of nature. Yes, as you walk around the forest zone, you could see and smell the pines trees, and eucalyptus and some fragrant and vibrant flowers. You could also see the famous star-shaped military fort Royal, which was then used as a prison in the 20th-century while visiting the island if you are interested. Moreover, if you are a fan of Alexandre Dumas' works, The Man in the Iron Mask is set on this island.
Saint-Honorat
Saint-Honorat is in the south of Marguerite Island as well as Cannes. Walk around the island to notice how the island showcase time has stopped there through its olden medieval aura. Touch the walls through your fingers to feel the olden architecture and spend your time around the historic abbeys of Saint-Honorat. Visit the oldest monastery founded by a hermit in 410 AD. This island is a car-free zone where still monks live around and vow in silence. Naturally, there are situations where you have to practice some silence. Try some homemade honey or wine from the Cistercian community living on the island.
Also Read: Must-See Cities in France For Indian Families
7. Take A Spiritual Check At Notre-Dame de I'Esperance: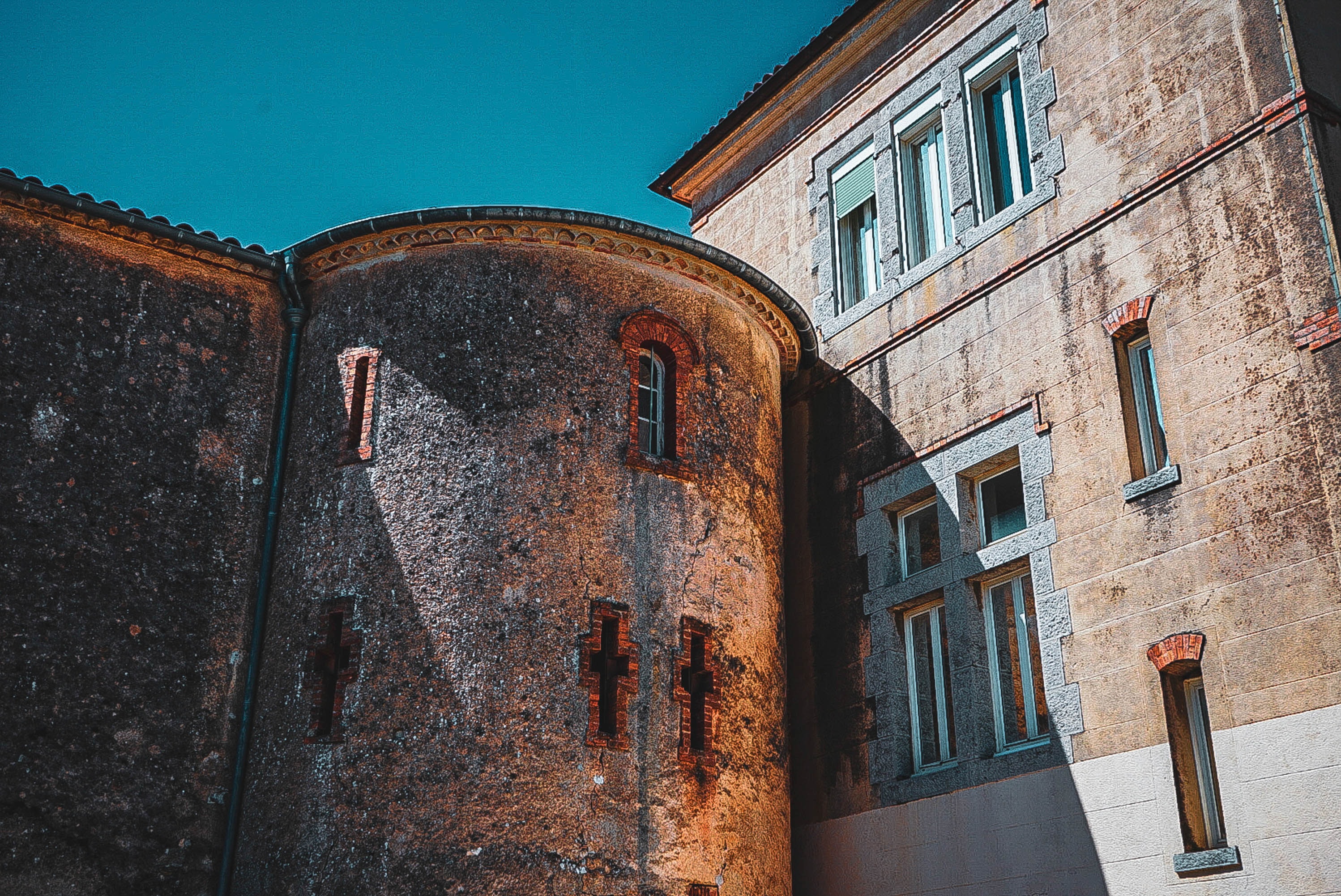 Again, when you are at the summit of Le Suquet, you could see the Eglise Notre Dame de I'Esperance church. It is a church which you shouldn't miss while visiting Cannes. This gothic-style church's existence started in the 16th-century. It feels so relaxing and serene right from the moment you step inside. It has a beautiful porch, an organ, and a cemetery around. At present, it is a venue for religious worship and also an open gallery where classic music festivals happen often.
8. Experience Art At Le Centre d'art La Malmaison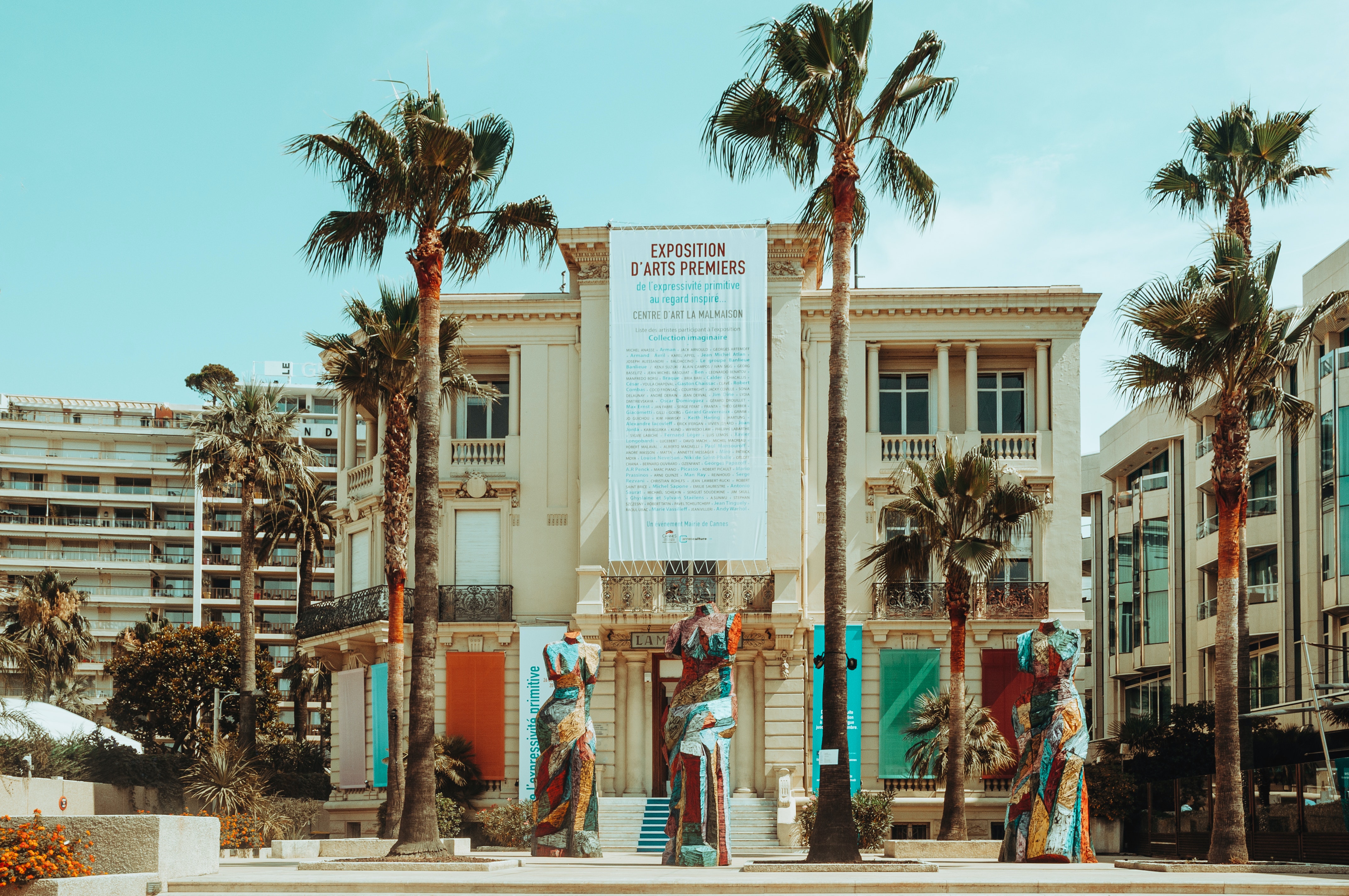 When you are at Cannes, you could see arts and murals all around the city as a pride. There are lots of houses which has murals and art of celebrities. Apart from these, visit Centre d'art La Malmaison to encounter art in the most impressive form. It is a part of the Grand Hotel in Cannes built in 1863. In 1945, its game room and tea room were used as a venue for an art exhibition. Now the entire building is a venue that showcases the marvel of contemporary art.
Walk around this museum that showcases the work of Picasso, Miro, Cesar, and more. So, visit Centre d'Art La Malmaison for best art exibition.
9. Go For Hiking At La Croix des Gardes
Gape at the beauty of La Croi des Gardes before going hiking. This place is the lungs of Cannes. This place in Cannes was once a tiny village that was stealing the hearts of British tourists since the 19th-century. At present, this 200-acre garden is a place for a rejuvenating walk, hike, and picnic spot for both locals and tourists. Imagine taking a therapeutic walk as you smell the cypress and pine trees along the thickest trails.
Also Read: France In November- For a splendid vacation!
10. Do Some Shopping Around Cannes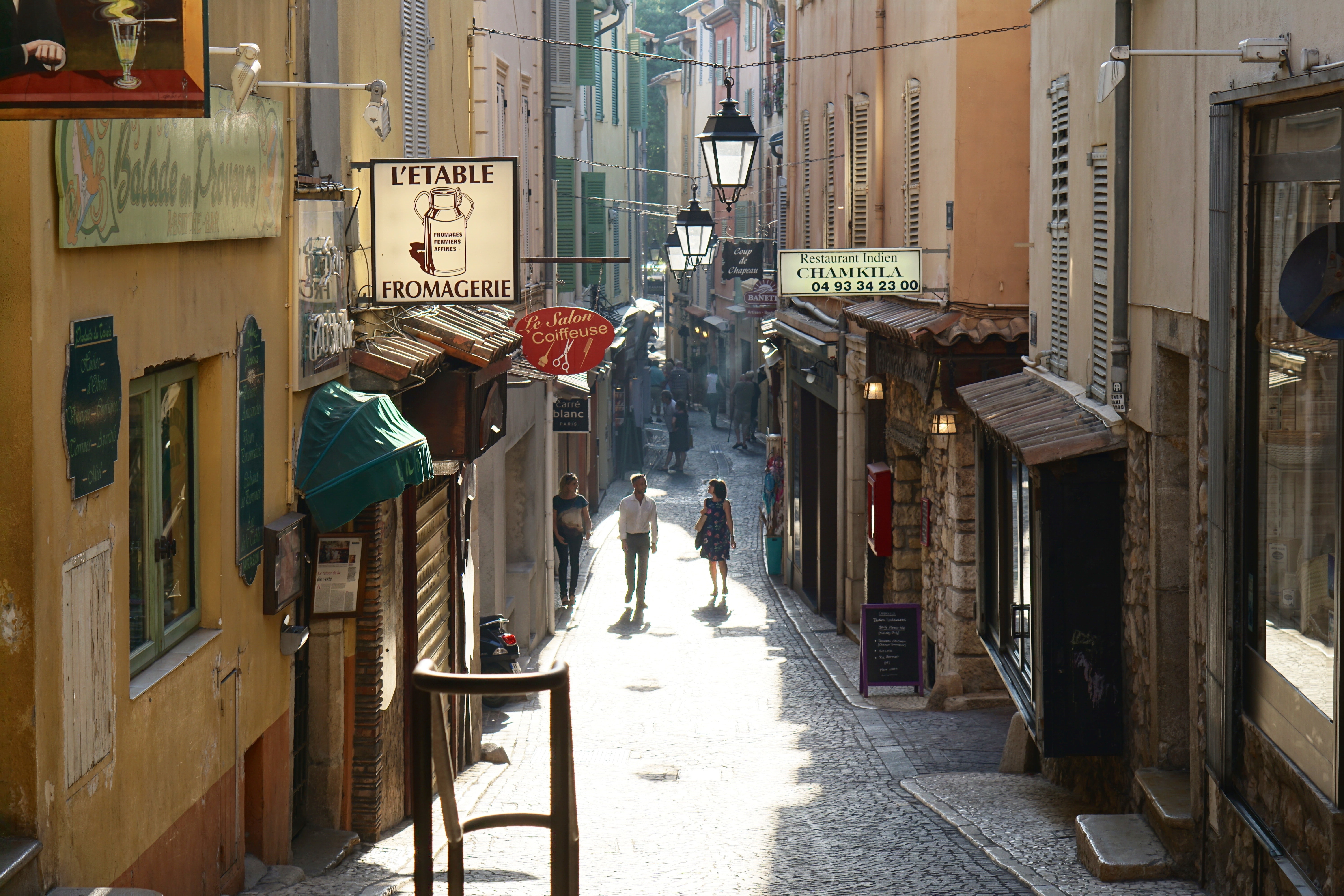 You have so many places to go for shopping or window shopping around Cannes despite your needs. If you visit Marché Forville, you could do everything from shopping at flea markets, buying some flowers, getting some confectioneries, or looking at the fresh local fruits. If you aren't planning to buy, you can take some beautiful photographs of this place and look at the regular life of French people. There are also restaurants where you could get the authentic taste of French cuisine. Rue d'Antibes and La Croisette are the best places if you aim for some luxury goods, jewels, and designer clothes and bags.
Cannes has been a buzz-worthy city in the hearts of people around the world. Now that you know Cannes has more to do than just the Cannes Film festival, plan for your next trip to Cannes. Look through the perfectly crafted France packages from India or France honeymoon tour packages in Pickyourtrail. If you want your vacation to be under your terms, we got an option for that too. Customise your France itinerary for a more relaxing vacation. Start planning right now!