If we ask you to leave the beach vacations and visit temples instead, would you do it? Maybe not. But, while temple hopping sounds like the most boring thing to do when you are taking a break from your routine life, you will have a change in perception when you visit some of the best temples in Bali. Gorgeous and unique in its own way, the Bali temples are a sight to behold! And for that, you don't have to be traditionally religious at heart!
The reasons to visit Balinese temples are aplenty. From the spellbinding location to mesmerizing views and Balinese architecture that talks about the rich Bali heritage, the temple spots double up as magnificent sunset spots for nature lovers.
Read on to understand a bit more on what some of the best Bali temples have to offer. We are sure you will soon chalk out a different itinerary than what you already had in mind.
Tanah Lot
The beautiful sea temple of Tanah Lot located on the top of a small land lets you observe the best sunsets on the island, and keeps you occupied with shops, restaurants, street vendors and a cultural park that has regular dance performances.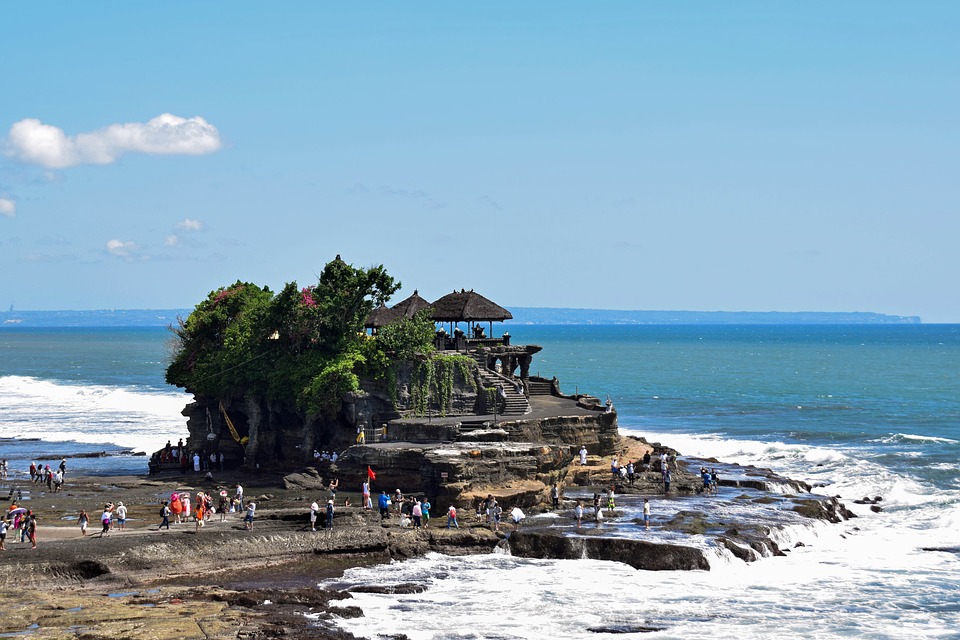 Entry Fee: Adults- IDR 30,000 ,Children- IDR 15,000
Timings: 7:00 AM to 7:00 PM
Location: Jalan Raya Tanah Lot, Beraban Village, Kediri, Tabanan, Bali
Myth or Fact
The holy water spring located in the water cave is said to cure various diseases
The holy snake guards the temple to ward off people who come with bad intentions.
Uluwatu, The Sunset temple of Bali
Located 250 feet on a cliff overlooking the Indian ocean, Uluwatu is one of the most beautiful Balinese temples. To add to the architectural marvel, the exciting Kecak dance takes place every day between 1800 – 1900 hrs in the temple premises.
Entry Fee: Adults- IDR 30,000, Children – IDR 20,000
Timings: 9:00 AM to 6:00 PM
Location: Pecatu, South Kuta, Badung Regency, Bali, Indonesia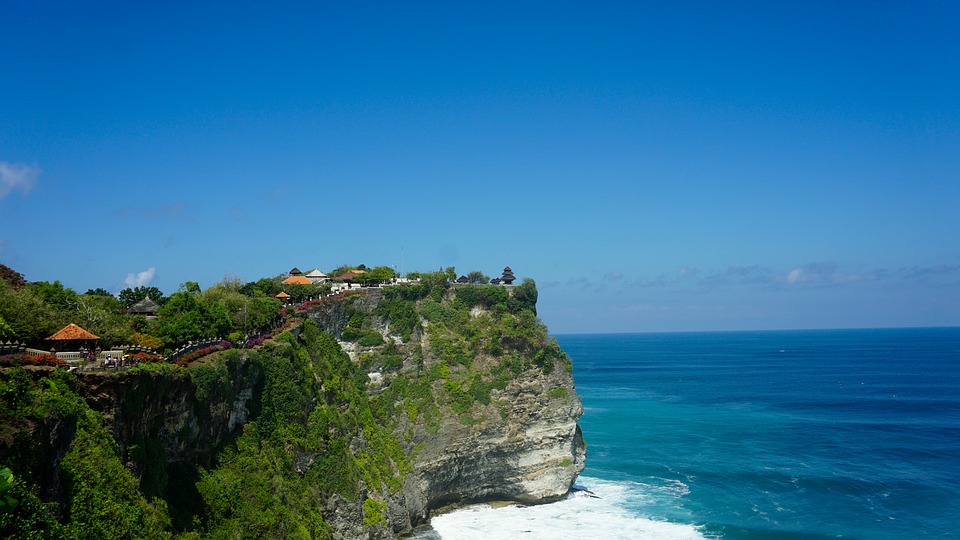 Myth or Fact
Uluwatu is home to a notable population of macaques
Men performing the Kecak dance depict scenes from the "Bhagavad Gita". They are said to go into a trance during the dance.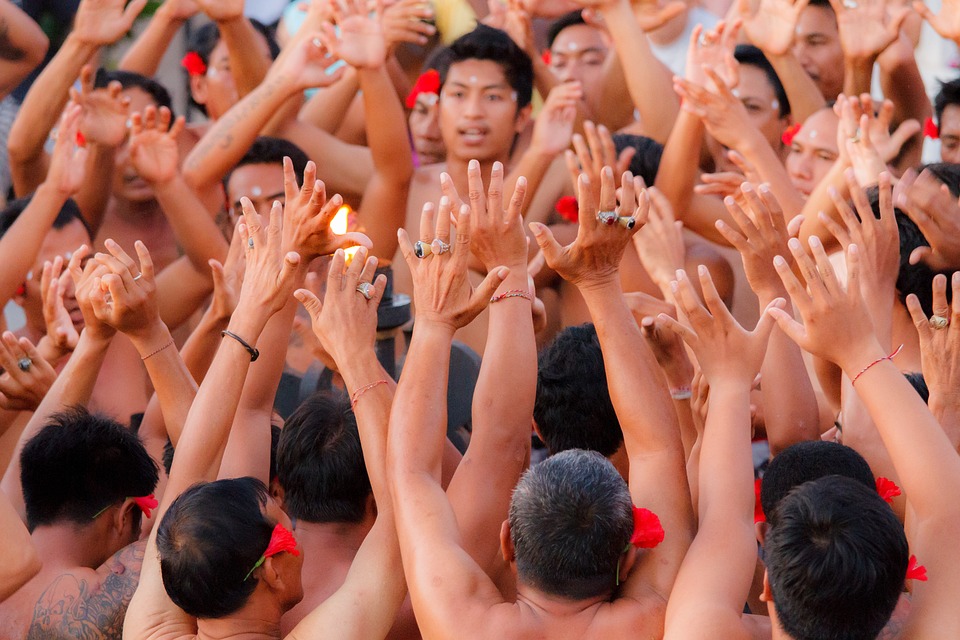 Ulun Danu Beratan Temple
Located on the western side of Beratan Lake in Bedugul, this is fondly called as the heaven in a lake. The floating temple is a famous pictorial landmark, and also one of the most sought after sightseeing places for tourists visiting Bali
Entry Fee: For Foreign passport holders – IDR 10,000
Timings: 8:00 AM to 6:00 PM
Location: Danau Beratan, Baturiti, Tabanan Regency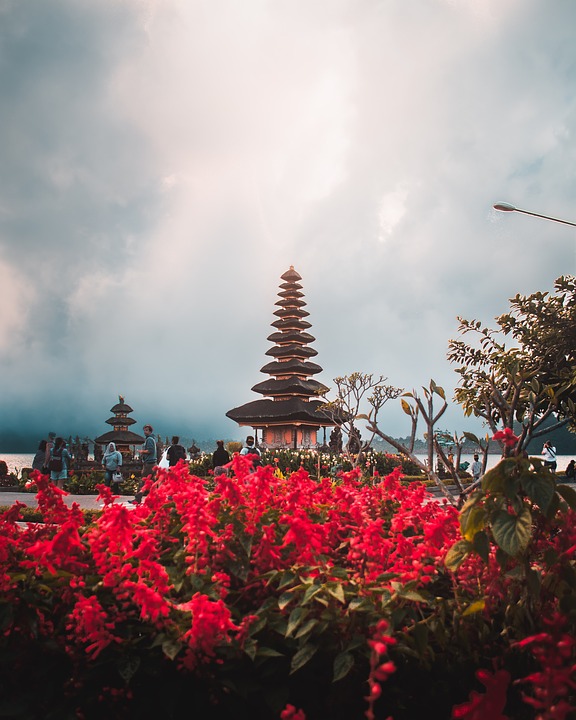 Myth or Fact
This temple is the core of all water temples in Bali
You can explore the temple by foot or rent paddle boats
Besakih Temple, The Mother Temple of Bali
The mother temple of Besakih is the biggest and the holiest temple among all Hindu temples in Bali. Its entrance feels like you are being taken directly to the heavens. Situated on the sloped of Mount Agung, everything about this temple will leave you in awe!
Entry Fee: Per person – IDR 35,000
Timings: 8:00 AM to 5:00 PM
Location: Jl. Gunung Mas No.Ds, Besakih, Kabupaten Karangasem, Bali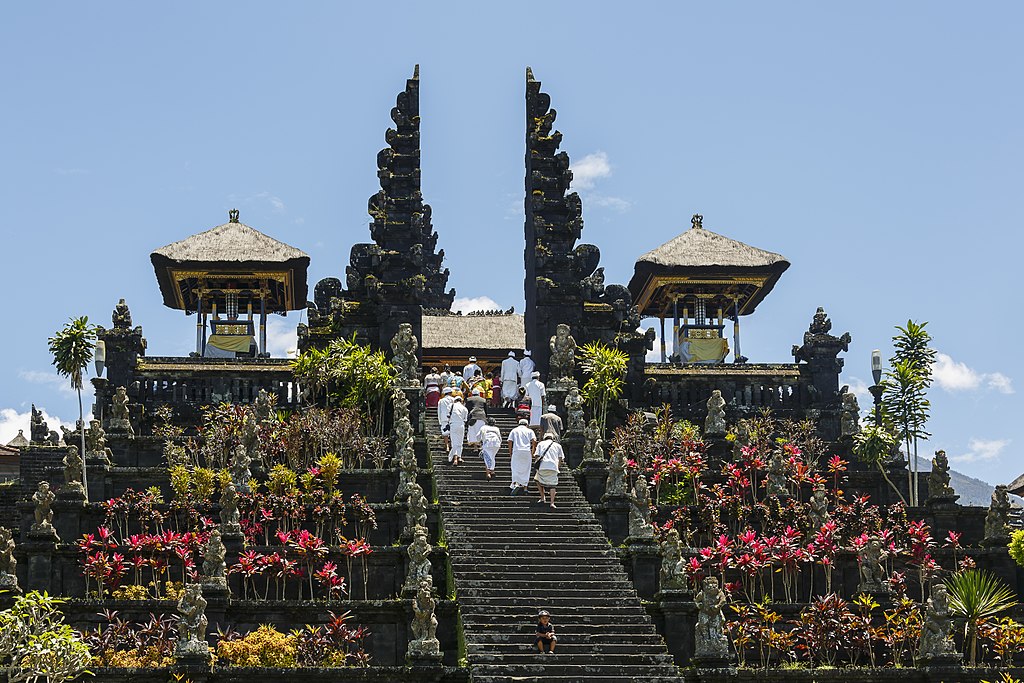 Myth or Fact
The temple gets its name from 'Basuki' which is a reference to a dragon deity said to live in the mountain.
Mount Agung that erupted in 1963, did not destroy the temples of Pura Besakih; this is considered a miraculous sign by the Hindu community.
Goa Gajah
This cave temple is a century old and is among the sought temples in Bali. Situated on a hillside, Goa Gajah is famous for visitors coming together for spiritual meditation. You will get to witness the rock-wall carvings, relic-filled courtyard, the central meditation cave, and the bathing pools around during your visit to the Elephant cave temple.
Entry Fee: Per Person – IDR 20,000
Timings: 8:00 AM to 4:00 PM
Location: Bedulu Village, Jalan Raya Goa Gajah, Blahbatuh, Gianyar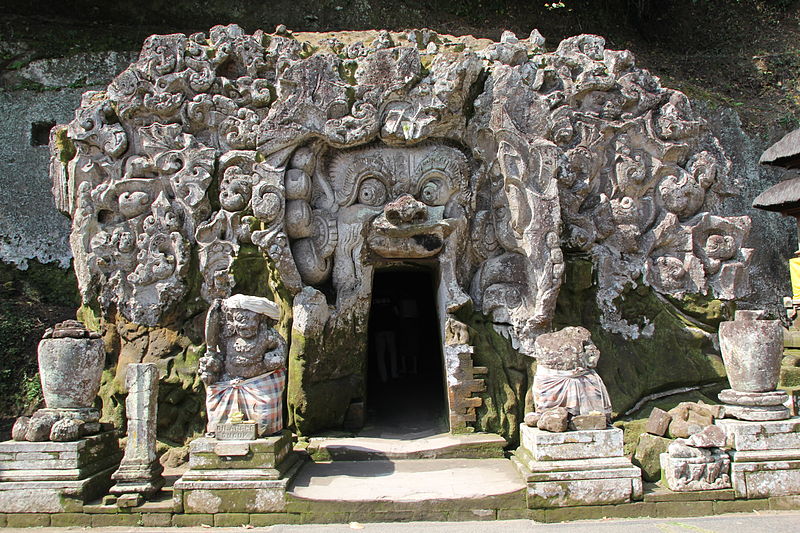 Myth or Fact
A giant, Kebo Iwa used his fingernails to dig into the solid rock and carve out the temple.
The entrance to the cave looks like a demonic mouth, said to be that of a child-eating witch.
Underwater Temple of Bali
Visiting an underwater temple is a bucket list for many folks. Don't think twice before visiting this on your Bali vacation. You can visit the underwater temple by snorkelling or diving and it is truly one of the most unique temple tour experience, packed with calmness and adventure.
Entry Fee: The cost is for the Snorkelling or diving tour that you will take to visit the underwater temple.
Timings: Will vary depending on the weather conditions
Pemuteran, Bali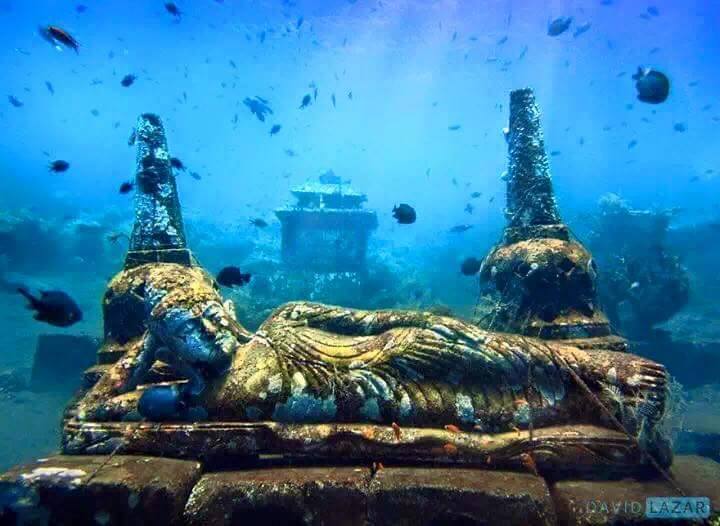 Myth or Fact
The temple was built as part of a recent environmental conservation program and is less than 20 years old.
Taman Ayun Temple
One of the most beautiful temples in Bali nestled with nature is wrapped in serenity and greenery. Its expansive landscape with lotus and fish ponds make visitors fall in love with the place. You can view some unique traditional Balinese architectural features via the thatched multi-roofed shrines.
Entry Fee: Per Person – IDR 15,000
Timings: 9:00 AM to 4:00 PM
Location: Jalan Ayodya No.10, Mengwi, Kabupaten Badung, Bali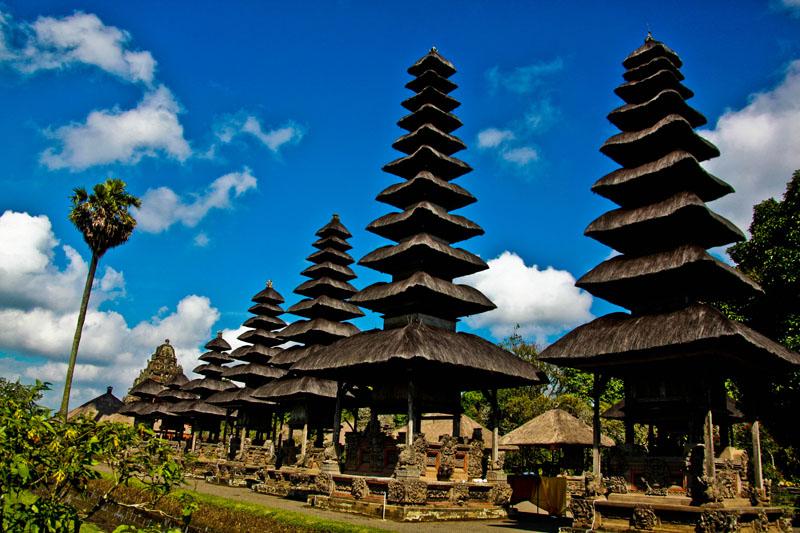 Myth or Fact
The temple has nine spray jets, one for each God of Hinduism practised in Bali
This was built to serve as the main site of worship to Mengwi people, to save them from travelling very long distances for worshipping at the Besakih temple.
Goa Lawah Temple
Located on the southeast coast of Bali, you get to witness the beautiful coast of Nusa Penida at a distance. Built around a cave, the interesting motifs of dragons, large banyan trees at the entrance and shrines in the middle gives visitors an eerie feeling.
Entry Fee: Per Person – IDR 15,000
Timings: 8:00 AM to 6:00 PM
Location: Jl. Raya Goa Lawah, Klunkung, Kabupaten Klungkung, Bali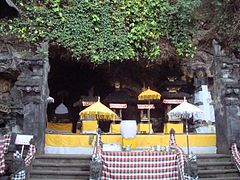 Myth or Fact
This temple is said to serves as a guardian against dark forces from the sea
Also known as the Bat cave temple
Tirta Empul
Famous for its holy water, this temple is one of the largest water temples in Bali. You will find statues surrounded by lush green gardens & tropical plants at the entrance. The first pools are located right behind the entrance gate
Entry Fee: Per Person IDR 15,000
Timings: 9:00 AM to 5:00 PM
Location: Jalan Tirta, Manukaya, Tampaksiring, Kabupaten Gianyar, Bali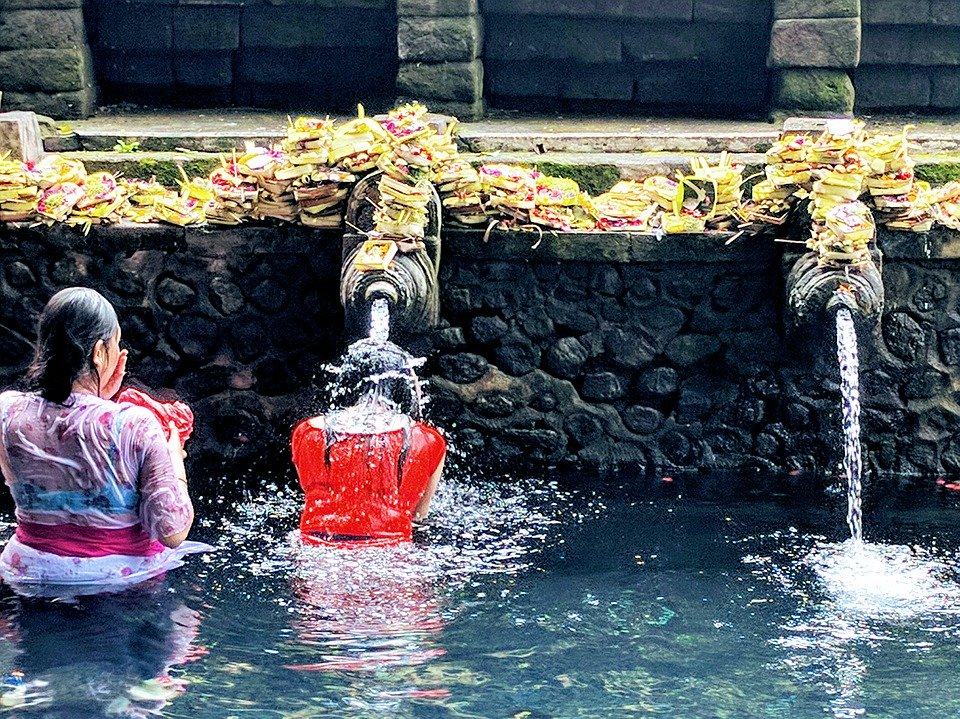 Myth or Fact
Inscriptions were found that dated the temple's founding date to 926 AD.
This water was used to spray on the dead warriors of Maya Denawa, who were then brought back to life.
We are sure you are as mesmerized as we are, reading about the striking temples of Bali. So, book your Bali vacation, pack some sarongs, and off you go to the Mystical land of Bali. Don't know where to start, don't worry, our in house destination experts at Pickyourtrail are just a call away. You can also look at some of our recently booked itineraries to take inspiration from. Om Swastiastu to all!