Situated in Central Turkey with many mind-blowing rock formations, is the town of Goreme. Located in Cappadoccia on the Anatolian side of Turkey, it is home to many wonders. Christians used the town as a retreat during the Roman era. So this is the reason why you can see many rock churches here even today. Being historically valuable, it is home to many attractions including the Goreme Open Air Museum, Love and Pigeon Valley, and more. But there is an attraction that truly stands out and is the most popular. It is the Goreme National Park. So here are a few notable things about the Park!
Goreme National Park
The Goreme National Park, also known as Göreme National Park and the Rock Sites of Cappadocia is truly nature at its best. The distinctive features of the place that sets it apart are the fairy chimneys. Fairy chimneys by definition are tuffs that get set in a conical shape and have been weathered by nature's forces. These nature's miracles when combined with historical settlements have a story to tell.
Location of Goreme National Park
The Goreme National Park comprises mountain ridges, valleys, and hoodoos, or the Fairy chimneys. These hoodoos came into existence when volcanic eruptions were eroded. The national park spreads over the regions Nevsehir city and the towns of Avanos and Urgup. It also includes the sites of Karain, Karlık, Yeşilöz, Soğanlı and the subterranean cities of Kaymaklı and Derinkuyu. Guarded heavily on the east and south end by now extinct volcanic ranges of Hasan Dağ and Erciyes Dağ, it is really a sight to behold.
Also read: Best Activities To Do In Cappadocia On Your Turkey Vacation
History of Goreme National Park
It all began about 30 million years ago. Volcanoes back then were active and erupting as all over the neighbouring landscapes. As time passed by the ash solidified to form tuff. Fast forward many years later after erosion by wind and water, the result was a landscape filled with towers and hoodoo rock formations that make Goreme National Park a natural treasure. Furthermore, human hands have moulded this soft volcanic rock to make homes. An 8-story deep city system exists amongst these hoodoo rock formations. This city is well connected via tunnels and underground connections. Not just homes, the early settlers went ahead and carved prayer site and even animal shelters. Isn't that just amazing?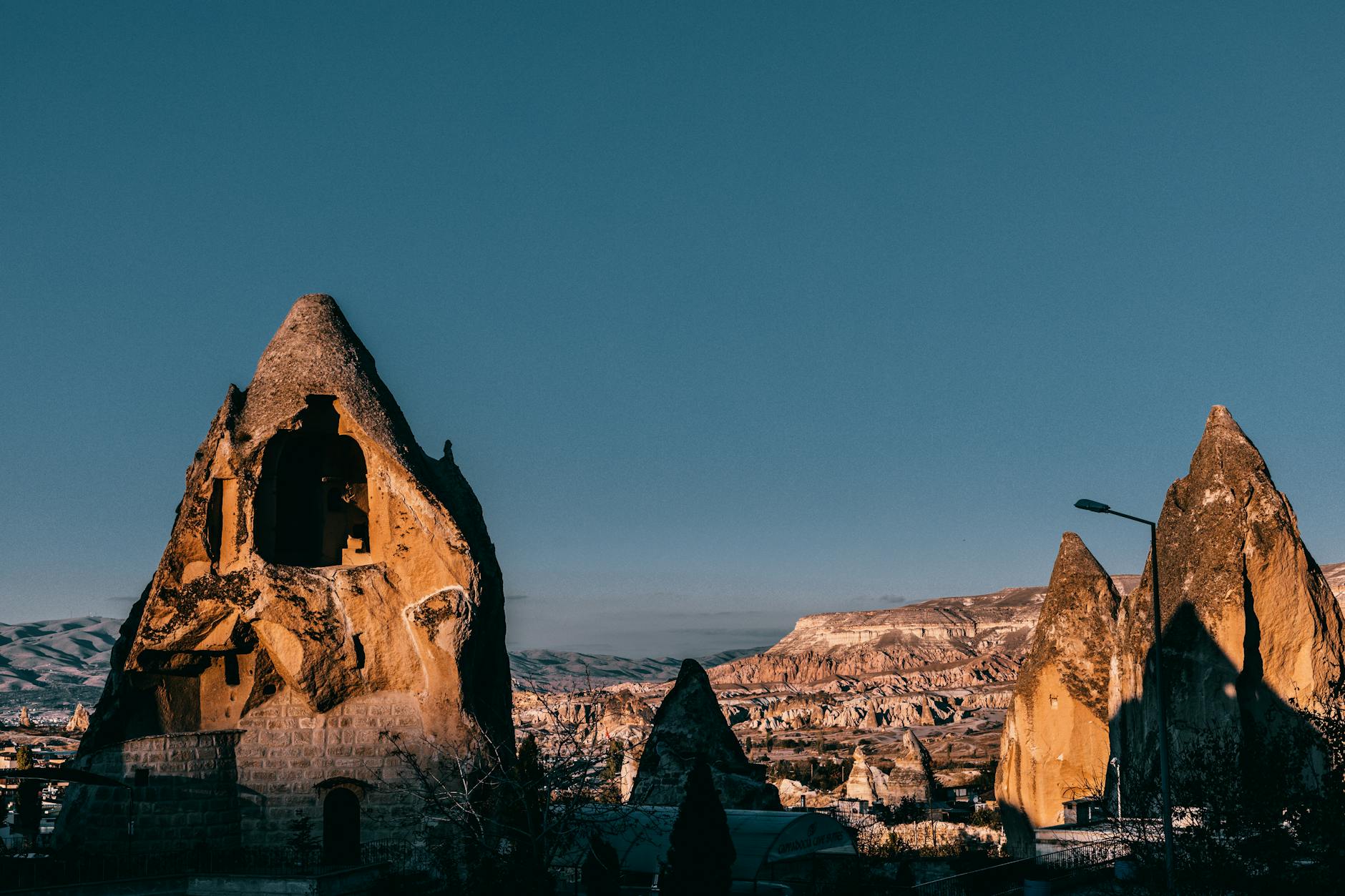 Things to do at Goreme National Park
The tourists can explore Nature Trails as a fun activity at the National Park. There are about 6 trails and you can pick one of them based on your comfort level! The Zemi Valley Trail is the easiest of all the hikes and helps you explore the whole establishment and take instagrammable pictures! A relatively tougher and longer trail is the Goreme Trail. It is a 8.6-mile loop trail that features an elevation gain of 1,643 feet while moving up , into and around the rock formations of the park.  Rose And Red Valleys are the next two trails with a slightly longer loop trail and higher elevation. The most adventurous and daring are the Cappadocia Sunrise And Sunset Spots! This can be carefully planned at sunrise or sunset and you will get a panoramic view of the entire park.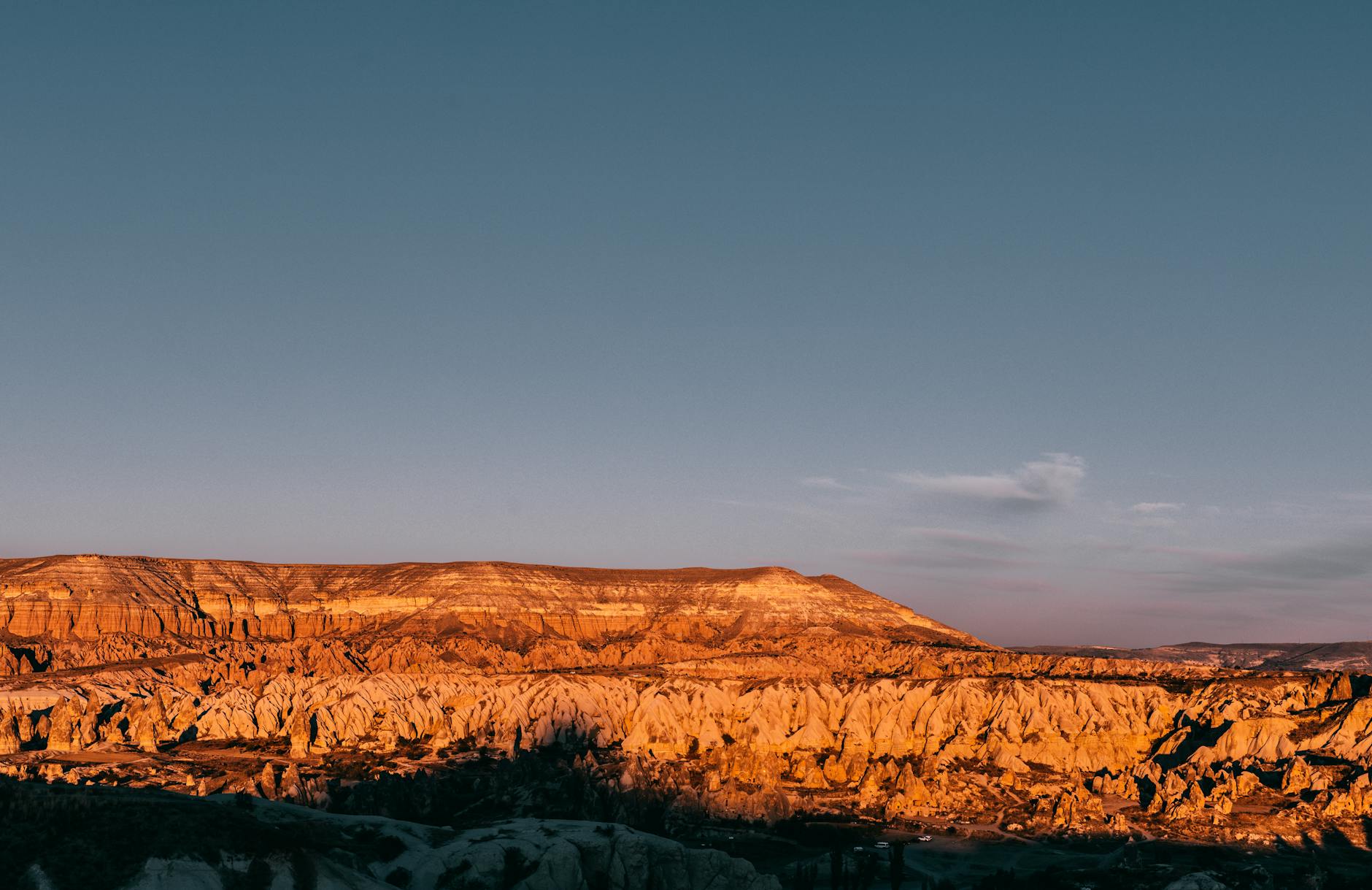 Fun Facts
If I got your attention up until now, I am sure you want to know a few fun facts about the park. So these are a few facts you need to know about this place :
The Park is a sprawling area of 39 square miles – about a total of 100 square kilometres!
It became a UNESCO World Heritage Site in 1985.
At the location, most of the plateaus and hills mainly contain basalt.
The tombs and madrasahs here display the finest Seljuk stone workmanship.
The neighbouring towns of Urgup, Mustafapasa, Avanos, Goreme and Uchisar are home to architectural features which make the region culturally rich and worth seeing.
Also read: 6 Most Beautiful Lakes In Turkey To Visit For a Leisure Stroll by the Banks
So, this is Goreme National Park for you. Ready to explore Turkey on your next vacation? Then, go ahead and explore PickYourTrail! We are India's leading customizable travel company that gives travellers the freedom to customize their itineraries based on their budgets, requirements, and interests completely online. Go ahead and book your Turkey package now. Happy vacation to you! 😀
Note: The images that are being published here are the author's choice, and the organisation takes no responsibility for their usability.