Love Fishing? Well, you are totally going to fall in love with Australia. With almost 60,000 kilometres of coastline and more than 4,000 marine species, this place is heaven for fishing. Isn't that great? It is, right? Australia is famous for its stunning beaches, koalas, adventure activities, wine and also for its beautiful fishing destinations. You will find the most unique marine species and multiple fishing destinations in Australia. Also, Australia hosts the largest fishing tournament in the Southern Hemisphere. This can't get better anymore, right? Why miss Australia when it has soo much to offer? Want to know more? Lets virtually jump into the boat and find out the top 10 fishing destinations in Australia.
Top 10 Fishing Destinations in Australia
Pickyourtrail has curated a list of the top 10 fishing destinations in Australia and find out your favourite in the list. Its time to visit our Nemo and Dory!
Excited? Well, keep reading…
1. Cairns, Queensland
Ever wanted to catch a black marlin? Well, then Cairns should be the place for your fishing experience in Australia. Interestingly, according to the International Game Fishing Association records, up to 70% of black marlins are caught in Cairns every year. Well, you may try your luck too. You can find a huge number of black marlins from September to late December. Apart from black marlin, you can also find some interesting species such as yellowfin tuna, barracuda, trevally and sailfish. Cairns is definitely one of the best fishing destinations in Australia.
2. Port Lincoln, South Australia
Port Lincoln is mostly known as the seafood capital of Australia. Well, it means Port Lincoln is one of the best fishing destinations in Australia too. Want to catch a bluefin tuna? Well, Port Lincoln is the place for you. A huge amount of bluefin tunas are found here. The ocean can be rough and it is highly advisable that you check the weather conditions before you get your boat on the water.
3. The Top End, Northern Territory
Surrounding Darwin and Kakadu National Park, the tropical northernmost tip of the Northern Territory is famous for some of the best barramundi fishing in Australia. Some of the best fishing spots in the Top End are Daly River, Shady Camp, and Adelaide River. Apart from barramundi, reef fishing and deep-sea fishing are also popular in the Top End. You can book a guided trip, stay at a fishing lodge, or hire a boat and start finding your luck on fishing.
4. Central Highlands, Tasmania
Central Highlands has more than 3,000 lakes and is famous for trout fishing in Australia. Well, this is tricky. Looking for some rewarding fishing experiences? Well, Central Highlands is the place you should be fishing. Catching a wild brown trout or a rainbow trout can be really challenging even for an experienced angler. Test your fishing skills in Central Highlands. Ensure you check the river or lake is open before you head out, and dress in layers as the weather here can change quickly. Get your folks and check your fishing skills at Central Highlands.
5. Hervey Bay, Queensland
Hervey Bay is one of the famous fishing destinations in Australia and is well known for its crystal-clear subtropical water. You will also find a diverse species of Australian gamefish. If you are looking for a meal, there are chances you will find one at the Hervey Bay.
6. Lake Jindabyne, New South Wales
A five-and-a-half-hour drive from Sydney will take you to the beautiful Lake Jindabyne. Lake Jindabyne is famous for its trout fishing in Australia. You can catch brown, brook, and rainbow trout here, as well as Atlantic salmon. Prime spots are usually around the lake edges and it is always advised to fish early or late for best results. Jindabyne is also home for the Gaden Trout Hatchery, where you can learn more about the region's fish breeding before you cast your line.
7. Sydney
Sydney is one of the famous fishing destinations in Australia which is known for its diverse and scenic fishing experiences. With the beautiful views of the Sydney Opera House and Sydney Harbour Bridge, Sydney offers a beautiful fishing experience. Some of the famous spots are Coogee, Bondi, Palm Beach, and Parramatta River. You will find a lot of salmon, tailor, kingfish, yellowtail, bream, blue marlin, and mulloway. Isn't that an interesting list of marine species? Well, visit Sydney and find your luck.
8. Gippsland, Victoria
Gippsland is definitely one of the best fishing destinations you will find in Victoria. People flock here to catch salmon, snapper, trevally, jewies, tailor, whiting, bream, trout, redfin, flatties and many more. From expansive lakes to beaches there are excellent fishing opportunities for beginners in Gippsland. Some of the best spots for fishing in Gippsland are Blue rock lake, Lake Narracan, Lake Glenmaggie, Metung, and Lake King.
9. Broome, Western Australia
Broome is a famous town in Western Australia and attracts a lot of tourists every year. Guess what! Fishing is very famous in Broome. You will find anglers from across the world at Broome. Every angler will find something in Broome according to their interest and never miss this place in your itinerary. The best time for fishing around Broome is during summer, as the barramundi and mangrove jack is more active, while threadfin salmon and jewfish are also around. You will also find a lot of fishing spots close to Broome, where every angler would try their luck to catch a barramundi.
10. Port Stephens, New South Wales
The final one to enter the top fishing destinations in Australia is Port Stephens. You will find tourists gathering at Port Stephens during March and February as the region hosts the Southern Hemisphere's largest game fishing tournament. Cool right? Some of the frequently caught species in the region include bream, dusky flathead, sand whiting, snapper, luderick, tailor, mulloway, and kingfish.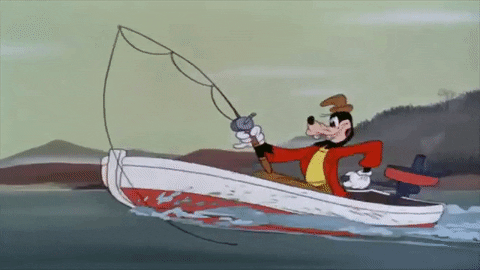 And that is the end of the top 10 fishing destinations in Australia. Not a bad idea, right? It is always exciting to get involved in fishing and Australia will be your all-time favourite destination for fishing. Hope you found your favourite fishing destinations in Australia and now what? Get ready to experience fishing in Australia. All you need to do is to reach Pickyourtrail website. You can customize your own itinerary and find out some cool travel packages to Australia. We also have our Customer Happiness team to guide you throughout your vacation by the 24/7 App guidance. Trust me, your vacation will be even more exciting and stress-free with our guidance. Also, do follow our page to get some inspiring travel contents. Start exploring with Pickyourtrail!
Note: The images that are being published here are the author's choice, and the organisation takes no responsibility for their usability.