Dubai, the UAE's glamour-magnet metropolis, where sky-is-the-limit luxury like nowhere else within the city, is a difficult site to seek out a villa separate A-list levels of comfort anywhere else. Your decision of premium lodgings will put you near sun-drenched beaches, beats-pumping seaside clubs, skyscraper cafes, and contemporary architectural designs. It will help you decide whether you want a solitary apartment or an upscale villa within a groomed resort property. Scroll through the page to read about some best villas in Dubai.
Also Read: 7 Family-Friendly Hotels in Dubai
1. Palm Jumeirah Villa
Palm Jumeirah seaside property provides you with bedrooms plus a maid's room, a private pool, designer furnishings, and straightforward access to the clear seas of Palm Jumeirah. The property is a component of an elite villa complex on Dubai's most affluent island, Palm Jumeirah.
The property features a year-round private pool, direct beach access, an outside lounging space, and a grilling area. Each room has been created with the very best guest comfort in mind. The rooms vary in size, and everyone have attached bathrooms, providing the seclusion demanded during this chic villa for groups.
Amenities:
Balcony
Parking
Airconditioning
Internet Access
Terrace
Shared Indoor Pool
Wi-fi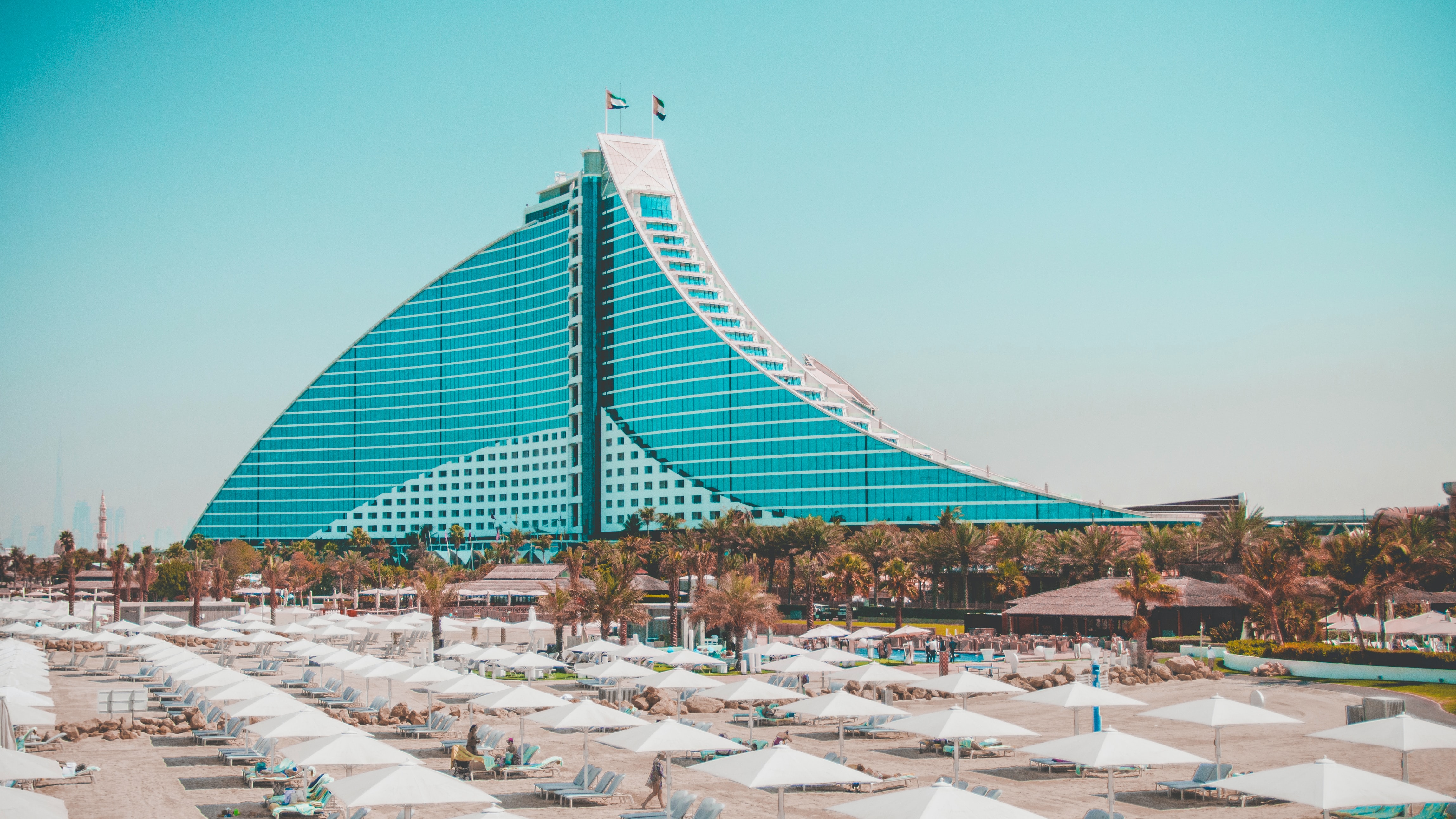 Also Read: Atlantis The Palm Jumeirah
2. Los Palma's Beachfront Villa
The beachfront villa in Los Palma has air conditioning, a balcony, and views of the beach. These accommodations provide a private pool, a garden, grilling amenities, free WiFi, and free private parking. The villa has five bedrooms, a flat-screen TV, a totally equipped kitchen with a dishwasher and microwave, a washer, and five bathrooms, one among which features a bidet. The hotel can provide towels and linen for an additional cost.
Aquaventure Waterpark is 5 kilometers away, while WHITE Beach is 1.8 kilometers away. Dream Inn – Los Palma's Beachfront Villa is 25 kilometers from Al Maktoum International Airport, hence the hotel offers a fee-based airport shuttle service.
Amenities:
Airport Shuttle
Wi-fi
Swimming pool
Beachfront
Family rooms
Also Read: 8 Best Villas In Dubai
3. Two-Bedroom Skyline Villa
The dazzling jewel of Bvlgari Resort Dubai, located on a seahorse-shaped island in Jumeira Bay, brings Mediterranean flair to the Middle East. The Park's design is inspired by the sea, creating luxurious enclave minutes from the mainland, surrounded by ocean views, and home to the first Bvlgari Yacht Club & Marina.
The 250 sqm skyline view villas are the ideal place to take in the city's metropolitan landscape's stunning cityscape, day or night. With views of the world's highest tower soaring above the city's contemporary design, the skyline view villas are the obvious choice for city planners.
Amenities:
Spa
Business Centre
Poolside Bar
Private Beach
Wi-fi
Fitness Facilities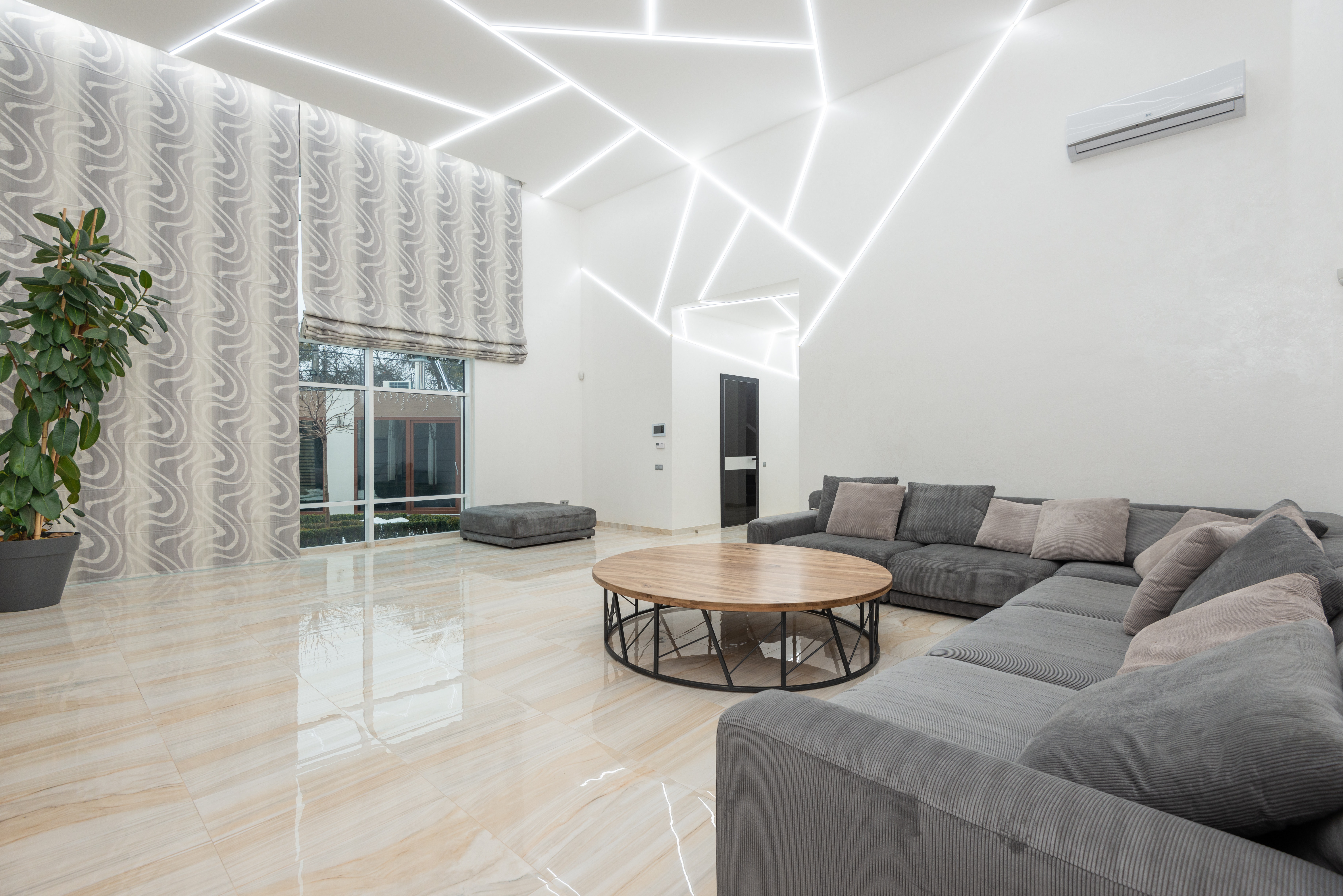 Also Read: Spas In Palm Jumeirah
4. Ultimate Villa-Nikki Beach
The Ultimate Villa, complete with a restaurant or double sun loungers, is just the focus of any vacation at Nikki Beach. At Nikki Beach Resort & Spa Dubai, the Ultimate Villa, replete with a restaurant and double sun loungers, is the focal point of every vacation. The three-bedroom Ultimate Villa, which has its own entrance and is located between the Nikki Beach Restaurant & Beach Club and the Resort, boasts a spectacular view of the Arabian Gulf.
You can unwind by going to the spa, which offers massages, body treatments, and facials. You may relax on the beach after a swim in one of the rooftop patio pools. In addition to complimentary wireless Internet access, concierge services, and babysitting/childcare services, this Art Deco resort offers complimentary parking.
Amenities:
Large Private Pool
Nikki Beach music and mood lighting are included in the exclusive celebration system
Bathrooms with walk-in showers and are luxurious
Free Parking
Also Read: 10 Best Dubai Beaches
5. The Lodge Villa
Immerse yourself in the apex of wealth and splendor. With soaring architecture and French Polynesian or French Provencal style, each of our three Lodge Villas is its own lovely pocket of heaven. Throughout your stay, you will be surrounded by excellent Arabian hospitality and extraordinary amenities.
Explore the entire Sofitel Dubai property. The Palm's enticing offers. With everything from family holidays and couples getaways to dining specials and one-of-a-kind spa treatments, we make it easy for you to enjoy more – and save more – at our wonderful spa resort on Palm Jumeirah.
Amenities:
Private Entrance
Swimming pool
Rooftop terrace with views of Palm Jumeirah
Nightly turndown service
40-inch LCD TVs
Integrated Bose audio system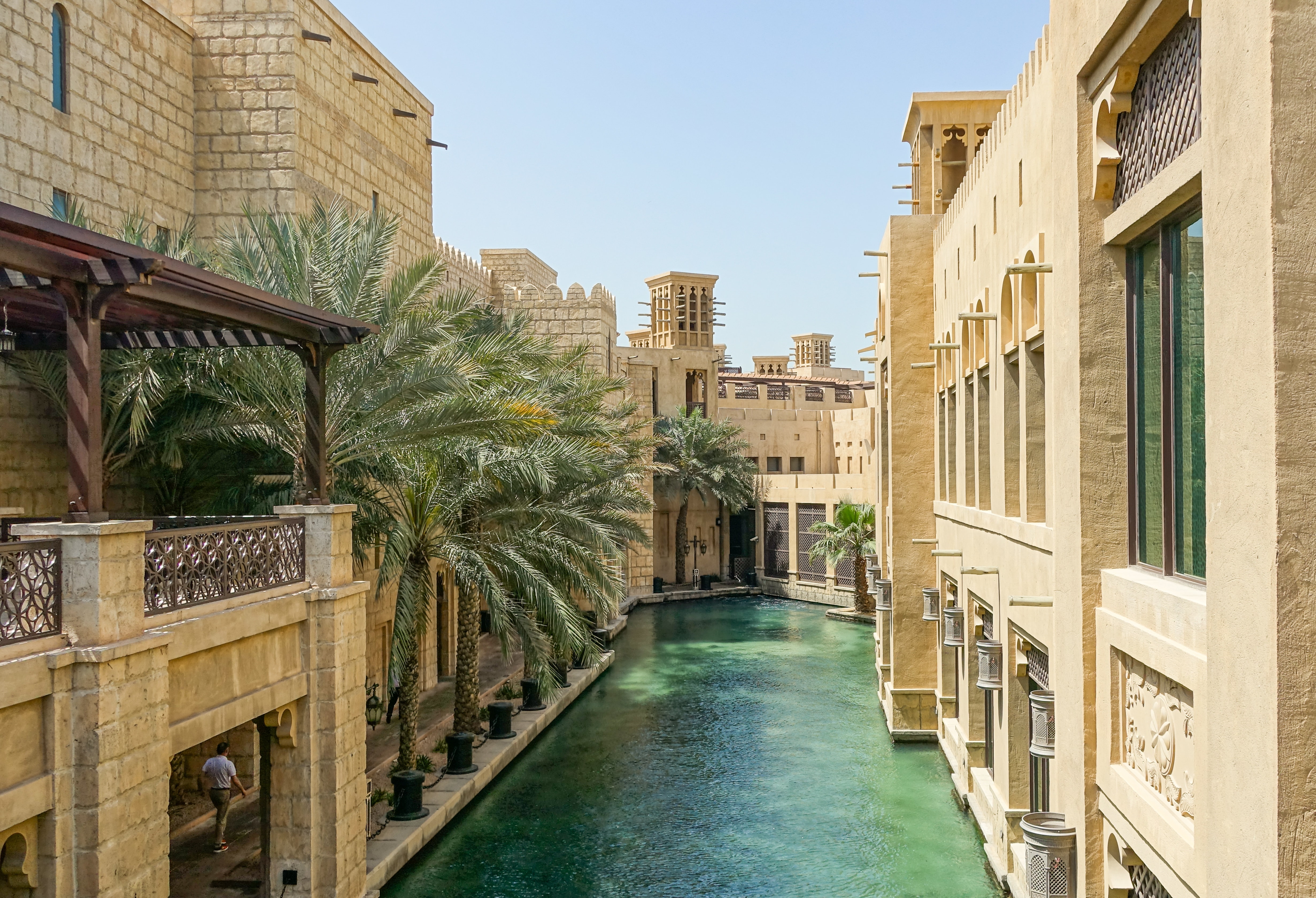 Also Read: The Most Budget-Friendly Hotels In Dubai
6. The SunShine Villa
Soft ecru sofas, pastel accent chairs, a breakfast bar, earthy ceramics, and even a playroom tipi for kids are all featured in this stylish villa, which is situated next to a huge private pool with a covered dining area. It's in Sidra, among the wealthiest families' homes in Dubai, and sleeps up to nine people, including a bunk bedroom.
The Sunshine Villa is 7 kilometers from the Mall of the Emirates and 8 kilometers from the Burj Al Arab Tower in Dubai. There is an outdoor pool as well as air conditioning. On the premises, there is a private pool, a garden, grilling facilities, free WiFi, and free private parking.
Also Read: The Best Boutique Hotels In Dubai
7. Anantara Two-Bedroom Beach Pool Villa
The Anantara home is enormous, sumptuous, and right on the beach. Two ensuite bedrooms and a central living room lead to your private patio and infinity pool.
Soak up the sun's rays while enjoying a refreshing sea breeze. In the seclusion of your poolside sala, savour a meal. Allow your Villa Host to take care of the perfect beach break at Anantara beach resorts in Dubai.
Amenities:
The UAE's only over-water residences
There are three swimming lagoons with direct access to the beach
Anantara Spa offers water sports and longtail boats as well as wellness programs
Also Read: Best Hotels To Stay In Dubai
8. Ocean Summerhouse, Dar Al Masyaf
This luxurious summerhouse has contemporary Arabian decor, spectacular ocean views, a private terrace, a traditional majlis, and a spacious marble bathroom. It's perfect for a relaxing stay. At Jumeirah Dar Al Masyaf, we offer a variety of services and amenities to our guests, some of which may be charged.
Amenities:
The bathroom features marble floors, a glass-walled shower, and a separate bathtub
Wi-Fi in the room and across the resort is complimentary
Interactive HD LCD TV with a widescreen display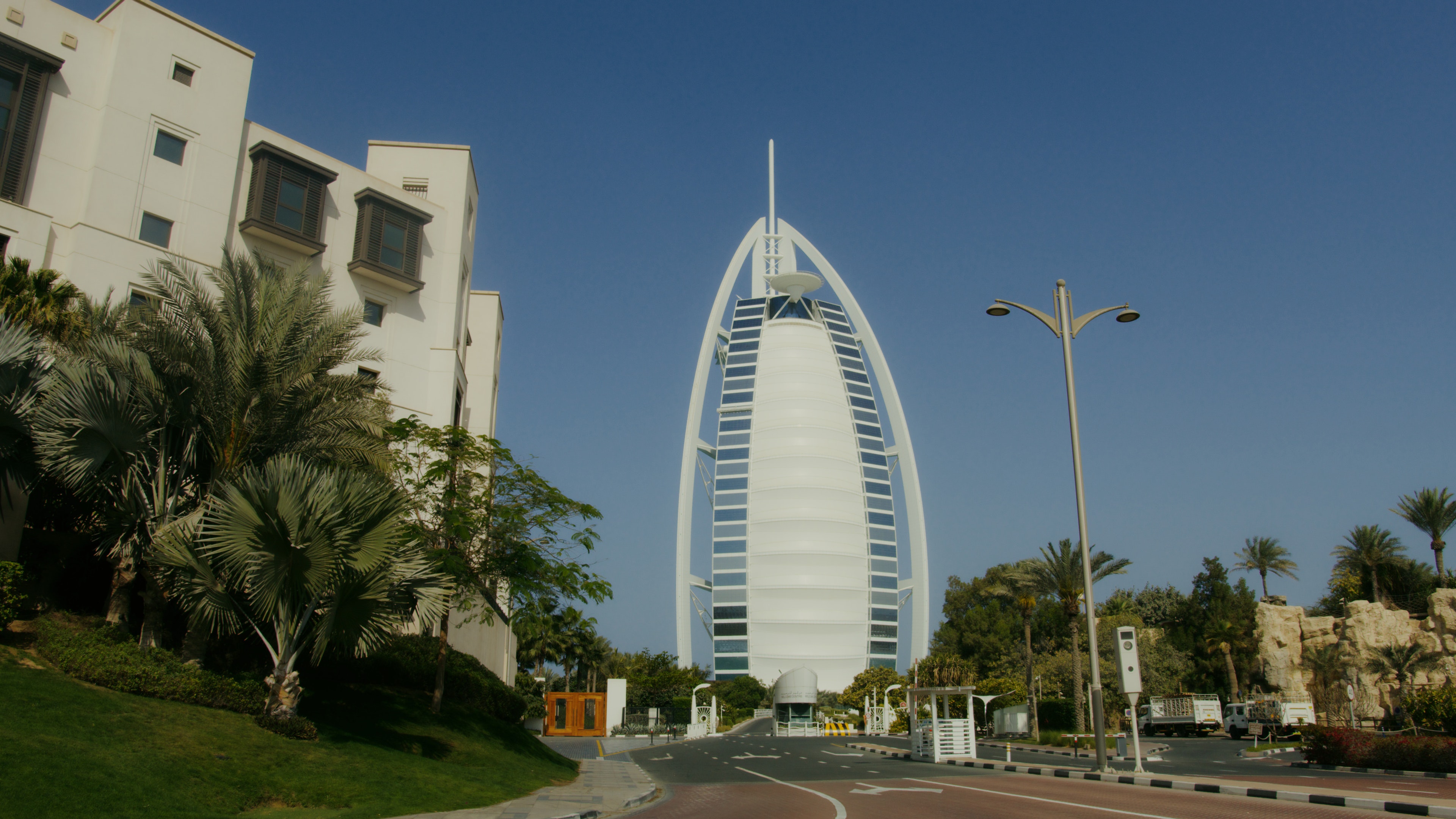 Also Read: The 10 Best Indian Restaurants In Dubai
Are you anticipating something exciting to find out the best villas in Dubai? If you're planning a trip to Dubai, Pickyourtrail can help you organize your journey with the best hotel options for your Dubai holiday package if you want your fantasy UAE trip to be unforgettable. Go to our Dubai customise page to customise your travel packages to Dubai. Happy Journey!!